Bachelor in business administration
Program Description
Plan, organize, direct and control people, material and financial resources. These are the classic functions of the Administrator that, in the course of his career, added that other important functions: to act in the spirit of leadership, understanding, humanity and emotional maturity, improve their ability to deal with people and develop their power persuasion.
The current social situation has brought changes in various fields of human activity. Technological advances and globalization require professionals increasingly prepared for a more competitive market.
04 years duration
Day and Night
JOB MARKET
Any business or enterprise need of a good administrator services. The market is heated. According to the indicator Serasa Experian Business Nascimento, only the first half of 2014 were created 1,115,630 new companies in Brazil.
A country in expansion in several areas, which has hosted major international events and government growth acceleration programs ensures a labor market in constant expansion. During the graduation it is possible to accumulate experience through paid internships with grants between R $ 250 and R $ 724, offered by the institution and member companies through the stage center.
Experiences that value the trajectory of the university, which in addition to academic skills and brings with primary skills for trainee programs, which has effected many professionals before the completion of the course, with starting salary of R $ 2,100. Opportunities are also given in public, with the opening contests earning over R $ 4,000. In addition to the third sector, space where the administrator is increasingly required, due to the professionalization of decisions in operational areas, tactical and strategic. Studying in St. Louis is to be ahead of your time and aim for a future of many achievements.
SALARY MONTHLY AVERAGE RANGE
Initial R $ 2100.00 Full R $ 4,000.00
OCCUPATION AREA
In a scenario of economic globalization, organizations seek daily to raise their competitiveness.
The administrator, keystone of the business, it should act in the strategic planning of the corporation, analyzing scenarios and building strategies to ensure the best results; marketing, in order to position the mark and enable profitable relationships; financial management, ensuring liquidity of the institution, assessing credit transactions, mapping sources of investment and managing market risks; the management of human resources, developing career planning, recruitment, selection, evaluation and providing training to empower teams; or spaces such as logistics, operations, sales, foreign trade, information systems, etc.
In addition to the emerging functions such as management of creativity and innovation, corporate governance and sustainable management. Vocational training in St. Louis, enables the performance in several areas, whether in micro, small, medium or large; in public, private or third sector. If you are an entrepreneur, you can open your business and plan it during the course. The consultants also have their guaranteed place in the market. You can also follow the academic career, thought to be a lecturer or teacher? It's your choice!
Last updated Mar 2020
About the School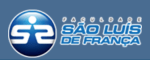 Developing the society through quality services related to education and culture.
Developing the society through quality services related to education and culture.
Read less