Program Description
UNIT COURSE MONTHLY VALUES WITH 35% (20% + 15%) *
YELLOW HOUSE R $ 259.35
MAGDALENE (MORNING) R $ 356.85
MAGDALENE (NIGHT) R $ 369.85
The current social situation has brought changes in various fields of human activity. Technological advances and globalization require professionals increasingly prepared for a more competitive market.
Navigate the rough seas of an economy, more and more globalizing requires prepared and sense predictive administrators. It is for the administrator to be a savvy manager not only with global changes, but also with the people who manage, giving incentives, paying attention to their needs, making them feel important as employees and as people.
Job market
The Administrator is increasingly required by the labor market, the opportunities are real in the fields of public and private sector. In Brazil by the year 2005 were recorded in trade together about 8,915,890 (eight million nine hundred and fifteen thousand, eight hundred and ninety) companies.
We emphasize that even if a considerable offer bachelor's degree programs is a clear difference between the need for companies and meeting this demand.
Occupation area
In a scenario of economic globalization, organizations seek daily to raise their competitiveness.
The administrator, keystone of the business, it should act in the strategic planning of the corporation, analyzing scenarios and building strategies to ensure the best results; marketing, in order to position the mark and enable profitable relationships; financial management, ensuring liquidity of the institution, assessing credit transactions, mapping sources of investment and managing market risks; the management of human resources, developing career planning, recruitment, selection, evaluation and providing training to empower teams; or spaces such as logistics, operations, sales, foreign trade, information systems, etc.
In addition to the emerging functions such as management of creativity and innovation, corporate governance and sustainable management. Professional training of FACIPE, enables the performance in several areas, whether in micro, small, medium or large; in public, private or third sector. If you are an entrepreneur, you can open your business and plan it during the course. The consultants also has its guaranteed market space. You can also follow the academic career, thought to be a lecturer or teacher? It's your choice!
General objective:
To train professionals capable of combining the professional competence to a critical consciousness, considering the trends governing the production of knowledge on management's knowledge areas, for the acquisition of specific professional skills formed it, and especially the construction of the entrepreneurial spirit that can generate growth and social development and prepare, in a broad sense, the human being to life.
Specific objective:
• Train managers with an emphasis on entrepreneurship able to: Plan, supervise, direct and control the administration of services in general; • Interact creatively deal with various organizational and social contexts; Dealing with innovative management models, operating capacity in favorable environments, encouraging and expanding opportunities to create new businesses that influence the advancement of society, affecting mainly the needs of Pernambuco community; • Provide students the construction of theoretical and conceptual knowledge and its application in marketing relationships that are subject to the companies; • Provide technological tools which provide basic actions and procedures consistent with the demands of marketing; Build intellectual base, articulating policy and technical professional autonomy possibilities and effective performance of its functions in the market; Preparing citizens for ethical conduct and critical and creative thinking, and processing agent in the professional market and society; • Encourage the student to the relentless pursuit of knowledge, forming a professional that is characterized by constantly updating management information.
Last updated Mar 2020
About the School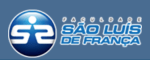 Developing the society through quality services related to education and culture.
Developing the society through quality services related to education and culture.
Read less