Program Description
WHAT WILL I STUDY?
This broad-based degree programme provides you with a perfect combination of science and business modules to provide you with a wide-ranging overview of equine themes. This degree has been very popular with students who prefer applied science to pure science. If you aspire to study a full range of subject to give you broad equine skills then this is the course for you.
The combination of applied modules gives you the opportunity to broaden your skills and abilities and therefore your career opportunities within the equine and graduate market. Within the course, you will not only be able to study a range of equine-related modules you will also have the opportunity to further develop your equitation skills. One of the defining features of this programme is that you will be able to choose equitation modules throughout the course and the British Horse Society/UKCC syllabus has been fully embedded into them. All Equitation modules have been approved by the BHS. You will study 'Core' modules which have to be studied but are also given the opportunity to choose an 'Option' module each year from a set-list. This flexible approach will allow you to tailor your degree programme to match your own educational and career aspirations, whilst still studying modules considered of core relevance to the degree title.
The degree programme can either be studied as a three-year programme or as a four year 'Sandwich' degree. If you choose the 'Sandwich' option, you will be required to undertake a minimum 48-week work placement (or two 24 week placements) in an area/s of your interest. The placement year is not mandatory but offers you an excellent opportunity to develop skills alongside your academic study, which will be recognized by future employers as a positive attribute. This course is validated in partnership with Coventry University.
WHAT MODULES ARE COVERED?
Core Modules include:
Year 1
Mammalian Anatomy & Physiology
Equine Industry
Principles of Business Enterprise
Equine & Human Nutrition
ASSET (academic study skills & Employability)
Optional modules are Equitation Theory, Practice & Equine Management, Equine Event Management or Applied Equine Management.
Year 2
Research Design & Analysis
Managing Equine Enterprises
Equine Exercise Physiology
Enterprise Development
Equine Health & Disease
Optional modules are Equitation Teaching & Practice, Equine Behaviour, Ethics & Welfare or Equine Reproduction & Management.
Year 3
Optional Placement Year
Final Year
Dissertation
Sports Injury & Rehabilitation
Business Ethics & Corporate Responsibility
Contemporary Issues in Equine Science
Optional modules are Advanced Equitation, Advanced Equine Nutrition, Alternative Therapy in Veterinary Medicine or Strategic Business Management.
WHAT QUALIFICATIONS WILL I GET?
BA (Hons) Equine Studies
HOW WILL I BE ASSESSED?
Each module will have its own specific assessment profile and may consist of coursework or examination. Modules are assessed using a variety of assessment methods (case studies, reports, presentations, practicals etc) to allow for you to develop a range of skills related to the subject area and to help you build confidence in the subject and in yourself.
WHAT IS THE ENTRY PROCESS?
Applications should be made through UCAS, using the institution code for Warwickshire College Group: W25 and the course code: D322.
If you are interested in joining the college in September 2017, we would welcome you to take part in one of our Open Events. You will take a tour of the campus, receive a presentation from staff and take away lots of useful information about studying at Moreton Morrell College and of course, get a 'feel' for what it might be like to be a student here.
WHAT ARE THE ENTRY REQUIREMENTS?
Minimum qualifications: Full level 3
Normally applicants will be expected to have at least *88 UCAS points. This may be derived from:
BTEC/C&G L3 qualification in Equine Management or a related subject; or
Two/three A2 Levels ideally including one science subject;
or Kitemarked Access to HE
Applicants will also need five GCSE's at grade C or above (or equivalent) including English Language, Science, and Mathematics.
Other qualifications such as Access to HE Diploma, Welsh/International Baccalaureate, Scottish Highers, Irish Higher Leaving Certificate and other international qualifications are acceptable, dependent on the overall grade/points achieved and the science content of the course.
Applicants will normally be expected to have some prior practical experience.
As a guide, students will be expected to have studied at A' Level or completed relevant level 3 qualifications, however, all applicants will be assessed on individual experience. Application for recognition of prior learning is welcomed and will be considered.
The college welcomes applications from students with relevant work experience who do not have the formal academic qualifications, and from students with disabilities. All applicants will need to demonstrate the ability to study independently at HE level.
WHAT ELSE DO I NEED TO KNOW?
Students studying an Equine Degree at Moreton Morrell College can expect to learn in a friendly and supportive environment with experienced staff who will help you to achieve success within your chosen studies as well as guide you in future aspirations. Moreton Morrell College provides a dynamic learning environment to enable you to develop your skills and knowledge on a programme specifically designed to enhance your opportunities within the industry.
Warwickshire College Group offers various bursaries, please see our website for further details. Most students will pay nothing upfront for their course. For information on government loans and grants available for HE study, please visit the Student Finance England website. Please note that applicants who already hold higher education qualifications may not be eligible for support and should inquire for further details. Individual Needs Warwickshire College Group welcomes all students and will always aim to make reasonable adjustments to meet any specific needs or difficulties. In exceptional circumstances, the learning outcomes of some courses may mean that such adjustments are not possible and the college cannot guarantee that every requirement can be supported. Failure to disclose specific needs or difficulties to the college at an early stage in your application may delay the college in its ability to make reasonable adjustments or may prevent them altogether. Please discuss your individual circumstances with the admissions tutor as early as possible.
WHAT CAN I DO AFTER THIS COURSE?
This qualification is a major step towards a career in the equine industry. Typical career options include yard management/ ownership, equine journalist, equine marketer, rehabilitation centre manager, equine transport manager and equine veterinary surgeon/teacher*.
following additional training
Last updated Feb 2018
About the School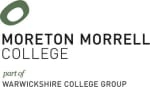 Our Moreton Morrell College covers 750 acres of countryside and is home to many of our land-based students.
Our Moreton Morrell College covers 750 acres of countryside and is home to many of our land-based students.
Read less