Bachelor Degree in Business Administration with a specialization in Luxury Management
Home ›
Bachelor ›
Bachelor Degree in Business Administration with a specialization in Luxury Management
Program Description
Degree Overview
The AUS Bachelor of Science in Business Administration with a specialization in Luxury Management combines theoretical learning with relevant, real-world business problems to give students the skills and understanding of key issues that affect businesses on a day-to-day basis. The tailored course work and student-centric approach set the AUS business degree apart. The goal of this program is to give students confidence from the learned knowledge and acquired skill to kick-start their careers or pursue entrepreneurship in an ever-changing business environment.
Why an AUS degree
Small Classes
AUS's commitment to the ultimate student experience includes the right number of faculty members to guarantee small class sizes and the subsequent personal support to students in and outside the classroom. Small class sizes ensure full engagement with the professor leading the learning as well as fellow students from a range of professional and cultural backgrounds.
Tailored
AUS offers a tailored education, with practical and theoretical courses, which are relevant to today's market. Prioritizing the latest business subjects, the highly motivated and ambitious staff and administration at AUS are dedicated to the academic and personal development of students, working closely on a one-to-one basis to help them achieve their career objectives.
Real-World Insights
Full access to various databases such as EBSCO, ProQuest, Financial Times and other services are available on and off the campus along with access to academic and industry experts, and through a curriculum shaped by current research and professional practice to maximize your career progression.
Network
An international, multicultural environment based in Switzerland, AUS is one of Switzerland's leading business universities situated in La Tour-de-Peilz on the beautiful shores of Lake Geneva and is privileged to have the likes of global corporations and organizations such as Nestlé, Hublot, the United Nations and the International Olympic Committee within easy travelling distance from campus.
Practical and Relevant
A career-path organization combining theory with practical experience, AUS is committed to the training and development of its students, empowering them to take the career path that suits them best.
International Recognition
AUS's backing by internationally-recognized and strong local organizations provides the assurance of quality education for its students. It is recognized as a university by multiple accreditation bodies including the U.S based International Accreditation Council for Business Education (IABCE), and the European Council for Business Education (ECBE). It also belongs to the Swiss-American Chamber of Commerce, FSEP – Fédération Suisse des Ecoles Privées, AVDEP – Association Vaudoise des Ecoles Privées as well as Promove.
What You Will Learn
The program aims to give you a complete understanding of the context in which organizations operate in today's modern world by developing your knowledge and skills across areas including strategy, marketing, and finance. Core topics cover areas such as data analysis for decision-making, strategic marketing, financial management, accounting for managers, and economics for business.
Why Luxury?
Be part of an industry that is growing at twice the rate of growth of the world economy to reach CHF 1.4 trillion in 2017 and is expected to accelerate an 8% growth rate over the next few years!
Why Switzerland?
Switzerland host two of the top ten luxury groups in the world (Compagnie financière Richmond and the Swatch Group Ltd. Rolex SA, Patek Philippe SA, Audemars Piguet & Cie, Chopard). The University is located within a few hours of Paris, Milan and London, the top three-fashion capital of the world.
To obtain a degree, students will need to complete:
5 foundation modules/courses
24 core modules/courses
12 specialist modules/courses
Internship or Capstone Project
The objective of this certification is to give the tools and perspective to students to approach the luxury market with an entrepreneurial mindset. This certification will build upon the knowledge acquired through the foundation programs. Courses will include, Specificities of the Luxury Market, fundamentals of management applied to the Luxury Industry, Luxury industry and entrepreneurship.
The related courses will be :
Brand Identity and Image
Digital Strategy in Luxury
Brand Management
Retail Management
Store Management
Boutique Design
Interpersonal Skills
Luxury Attitude
Instagram Strategy
Academic Calendar
The academic year usually begins in September and ends in July with three academic terms (Fall, Winter, and Spring) during this period. Each term includes eleven weeks of study, plus one week of examinations. Examination periods usually occur in the middle and end of each term. Holiday periods usually occur in December and Spring. The long Summer break is in July/August.
Term Dates
Fall Term
Courses: September - December
Holidays: Winter Break: 4 weeks
Winter Term
Courses: January - March
Holidays: Spring Break: 2 weeks
Spring Term
Courses: April - July
Holidays: Summer Break: 10 weeks
Undergraduate Degree Requirements
The conferring of a BSBA degree from AUS American University in Switzerland follows only after completing the following requirements:
Academic credit requirements;
Academic performance requirements (Cumulative GPA of 2.0.);
Attendance requirements and residency requirements
In addition, all outstanding accounts must be settled with the administration before graduation.
Transferring Credits
Transfer credits may be accepted from other recognized colleges and universities for those courses which apply to AUS's programs. Advanced Placement (AP) credits obtained at the high school level may be applied to an undergraduate program. Transfer credits may only be awarded for a grade of C (75%) or higher. All graduating students must complete at least half of their Academic Credit requirements at AUS.
How to Apply
The American University in Switzerland will consider all completed applications and will contact applicants within a reasonable period of time, as soon as a decision has been made. Admission to AUS is however subject to a limited number of enrollments; it is, therefore, possible that not all qualified applicants are always accepted. In such instances, the American University of Switzerland accepts those with the strongest qualifications and potential.
All applicants must demonstrate an excellent academic record signaling their potential for success in a given field of study and complete the following AUS admission procedures.
Entry Requirements
Entry to the bachelor's program requires completion and graduation at the high school level from a recognized institution. AUS may administer one or more entrance exams to determine that a candidate meets the minimum program requirements while AUS may require additional foundation courses for students who miss some fundamentals of business management.
Admission Requirements
The admission requirements for all applicants include the completed application form and payable fees in addition to the documents listed below. The applicant should ensure that these documents are sent to AUS School of Business in good time before a course of study begins.
Request Application Form
Submit completed and signed application form
Photographs: Six (6) passport size photographs must be included with the application form that is submitted to AUS. Most of these photographs are required by the local authorities and for student visas.
Recommendations: Two (2) confidential letters of recommendation from instructors or employers who are familiar with the applicant's past performance must be sent directly to AUS. Certified translations must also be submitted for all letters not in English.
Résumé or CV: A brief written account of the applicant's strengths and accomplishments. Include personal details, education, work experience, other qualifications, and career expectations.
Transcripts: Applicants must submit official transcripts for all applicable academic work done at the secondary or university-level institutions in the past five (5) years. Transcripts must be sent directly by the institutions to AUS. Certified translations must also be submitted for all documents not in English.
Motivation Letter: The essay or motivation letter should be at least 500 words in length. You should tell the story of your academic development and any other work experience you have had in a first-person narrative. You should explain your reasons for applying and how you expect AUS to further improve your present career goals.
Language Proficiency: Proficiency will normally be recognized if students have completed any of the following conditions:

a. Attendance for at least three recent full years of study in an institution where the sole language of instruction is English
b. Obtaining Standard level or higher, in the International Baccalaureate (IB).

If none of these conditions apply, proof of proficiency in English must be provided by achieving the appropriate score on one of the following:

At least 550 scores in a Test of English as a Foreign Language (TOEFL). At least a 6.0 score in an International English Language Testing System (IELTS).
An application must include all of these items in order to be considered for the admissions process.
Application Deadlines
AUS operates on a rolling admissions basis, which requires that completed application materials, as well as all academic records and the applicable fee, be received by AUS a minimum of 10 weeks before the start of term. If accepted, you will receive an official Letter of Acceptance and an invitation to enroll. At this time, you will also be advised of any additional information that should be provided in order to complete your file. A payment schedule of the tuition and fees due is indicated in the Offer Letter sent within the Letter of Acceptance.
Tuition Fees
3-Year Program
Registration Fee: CHF 3,500
1st Year Tuition: CHF 24,000
2nd Year Tuition: CHF 24,000
3rd Year Tuition: CHF 24,000
Total: CHF 75,500
*All prices are in Swiss Francs (CHF)
*Tuition and fees may be subject to change without prior notice
A number of additional expenses should be expected by students, which are not covered by the tuition fees and will need to be accounted for separately. Additional expenses may include:
Health insurance
Accommodation
Transportation
Social activities/trips
Photocopying costs
All fees are quoted in CHF (Swiss Francs). As AUS – The American University in Switzerland is a private institution, all students pay the same fees regardless of nationality. Fees are reviewed from time to time and may change from those listed.
The University reserves the right to make such alterations or amendments as necessary.
How to pay
Application and registration fees must be paid before the visa application process. Tuition fees must be paid at least two weeks before the start date of the academic program. If the payment is not done, you may not enroll and start classes until payment has been made. Payments may be made by bank transfer or in person. A student will not be fully registered until full payment is received. Tuition and services may be withdrawn in the case of non-payment.
Refund policy
If you begin a program of study and then wish to withdraw, you must advise the Administration in writing. Any refund will be made according to our Refund Policy.
Note: This process may take a few months.
Scholarships
AUS offers a number of scholarships and bursaries to help you with your education. More information may be collected from our Administration team directly.
Career Opportunities
Luxury Brand Manager: Manage various departments of a brand as well as be able to maintain and improve the image/philosophy of a brand.
Product Manager: Involvement in product planning and overlooking a product or brand range.
Strategy Consultant in the Luxury Business: Advising brands on actions to take and paths to follow that will allow them to meet their targets and objectives.
And many more.
Last updated Nov 2019
About the School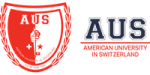 Preparing you for the business of tomorrow, the American University in Switzerland is one of Switzerland's leading international business universities situated in La Tour-de-Peilz on the beautiful sho ... Read More
Preparing you for the business of tomorrow, the American University in Switzerland is one of Switzerland's leading international business universities situated in La Tour-de-Peilz on the beautiful shores of Lake Geneva close to the Olympic Capital Lausanne, and Geneva, the center for diplomacy. Throughout its 45-year history, AUS has prepared international business students with the knowledge, tools, and training of today to be a positive contributor to the general management of any business organization of tomorrow. Offering tailored education in an international and multicultural environment, with practical and theoretical courses, which are relevant for today's market, AUS has a new, dynamic and ambitious staff providing a personal approach – both in the classroom and outside of the school – for all students.
Read less