Program Description
At the T.J. Smull College of Engineering, you'll gain a solid foundation in the field of computer science, learning about software design, programming languages, and databases. If you are interested in a particular area – like mobile computing, information theory, or computer networks – you can choose from a variety of upper-level courses in these areas.
Our academic program is rigorous. Expect to work hard and be challenged. However, we offer a supportive and collaborative environment. Your professors and fellow students in the college will become your friends and family. You have the opportunity to connect with ONU alumni and they will help you succeed and open doors for you.
Your computer science education will blend coursework with hands-on, real-world learning experiences. You'll work on teams to solve problems for actual clients as early as your first year. You'll apply the knowledge you learn in class, but more importantly, you'll have the opportunity to hone skills in leadership, teamwork, creativity, and entrepreneurship. These skills will help you find a job and land that promotion.
Upon graduation, you'll be ready for whatever the future holds, whether it's fending off attacks from computer hackers, developing modeling and simulation software, or even launching your own company!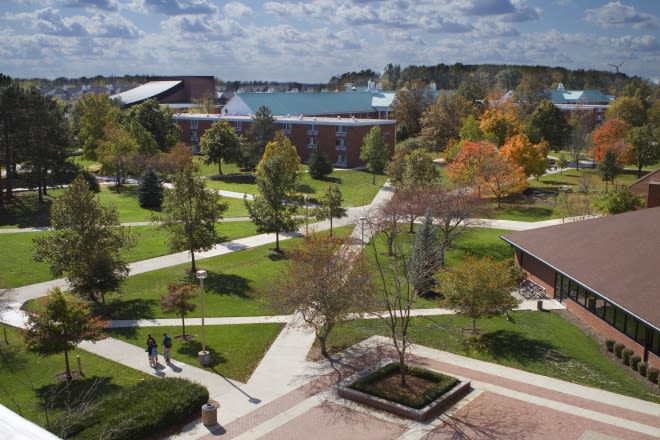 Competing to win
Strong experiential learning opportunities abound in competitions such as the Association of Computing Machinery (ACM) Programming Contest, which challenges teams of students to solve specific computing problems and submit these solutions as programs written in C, C++ or Java. In addition, computer science students may participate in other design competitions like our annual gridiron matchups as part of an intercollegiate robotic football tournament or the Institute of Electrical and Electronics Engineers (IEEE) Micromouse competition. In case you're wondering, the Polar Bears always compete to win at these challenging contests.
Solid outcomes
We boast a 100 percent placement rate for students in co-op employment opportunities, which begin in the second semester of the junior year and continue for one year. Our computer science students co-op at Microsoft, RoviSys, Raytheon, Honda, and other well-known companies. Over the last five years, 96 percent of our computer science majors found full-time positions or enrolled in graduate school within six months of graduation.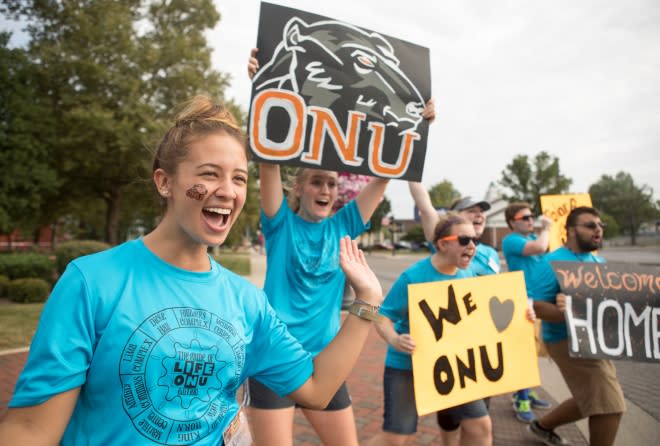 Learning Outcomes
Program Educational Objectives: Graduates of the computer science program are expected to attain the following attributes:
Success in their chosen career.
Engagement in continuing professional development.
Effectiveness in communicating with those both inside and outside of computer science.
A predisposition toward practicing the professional, ethical and moral responsibilities of computer scientists.
Readiness to accept challenging assignments and responsibilities.
Student Outcomes: By the time of graduation, students majoring in computer science will have:
An ability to identify, formulate, and solve complex engineering problems by applying principles of engineering, science, and mathematics
An ability to apply engineering design to produce solutions that meet specified needs with consideration of public health, safety, and welfare, as well as global, cultural, social, environmental, and economic factors
An ability to communicate effectively with a range of audiences
An ability to recognize ethical and professional responsibilities in engineering situations and make informed judgments, which must consider the impact of engineering solutions in global, economic, environmental, and societal contexts
An ability to function effectively on a team whose members together provide leadership, create a collaborative and inclusive environment, establish goals, plan tasks, and meet objectives
An ability to develop and conduct appropriate experimentation, analyze and interpret data, and use engineering judgment to draw conclusions
An ability to acquire and apply new knowledge as needed, using appropriate learning strategies.​​​​​​​​​​​​​​
Accreditation: The degree of Bachelor of Science (BS) in computer science is accredited by the Computing Accreditation Commission of ABET.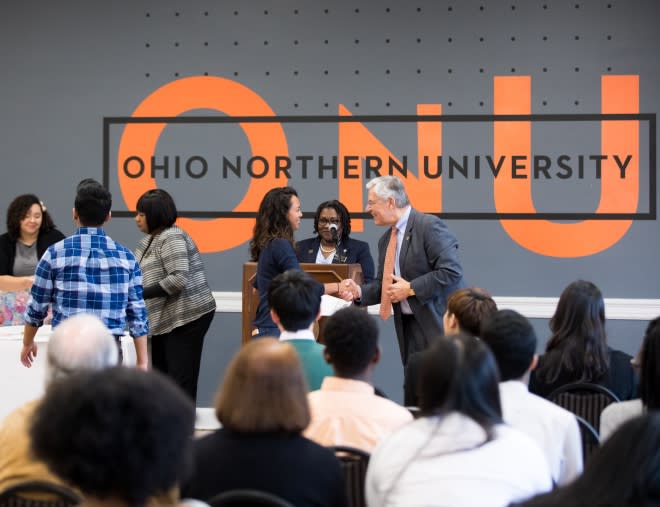 Get Involved
In the College of Engineering, we have a variety of active and award-winning student organizations. Through participation in one or more of these groups, you'll have the opportunity to network, be a leader, make lifelong friends, gain knowledge about your chosen profession, volunteer, travel to regional and national conferences, and more.
Joint Engineering Council (JEC)
This group represents the study body of the College of Engineering. Members work closely with the dean of the College of Engineering, the faculty and our student organizations. Its purpose is to cultivate greater cooperation and communication between all groups.
Polar Robotics Club
This group of students designs and builds multiple robotic football players (quarterbacks, centers, linemen, running backs, wide receivers and a kicker) to compete in an annual robotics football matchup against undergraduate engineering students from the University of Notre Dame.
Innovators of Ohio Northern (ION)
This new group is for innovative students interested in physical space and design. The group's focus is on improving the physical environments in which students learn on campus.
Upsilon Pi Epsilon
This honorary recognizes outstanding talent in the field of computer science, promotes high scholarship and encourages individual contributions to society through computing science.
Phi Sigma Rho
This group is a social sorority for women in engineering or engineering technology. Sisters develop the highest standard of personal integrity, strive for academic excellence and build friendships that last a lifetime.
Association for Computing Machinery (ACM)
This professional organization promotes the advancement and exchange of information in the computing field. Members have access to the latest publications and online resources to stay up-to-date in the fast-paced and ever-changing world of computing.
Society of Women Engineers (SWE)
This professional organization is open to male and female engineers who are dedicated to making known the need for more female engineers and for encouraging young women to consider majoring in engineering. ONU's chapter provides support for its female students and hosts social activities.
Curriculum
You'll need 128 credit hours to earn your Bachelor of Science (BS) in computer science. We encourage you to use your elective hours to pursue a minor of your choice or a concentration in robotics that will align with your interests and passions.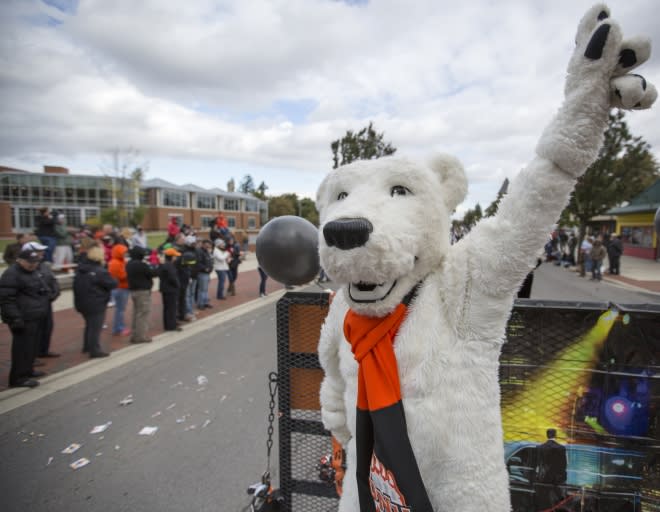 Our graduates make a difference all over the world
Whether you enter the workforce right after graduation or continue your education in graduate school, the Smull College of Engineering prepares you for success.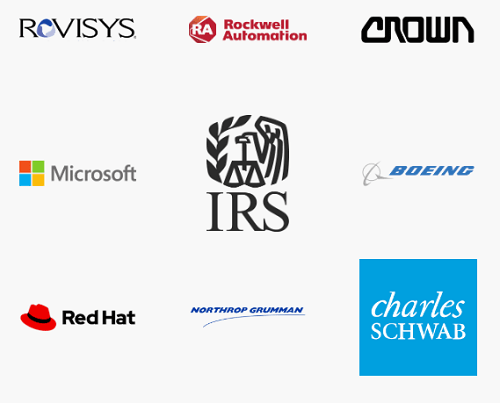 Think Success
"My time at ONU prepared me for the decision-making and problem-solving I encounter in the workplace. Knowing that I am involved in creating innovation and change in health care is rewarding and gives me a passion for coming to work."
Erin Radigan, BS '14
Last updated Nov 2020
About the School

Ohio Northern University is an independent, comprehensive University located in the scenic village of Ada, Ohio. The University comprises five colleges: Arts & Sciences, Business Administration, E ... Read More
Ohio Northern University is an independent, comprehensive University located in the scenic village of Ada, Ohio. The University comprises five colleges: Arts & Sciences, Business Administration, Engineering, Pharmacy and Law. Since our inception in 1871, we've been devoted to developing students who are ready to immerse themselves and progress to the next level? in everything they do.
Read less