Program Description
Bachelor top-up programme - 1½ years - 90 ECTS
The direct way to continue supplementary education for IT-technologists, electronics technologists, electricians, energy technologists and production technologists.
Are you passionate about technology integration and product development - and can you see yourself building bridges between the technological, creative and commercial parts of a development process? If so, the Bachelor's top programme in Product Development and Integrative Technology is just the thing for you.
This programme will give you the skills required to integrate different technologies and forms of know-how in connection with the development of technological systems and products. You will acquire knowledge and tools that will turn you into a competent and creative product developer who understands how to apply specialized skills using a multi-disciplinary approach.
Admission Requirements
Product Development and Integrative Technology
In order to be admitted to this degree programme, you must have completed one of the following programmes:
AP Graduate in Automation Engineering
AP Graduate in Energy Technology
AP Graduate in Service Engineering (high-voltage technology)
AP Graduate in Service Engineering (plumbing technology)
AP Graduate in IT Technology
AP Graduate in Production Technology
English test
If you do not have a Danish AP degree (International line), you must also meet our requirements for an officially approved English test.
We accept these tests with the following minimum scores:
IELTS: 6.5
TOEFL Internet-based: 83
TOEFL Paper-based: 560
Cambridge test: CAE A, B or C
Oxford Placement: 160 (min. 80 in each part)
Oxford Online Placement test: C1(offered at Business Academy Aarhus)
For non-EU applicants, we only accept IELTS and TOEFL.
Native English speakers and applicants with Nordic entrance exams (including applicants with a qualifying examination from the USA, Canada, Australia, New Zealand, Great Britain, Scotland, or Ireland) are exempt from an English test. Please note that applicants with a qualifying examination from all other countries (including African and Asian countries, where the language of instruction is English) must submit a test.
If you have a Danish-language entrance exam (or another Nordic entrance exam), you must have at least English B or equivalent.
Career Options
Product Development and Integrative Technology
You will typically find employment within companies dedicated to:
Product development, complex IT and network solutions, electronic and technical data systems, complex building and production industry installations
Building, design and planning processes
Product development
Project management
Optimisation of production systems and processes
Energy efficiency and installations
Consultancy/advisory functions
And you could work with
Coordination, project management, or technical managing
Optimisation and operation of automated and/or production systems
Design and construction of industrial products
Further education
A programme from Business Academy Aarhus gives you good job possibilities and is, at the same time, a dynamic way to get a longer, higher education degree.
Last updated Feb 2018
About the School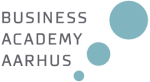 Business Academy Aarhus is a School of Applied Sciences
Business Academy Aarhus is a School of Applied Sciences
Read less