Bachelor (Top up) in Chemical and Biotechnical, Food or Process Technology
Home ›
Bachelor ›
Bachelor (Top up) in Chemical and Biotechnical, Food or Process Technology
Program Description
Bachelor top-up programme - 1½ year - 90 ECTS
Chemical and Biotechnical, Food or Process Technology is a top-up course for chemical and biotechnical analysts, and after completing the 18-month-long programme you will obtain a Bachelor's degree. The programme is the direct route to further education for chemical and biotechnical analysts, food technologists and process technologists.
You will get the skills to be successful in both national and international laboratory environments, and you will be updated on the latest technological, scientific and social developments. You will be trained to acquire additional knowledge within a field that is constantly evolving, and your ability to transfer and implement technical and scientific results into practical usage will be one of your main strengths. You will improve your academic skills and your qualifications in relation to planning, coordination and project management. The programme has a multi-disciplinary focus which teaches you to coordinate, communicate and initiate projects across various disciplines.
As a Bachelor, you can work in pharmaceutical firms, research, and development, or as a teacher. Most often you will be employed in a project management position responsible for planning, development, execution, documentation and quality control. You will use your analytical and practical abilities to address tasks in relation to development, product manufacturing, and research. 18 months will qualify you to undertake the tasks of the future in both public and private companies.
Admission requirements
Chemical and Biotechnical, Food or Process Technology
In order to be admitted to this degree programme, you must have completed one of the following programmes:
Chemical and Biotechnical Science
Food Technology
Process Technology
English test
If you do not have a Danish AP degree (International line), you must also meet our requirements for an officially approved English test.
We accept these tests with the following minimum scores:
IELTS: 6.5
TOEFL Internet-based: 83
TOEFL Paper-based: 560
Cambridge test: CAE A, B or C
Oxford Placement: 160 (min. 80 in each part)
Oxford Online Placement test: C1 (offered at Business Academy Aarhus)
For non-EU applicants, we only accept IELTS and TOEFL.
Native English speakers and applicants with Nordic entrance exams (including applicants with a qualifying examination from the USA, Canada, Australia, New Zealand, Great Britain, Scotland, or Ireland) are exempt from an English test. Please note that applicants with a qualifying examination from all other countries (including African and Asian countries, where the language of instruction is English) must submit a test.
If you have a Danish-language entrance exam (or another Nordic entrance exam), you must have at least English B or equivalent.
Career Options
Chemical and Biotechnical, Food or Process Technology
With a Bachelor's degree in Chemical and Biotechnical, Food or Process Technology you will be working with research, development or production. You will typically be employed by companies that work with food, pharmaceuticals, biological, chemical or microbiological processes.
Last updated Feb 2018
About the School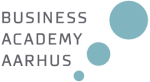 Business Academy Aarhus is a School of Applied Sciences
Business Academy Aarhus is a School of Applied Sciences
Read less