Program Description
Bachelor Interior Design
Interior Designers engage with a range of interior spaces to create innovative spatial solutions with a thorough knowledge of building technology, materials, and human environment needs.
The Department of Interior Design offers an undergraduate Bachelor Degree and a fourth year Bachelor of Technology Degree in Interior Design.
Career Opportunities
Graduates are qualified for interior design careers in:
Retail interiors
Restaurants
Hotels and the entertainment industry
Office complexes
Exhibition stands
Domestic interiors
Admission Requirements
for the BA (Interior Design) (B8BA6Q)
Senior Certificate or equivalent qualification with a minimum APS or M-score
Attendance of an entrance assessment once the application form has been processed
Submission of a portfolio with ten pieces of work, to be presented at the entrance assessment
Completion of the National Benchmarking Test (NBT) for Academic and Quantitative Literacy (AQL)
Recommended subjects include Art and Mathematics.
Average Point Score (APS)
A minimum APS of 23 with Mathematics or 24 with Mathematical Literacy is required to apply for the programme. The Life Orientation score is divided by 2 when calculating the total APS.
Min APS

23 With Mathematics
24 With Maths Lit

Languages

Language of teaching and learning*
4 (50 – 59%)
Other recognized language**
4 (50 – 59%)

Mathematics
Maths:4 (50 – 59%)OR
Maths Lit: 5(60-69%)
Other requirements
submission of a specified portfolio
M-score
This scoring system is used if the applicant completed school prior to 2008 or A/O levels.
A minimum M-score of 12 is required to apply for the programme.
| | | | | | | |
| --- | --- | --- | --- | --- | --- | --- |
| Symbols | - | A | B | C | D | E |
| Points​ | Higher Grade | 5 | 4 | 3 | 2 | 1 |
| Points​ | Standard Grade | 4 | 3 | 2 | 1 | 0 |
Applicants meeting the minimum entrance requirements (APS or M-score) for the BA (Interior Design) Degree will be invited to attend an entrance assessment and to submit a prescribed portfolio.

Selection Criteria

Applicants are selected by means of an entrance assessment consisting of an interview, a written component, a practical assessment testing two- and three-dimensional skills and the submission of a portfolio. Applicants must bring the portfolio and the following to the entrance assessment:


Pen, pencils, eraser, metal-edged ruler, cutting knife for cardboard, a tube of clear Bostik glue, two sheets of A2 cartridge drawing paper and one sheet of the lightweight A1 triplex mounting board (cardboard).
Passport photograph, money for refreshments, the prescribed portfolio, as described below.

Portfolio Requirements


A portfolio of at least ten pieces of work is required
The work should ideally include examples of drawings, paintings or design
Applicants are encouraged to take photographs of any completed original art or design work that cannot be presented in their portfolios. Photographs should be presented in printed format during the entrance assessment.

NB: Submission of a portfolio must only take place once you have officially applied to the university and have been invited by the faculty to participate in the selection process.
Contact Details
Department of Interior Design
Faculty of Art, Design, and Architecture [FADA]
University of Johannesburg
Aukland Park Bunting Road Campus
Johannesburg

FADA Information Centre
011 559 1115/ 1098 | web-fada@uj.ac.za
www.uj.ac.za/fada or www.uj.ac.za/interior
BTech Honours Interior Design
Having obtained this qualification, students will be competent to apply creativity, problem-solving, specialized knowledge and management principles to the practical implementation of interior design, based on appropriate individual research and analysis.

Admission requirements

A National Diploma or BA Interior Design or an equivalent Interior Design qualification at an equivalent standard, as recommended by a Status Committee and approved by the Faculty Board.

Selection criteria

Selection is based on the submission of a portfolio and an academic record and/or relevant work experience. An average mark of 60% for all third-year modules is recommended.
Curriculum
MODULE


Interior Design Technology 4
Interior Design 4
Professional Interior Design Practice 4
Theory of Research and Design 4

Programme structure


Nature of programme: Contact teaching year-course programme.
The programme is offered both full-time and part-time.
Minimum duration: One-year full time and two years part-time.
All modules are compulsory.
A number of modules per year: 4 year-modules (full time) 2 year-modules (part-time).
Registration and Start Dates
Registration starts in January and lectures in February for both Undergraduate and Postgraduate course work programmes.
All research programmes for Masters and PhD can register throughout the year.
End Date: Academic starts in January and ends in December. Programme deadline is determined by the duration of the programme.
Last updated Apr 2020
About the School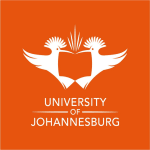 Vibrant, multicultural and dynamic, the University of Johannesburg (UJ) shares the pace and energy of cosmopolitan Johannesburg, the city whose name it carries. Proudly South African, the university i ... Read More
Vibrant, multicultural and dynamic, the University of Johannesburg (UJ) shares the pace and energy of cosmopolitan Johannesburg, the city whose name it carries. Proudly South African, the university is alive down to its African roots, and well-prepared for its role in actualising the potential that higher education holds for the continent's development.
Read less