Bachelor's Degree in Architecture
Program Description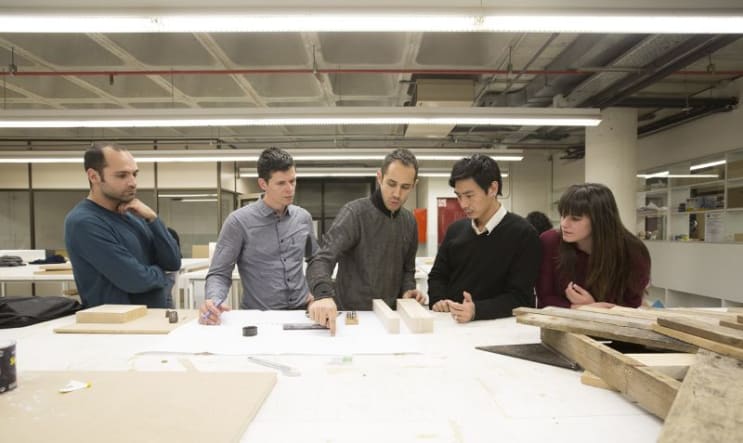 The UIC is committed to providing its students with the best academic preparation in both the theoretical and practical realms, and also to providing them with the tools which are necessary for successful access to the labor market.
In order to achieve these objectives effectively, the UIC has developed a pedagogical approach based on the following tools and methodologies: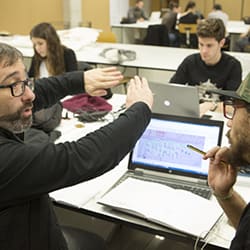 Personalized attention
Individualized attention is paid to our students. The ratio is a maximum of 20 students per a lecturer.
Job offers
We have a list of national and international job offers. This allows students to have access to a job in any city in the world, involving professional pathways into publishing houses, public administration, office work, promotion, consultancy, industry, etc.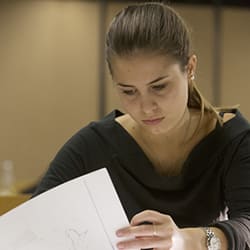 International approach and teaching in English
At the end of their studies, our students know how to defend their projects in English and communicate with the adequate terminology and vocabulary related to their discipline. For this reason, many subjects are taught in English from the 1st academic year and we also include English for Architecture as a subject in our degree program.
Advice and coaching*
Each student is assigned an academic advisor and a professional coach*.
Working transversally and on different levels
A small university like ours allows subjects to be taught in a crosscutting or transversal way and they all interact with each other. Students also learn to work on various different levels, from the territorial to that of construction, within the same project.
Vertical Workshop
An intensive project Workshop involving teams of students from second through to the fifth year.
Forum
Series of conferences involving prestigious national and international architects.
Architecture placed at the service of society
ESARQ is the only school of architecture in Spain that teaches compulsory subjects on cooperation, sustainability, and accessibility.
Advanced technology
We carry out a workshop on how to make scale models and digital architecture which is pioneering in Spain, we provide students with a laser cutting machine, a computer numerical control machine (CNC) and a rapid prototyping tool (3D Z Printer) in order to make volumetric scale models.
Chairs: links to companies in this sector
We innovate by awarding various chair positions and by carrying out research projects sponsored by prestigious companies such as Acer, Capital Reig, Uralita, Saloni Ceràmica, Hispalyt, Fundación Adecco, and Valentine.
*Coach: a professional who helps students to develop their full potential from both a personal and a professional point of view.
Competencies. Course objective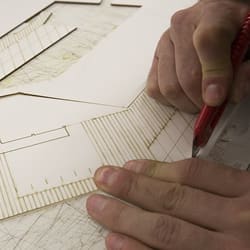 The teaching and learning process is based on the acquisition of competencies:
Crosscutting competences
Critical thinking, creativity, analytical and synthesis skills, the ability to plan and organize, good decision-making skills, responsibility, observation, teamwork and leadership, positive study skills, self-discipline, and dedication.
Specific competencies
The ability to create architectural projects that satisfy both aesthetic and technical requirements. Adequate knowledge of architectural history and theory, as well as of art, technology, and the related areas of social sciences. Knowledge of fine art and the role it plays in architectural concepts. Sufficient knowledge of urban design and applied planning techniques.
The ability to perceive and understand the relationships between people and buildings, between buildings and their surroundings, as well as the need to link buildings to the spaces around them, depending on requirements and human scale. The ability to understand the architect's profession and its function in society, particularly in terms of becoming involved in projects which take social factors into account.
Knowledge of research methods and construction project preparation. Knowledge of the potential problems in structural design, construction, and engineering involved in construction projects.
Sufficient knowledge of physical problems and various technological tools, as well as the different functions of different buildings, and the ways they are endowed with internal structures or features which provide comfort and protection from climate-related factors. Ability to plan in order to satisfy the demands of the building's users in a way that respects the limits imposed by planning budgets and building regulations.
Sufficient knowledge of the industries, organizations, regulations, and procedures relevant to launching construction projects, and incorporating designs into project planning.
These competencies are worked on through a variety of methodologies: lectures, problem-solving, research projects, site visits, project planning, and group and individual learning.
Their acquisition is evaluated using a variety of assessment tools that allow students to demonstrate their mastery of the course material. These include objective tests, papers, projects, portfolios, dossiers, memos, self-evaluation, and interviews.
The competencies are divided between theoretical classes, seminar-workshops, practical classes, external work experience, group, and individual tutorials, and group and individual projects and study.
Academic accreditation
Graduate of the UIC Architecture program.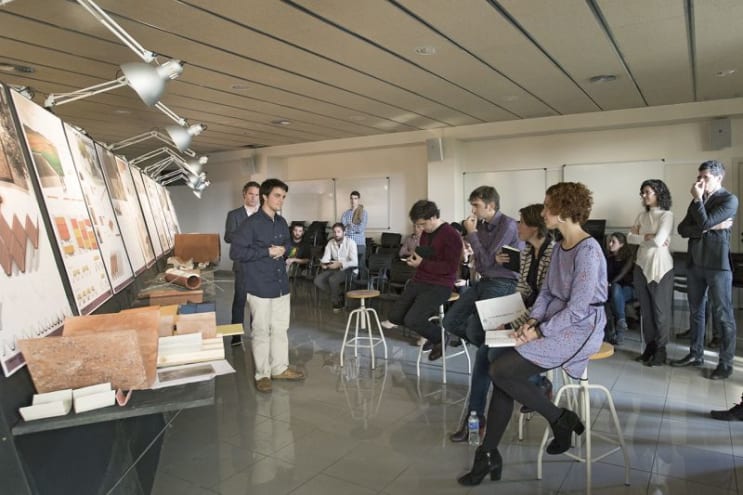 Curriculum
Study program and subjects 2017-2018
Subjects in course 1
Architectural Drawing
Computational Design
History of Art and Architecture
Mathematics
Design Studio
Introduction to Architectural Construction
Physics
Spatial and Formal Analysis
Subjects in course 2
Building Construction
Critical Thinking
Design Studio
English
History and Theory of Architecture
Structural Calculation
Vertical Workshop
Building Construction
Critical Thinking
Design Studio II
Foros I
History and Theory of Architecture II
Urban Design
Subjects in course 3
Accessibility
Building Construction III
Design Studio III
English II
History and Theory of Architecture III
Urban Design II
Vertical Workshop II
Building Construction IV
Building Mechanics and Facilities I
Design Studio IV
Ethics
Foros II
History and Theory of Architecture IV
Structural Calculation II
Subjects in course 4
Architectural Theory and Criticism
Building Construction
Building Mechanics and Facilities II
Cooperation I
Design Studio V
Elective Course I
Sustainability I
Vertical Workshop III
Building Construction VI
Cooperation II
Design Studio VI
ESARQ Option 3
Foros III
Structural Calculation III
Urban Design III
Subjects in course 5
Design Studio VII
ESARQ Option 2
ESARQ Option 4
Management OB
Professional Ethics
Sustainability II
Vertical Workshop IV
Work Experience
Building Construction VII
Design Studio VIII
Final Degree Project
Foros IV
Urban Design IV
ECTS: European Credit Transfer System
Term: calendar term
Work placement
ESARQ-UIC currently has various work placement agreements with a large number of professional practices and companies in the construction sector, at home and abroad, willing to take on students.
Before starting a work placement, it is essential to check that the university and the practice or construction-related company has signed a "Work Placement Agreement".
Objectives
The objective of these work placements is to apply the theoretical concepts learned in the Degree in Architecture course and to initiate the student into the real professional world, an experience which will help when it comes to entering the job market in the future.
Operation
ESARQ-UIC includes the compulsory subject of work placement in its Degree in Architecture course as part of the study plan for the fifth grade. Work placement in professional practices or in companies related to the construction sector is worth six ECTs (equivalent to 180 hours of work).
Given the level of practical content in the Degree in Architecture course, the work placement period is particularly important as this is when students are faced with their first professional experiences. Work placements represent a further educational tool in terms of knowledge and skills and they are undertaken in agreement with the office or the company under the supervision of the university and a representative of the office or company.
These work placements are linked to all the degree subjects as all of them are necessary for professional practice. Depending on the field of work chosen by the student, some will be more relevant than others.
Professional opportunities
Architecture
Construction
Urban planning
Landscape design
Environment
Design
Project design
Construction management
Drawing and drafting
Calculating structures and facilities
Expert appraisal
Property promotion and management
City council and public administration
Teaching
Etc.
Last updated Mar 2020
About the School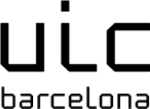 The Universitat Internacional de Catalunya (UIC Barcelona), offers you a highly personalized university education with a strong vocational element. Since 1997 we have been teaching people based on aca ... Read More
The Universitat Internacional de Catalunya (UIC Barcelona), offers you a highly personalized university education with a strong vocational element. Since 1997 we have been teaching people based on academic rigor, university life, and enriching life experiences. We have 15 degree programs and a wide range of Master's and Postgraduate degrees as well as continuing education courses in the areas of knowledge you are interested in.
Read less