Bac­he­lor's Deg­ree in Ad­ven­tu­re and Out­door Edu­ca­tion
Home ›
Bachelor ›
Bac­he­lor's Deg­ree in Ad­ven­tu­re and Out­door Edu­ca­tion
Read more about this program on the school's website
Program Description
Adventure and Outdoor Education
Community Educator, Bachelor of Humanities, 210 ECTS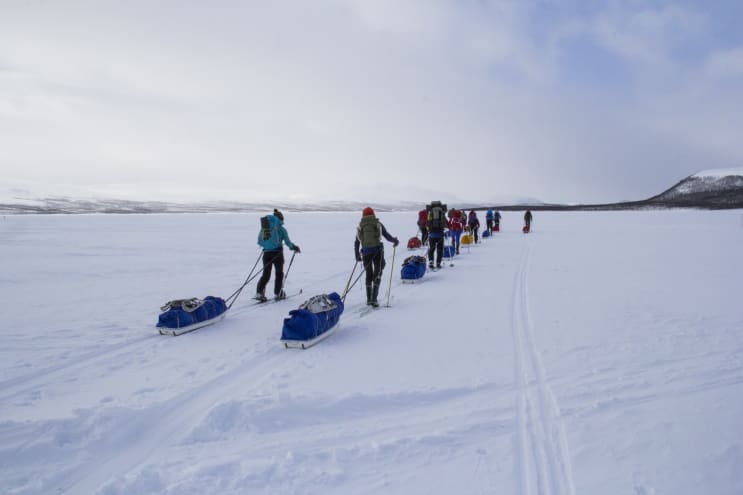 Study at Humak University of Applied Sciences, the leading higher education institution in adventure education in Finland.
The community educator studies train specialists in adventure and outdoor education. Adventure and outdoor education is based on experiential and activity-based learning methodology and aims at supporting the growth, development, well-being, and agency of individuals, groups, and communities.
Basic Information
Studies begin: 1 September 2021.
Language of instruction: English.
Teaching time: Day time teaching.
Mode of teaching: Contact teaching, Blended learning, Online Studies.
Form of learning: Experiential learning, Coaching, Individual learning, Supervised internships, Work-based learning.
Extent of the study program: 210 ECTS credits see Study Contents.
Planned duration: 3.5 years, including summer semesters.
Tuition fees: Charged from students coming outside the EU/EEA and Switzerland area, 9000 euros/study year. EU/EEA area and Swiss citizens are not subject to the charge.
Qualifications: Bachelor of Humanities (BH, in Finnish yhteisöpedagogi (AMK))
Career Opportunities
The studies in community education with adventure educational orientation coach the students towards the mastery of the variety of skills needed in the professional field of community and adventure education. Students acquire the essential principles and practices of preventive work and wellbeing promotion and familiarize themselves with the different forms of action within communities and society.
During the studies, students acquire pedagogical, social, technical, environmental and safety skills and are also prepared for entrepreneurship. Practical training periods and collaboration with working life are an essential part of developing the community skills and adventure educational competences of the students.
The methods of adventure and outdoor education can be applied in various environments and contexts with different target groups, in different sectors of society. Adventure education can be applied e.g. in the areas of preventive work, youth and NGO work, education and training, and nature- and adventure-based entrepreneurship. In addition, depending on the students' own interests and specialization, they may choose to work as instructors in e.g. kayaking, trekking, rock climbing, and skiing.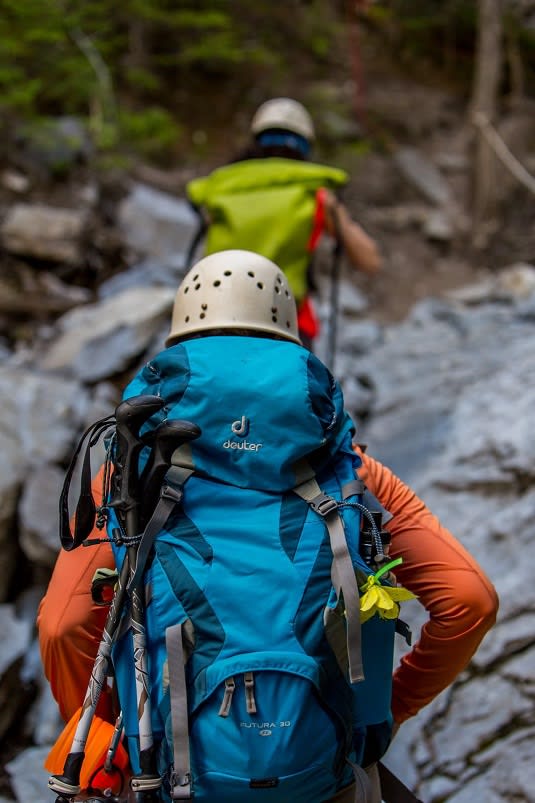 Pixabay / Pexels
Theory Put Into Practice
From the beginning of the studies, the theoretical framework of adventure and outdoor education will be put into practice through different kinds of activities and excursions, e.g. hikes and treks, kayak tours, summer and winter camps, and Nordic winter activities. Through experiential and activity-based processes the students will learn how to plan, organize, implement and evaluate safe adventure and outdoor activities for different target groups in different environments and under various circumstances.
During the studies, the students will learn multiple new skills, especially pedagogical, leadership, social, environmental, technical and safety skills. The studies for community educators will also cover areas such as the Nordic welfare system, preventive work, equality, diversity, and entrepreneurship.
Study Structure
The workload of the degree program equals 210 ECTS credits. The degree program covers the following core contents:
General studies 10 ECTS
Professional studies 125 ECTS

Professional language studies 15 ECTS
Introduction to community education 10 ECTS
Pedagogical skills in adventure education 40 ECTS
Technical skills in adventure education 30 ECTS
Social studies 30 ECTS

Advanced professional studies 30 ECTS
Professionalism in adventure education:

Network and partnership development 15 ECTS
Adventure educational programming 15 ECTS

Studies in applied research and development, including bachelor's thesis (final project) 30 ECTS
Optional studies 15 ECTS
What to expect in practice
Your community education studies will focus on adventure and outdoor activities. You will be studying both indoors and outdoors. You will participate in multi-day camping trips where you will be sleeping in tents and/or in wilderness cabins. Days at campus start usually at 9.15 and last until 16.00. Field trip days may last longer. During the internship periods, the daily schedule is determined by the internship place.
During the first year of your studies, you can expect that approximately 1/3 of the time will be spent on classes/activities/practicing skills, 1/3 of the time will be spent on projects/independent studies/group assignments, and the last 1/3 will be spent in internships (working-life based practical training).
For more information:
https://studyinfo.fi/wp2/en/
https://www.humak.fi/en/
Last updated Oct 2020
About the School
Humak University of Applied Sciences is engaged in the development of higher education and modernization of the world of work. We contribute to working new types of higher education, as well as resear ... Read More
Humak University of Applied Sciences is engaged in the development of higher education and modernization of the world of work. We contribute to working new types of higher education, as well as research, development, and innovation that serve students on their career path and support professional partners as they develop their own activities.
Read less