Program Description
After successful completion of the National Diploma, candidates may, subject to the applicable programme regulations, register for the Bachelor's Degree in Technology (Baccalaureus Technologiae –BTech). The BTech requires a minimum of one year's further study.
A BTech Degree in the relevant field of study will be conferred on candidates after successful completion of all theoretical requirements.
The aim of the qualification is to develop the student's applied and cognitive competencies in the acquisition, interpretation, understanding and applications of management information and decision support. The student should be able to analyse and explain company and environmental data, information and systems in the context of a company and its business environment, and to assess and interpret the external impact of decisions. The student should also be able to reflect on her/his managerial decisions and applications to assess the effect thereof in the holistic context of specialized management services. Students should have experience in the management functions in industry, in order to contextualize their learning to their business environment, and to appreciate improvements and interventions they can affect in their working environments.
Outcomes
Exit level outcomes:
The qualifying student will be able to:
Demonstrate detailed understanding and acquired knowledge to apply different manufacturing, operations and services to an organization in a way that improves organization development and effectiveness. This can involve design, installation, commissioning and implementation of control systems, improvement systems and strategies and new ideas useful in addressing "specific needs" required for operations process/system to function optimally.
Understand and apply strategic management services and strategies required to organize, plan, lead and control a system and operational processes to function optimally.
Analyse, prepare and apply the dynamics of systems management and design in order to maximize organizational performance, development, efficiency and effectiveness.
Apply management services techniques in order to make sound decisions required for assisting in the efficient and effective running of an organization.
Apply different managements services practices, principles, methods, techniques and ideas in order to improve overall organizational planning, operational, tactical and strategic implementation and performance.
Illustrate by means of submitting a project based on a research methodology illustrating knowledge, application and implementation of management services techniques, ideas, principles, theories and strategies in order to optimize operational processes and the use of resources.
Admission Requirements and Selection Criteria
An applicant must hold a National Diploma: Management Services or an equivalent qualification at N.Q.F. Level 6 as determined by a Status Committee.
Also refer to Faculty Regulation EB3.
Conferment of the degree
The Baccalaureus Technologiae: Management Services will be conferred on students who have completed all the prescribed modules successfully.
Registration and Start Dates
Registration starts in January and lectures in February for both Undergraduate and Postgraduate course work programmes.
All research programmes for Masters and PhD can register throughout the year.
End Date: Academic starts in January and ends in December. Programme deadline is determined by the duration of the programme.
Last updated Aug 2019
About the School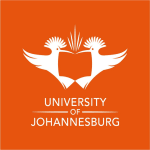 Vibrant, multicultural and dynamic, the University of Johannesburg (UJ) shares the pace and energy of cosmopolitan Johannesburg, the city whose name it carries. Proudly South African, the university i ... Read More
Vibrant, multicultural and dynamic, the University of Johannesburg (UJ) shares the pace and energy of cosmopolitan Johannesburg, the city whose name it carries. Proudly South African, the university is alive down to its African roots, and well-prepared for its role in actualising the potential that higher education holds for the continent's development.
Read less