Program Description
BTech Honours in Biochemistry
DOORNFONTEIN CAMPUS
Graduates of this programme are able to devise and apply specialized strategies and relevant management principles in quality control (QC) and research and development (R&D).
They may work as supervising technicians and technologists in product and process development, and quality control. Employment may be in a laboratory, or production or sales environments.
Exit-level outcomes
Students should be able to:
Identify a problem, formulate an appropriate hypothesis, generate experimental data, make correct interpretations and appropriate deductions.
Work harmoniously with co-workers in the same working environment–work in groups with others in the solution of problems and the carrying out projects.
Work independently in the mastery of Module contents, the performance of practical projects and the compilation of reports.
Find, evaluate and integrate technical literature, use appropriate and correct technical language and terminology in reports.
Perform the practice of science and technology effectively and responsibly without endangering the environment or the well-being of co-workers.
Use different techniques to assimilate and analyze data, by reading, discussion, reporting and presentation of projects and seminars.
Participate responsibly in activities that impinge on the societal quality of life.
Investigate further possibilities of training and employment.
Demonstrate the ability to relate the field of study to society and thus know where those skills are likely to be required.
Assessment criteria
A student requires a semester mark of 40% to gain entrance to the final assessment opportunity. The semester and final assessment mark weight are 50:50. A student needs a final mark of 50% to pass a module. The semester mark also contributes towards the result of a supplementary assessment. The final result of a supplementary assessment is capped at 50%.
BSc Honours in Biochemistry
The primary purpose of the BSc Honours qualification is to consolidate and deepen the students' knowledge and expertise in Biochemistry and to develop research capacity in the methodology and techniques of it. BSc Honours is essentially a coursework degree of which at least 25% (30) of the credits are devoted to a research project and reporting under supervision.
The degree demands a high level of theoretical engagement and intellectual independence and serves as the initial science postgraduate specialization qualification providing students with in-depth scientific knowledge and skills preparing them for research-based postgraduate science study.
Admission to the Honours programme is subject to approval by the Department. A prospective candidate must have a minimum average mark of at least 65% for Biochemistry on the third year level.
The Honours programme in Biochemistry consists of four theory modules: Advanced Analytical Techniques (BIC0088), Protein Biochemistry (BIC0116), Advanced Catalysis and Enzyme Technology (BIC0089)and Current Advances in Biotechnology (BIC0090). Advanced theories in Biochemistry are dealt with. Practical work consists of selected advanced experiments as well as a short Research Project (one-semester module)(BIC0097).
Please note:
International students will be required to pass the language proficiency test with a minimum of 60%.
Applicants will be required to write an in-house examination as set annually by the Department.
Registration and Start Dates
Registration starts in January and lectures in February for both Undergraduate and Postgraduate course work programmes.
All research programmes for Masters and PhD can register throughout the year.
End Date: Academic starts in January and ends in December. Programme deadline is determined by the duration of the programme.
Last updated Aug 2019
About the School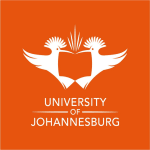 Vibrant, multicultural and dynamic, the University of Johannesburg (UJ) shares the pace and energy of cosmopolitan Johannesburg, the city whose name it carries. Proudly South African, the university i ... Read More
Vibrant, multicultural and dynamic, the University of Johannesburg (UJ) shares the pace and energy of cosmopolitan Johannesburg, the city whose name it carries. Proudly South African, the university is alive down to its African roots, and well-prepared for its role in actualising the potential that higher education holds for the continent's development.
Read less