Read more about this program on the institution's website
Program Description
Zoology is dedicated to the academic understanding of animal behaviour and effective methods of enhancing animal welfare. This spans everything from animal anatomy and evolution, to physiology and ecology.
Studying zoology at Swansea University gives you access to world-leading teaching and cutting-edge facilities across ecological, physiological and molecular fields.
Over the course of this degree, you may study the spectacular marine ecosystems on our doorstep in the Gower Peninsula, and wildlife in distant lands such as India, Sikkim, Borneo and Puerto Rico.
Why Zoology at Swansea?
Zoology at Swansea University attracts students from far and wide. It is ranked 5th in the UK for student satisfaction with 95%.
The College of Science is based on our stunning Singleton Park campus overlooking Swansea Bay. Biosciences at Swansea is ranked:
Top in the UK for satisfaction with organisation and management (Zoology, NSS 2019)
3rd in the UK for satisfaction with teaching (Zoology, NSS 2019)
Your learning will be shaped by inspirational and internationally-renowned academics including Professor Rory Wilson – Chief Scientific Consultant behind National Geographic's Great Migrations, and Dr Richard Unsworth – advisor on the globally acclaimed BBC series Blue Planet II.
Your Zoology Experience
A flexibly structured degree path means you have the opportunity to study abroad for a year or work in the industry for a year, either locally, nationally or overseas.
You will be taught through a combination of lectures, tutorials, seminars, and discussion groups, supported by practical classes and field courses.
Our state-of-the-art teaching and research facilities include the Centre for Sustainable Aquatic Research, a Zoological Museum, a custom-designed 18-metre catamaran-class survey vessel, and a unique visualisation centre that displays multi-dimensional information from animal tracking data.
Field courses available near and far allow you to work varied habitats locally and internationally.
Strong connections with international and national organisations such as Natural Resources Wales, The British Mammal Society and The National Wetlands Centre Wales will add value to your studies.
Zoology Employment Opportunities
Our Biosciences degrees at Swansea University are designed so that you have the skills that today's employers are looking for. Bioscience graduates have a huge range of career options within sectors which include environmental agencies, fisheries and aquaculture and the biological and biochemical industries.
Our degrees will provide you with an understanding of a wide range of biological and ecology theoretical and practical skills; teach you a range of sampling and survey techniques for both plants and animals and equip you with the practical, taxonomic, numerical and computational skills that are valued and required by many employers.
In addition, you will have the opportunity to develop your essential transferable skills, such as team working, communication, presentation, problem-solving and analytical skills.
Swansea University helps you to prepare for your future career by helping you to find work placements and relevant part-time jobs, offering year in industry options. You will also benefit from working with organisations such as the Bat Conservation Trust, the Wildfowl and Wetlands Trust, Gower Bird Hospital and the Royal Society for the Protection of Birds.
We offer CV workshop and you will have access to our Employment Zone, which advertises work placements, part-time vacancies and graduate jobs. We have dedicated staff who will always be on hand to provide employability support, throughout your studies. We take Employability seriously and you will leave Swansea University with much more than a degree, gaining invaluable life skills and experiences on your journey.
Entry Requirements
A-Levels: grades ABB-BBB, to include Biology or Human Biology, or equivalent.
Welsh Baccalaureate: Requirements are as for A levels where you can substitute the same non-subject specific grade for the Welsh Baccalaureate Advanced Level Core Grade.
BTEC Extended Diploma - Grades DDD plus at least one GCSE grade B in Science with GCSE Grades C in English/Welsh and Mathematics. Only science-based BTECs will be considered (excluding Animal Management and Health Science).
Scottish Highers: ABBCC to include Biology grade B.
Access to HE (Science): Pass with Distinction (24 Distinctions to include 3 in Biology, plus 15 Merits). Only science-based Access will be considered (excluding Health Sciences).
IB: 33-32 to include 5 in Higher Level Biology or Human Biology.
IELTS 6.0 (with a minimum of 6.0 in each component) or equivalent English test.
We may consider other qualifications if they are Science-based if they are equivalent to A-levels, and if the content of the qualification includes significant amounts of Biology (i.e., equivalent to A-level Biology).
All applications will be considered on an individual basis, and we will look at the whole application when deciding whether to make an offer of a place, including the balance, nature and quality of A-level, AS and GCSE subjects (or equivalent); personal statement and referee's comments.
General Studies and Key Skills qualifications are normally excluded from our offers.
Careers and Employability
Careers and Employability Swansea Employability Academy (SEA) will support you at each stage of your career journey helping you build a bright future.
Our career support services include:
Employability workshops, employers' talks, bespoke events and careers fairs.
Individual advice and guidance from professionally qualified Careers Advisers.
Help with finding jobs, internships, work placements and volunteering opportunities.
Access to information resources on a wide range of career management topics.
Advice and guidance on postgraduate study and funding.
Funding to support student internship opportunities and Student Society/Club events.
We also provide help and advice for Swansea University Alumni up to two years after you graduate.
If you are passionate about our planet and the environment and see your future career in the field of biosciences, you will have the opportunity to learn from and work with staff who are involved in world-leading research projects. These include the conservation of our oceans and their ecosystems, the development of sustainable aquaculture and the innovative uses for algae as a solution to the global challenges of climate change.
Our zoology graduates are set on course for a range of stimulating opportunities. You may discover your future lies in a career as a biotechnologist, a conservationist or an animal health expert.
Zoologists have a major role to play in conservation but also often influence developments in sectors such as agriculture, marine biology, medicine, public health and veterinary science.
Swansea University was named University of the Year in the 2019 Whatuni Student Choice Awards for the second time in five years. As well as being crowned University of the Year, Swansea University took the top spot in the International category and placed top three in the Postgraduate, and Course and Lecturers categories. The Whatuni Student Choice Awards are voted for entirely by students, with more than 41,000 reviews and comments submitted from more than 160 UK institutions.
In the prestigious Guardian University Guide 2021, we are placed 24th in the UK and have won the Welsh University of the Year title for the second time in three years, cementing our position as Wales' leading higher education institution.
We place our students at the heart of everything. As a result, we achieved a gold rating, the highest rating possible, in the national Teaching Excellence and Student Outcomes Framework (TEF) and are ranked 6th in the UK for student satisfaction in the National Student Survey for 2020.
Our stunning waterfront campuses make us a desirable location for students and staff from around the world, and our multicultural community provides a global perspective, enabling those who join us to develop skills and knowledge that set them on successful and enriching careers.
Last updated Nov 2020
About the School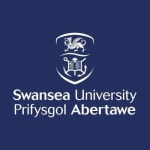 Swansea University is a research-led university that has been making a difference since 1920. The University community thrives on exploration and discovery, and offers the right balance of excellent t ... Read More
Swansea University is a research-led university that has been making a difference since 1920. The University community thrives on exploration and discovery, and offers the right balance of excellent teaching and research, matched by an enviable quality of life.
Read less