Program Description
Psychology is the scientific study of the mind and its functions. This exciting degree will help you learn more about yourself and others, and give you a deep insight into how the human mind works and affects behaviour.
This course is accredited by the British Psychological Society.
On this BSc, you'll develop an excellent understanding of all the core areas of this inspiring field, including biological, social and developmental psychology. You'll explore how psychology can have a positive impact on people's lives, and learn about the latest developments, in subjects as diverse as neuropsychology and criminal psychology.
Our modules cover a vast range of areas, from cognition, and social and developmental psychology, to specialist fields such as autism, mental health, positive and forensic psychology.
You can learn more about biological psychology, and how the brain, nervous system and other physiological systems interact with mental functions and behaviour. Or focus on personality psychology and abnormal behaviour, or criminal profiling and social media use in connection with psychological theory and practice.
Whatever you opt to study, you will learn from enthusiastic and dedicated tutors, who also practitioners and often involved in the latest research. The impact of the research submitted by our Department of Psychology is rated 'world-leading' or 'internationally excellent' (Research Excellence Framework 2014).
You will benefit from our world-class library, specialist research equipment (including EEG machines and access to an fMRI scanner) and state of the art teaching facilities.
This degree is accredited by the British Psychological Society (BPS) and, if you graduate with a 2.2 or above, you will automatically gain Graduate Basis for Chartered Membership of the British Psychological Society (BPS). This is the first step to becoming a chartered psychologist.
Content
Year one
Build your knowledge of varied aspects of psychology and be introduced to a broad range of topics including child development, cognitive and biological processes, psychological research methods and social psychology.
Modules include Psychology in the Real World, which will help you understand how to apply theory to real-life situations; and Psychological Problem Solving, which has a particular focus on supporting and developing your learning journey.
Year two
Explore cognitive, social, biological and developmental psychology, and research methods, in greater depth, along with individual differences and psychometrics.
Gain a greater understanding of mental health, including how mental disorders are classified, and explore conditions such as autism and schizophrenia.
Year three
Undertake a year-long, supervised research project on a chosen topic.
Choose the optional modules that most interest you. Recent examples include Criminal and Forensic Psychology, Body Movement, Gaze and Gesture, the Psychology of Music, Organisational Psychology, Positive Psychology, Critical Psychology, Health Psychology, Practical Creativity, Topics in Cognitive Neuro-Science and Problem Solving.
Career options
You'll be equipped to build your career in chartered counselling psychology, or educational, occupational, clinical or forensic psychology. You could pursue specialist work in forensic, educational or clinical psychology, or use the excellent transferable skills our psychology degree provides to work in the commercial, charitable or entrepreneurial sectors.
Our careers team is available to support you from the start of your studies until after you graduate. They will help you build your CV, prepare for interviews, and meet and learn from successful graduates working at the top of their careers. You'll also have opportunities to work with our partners across London and beyond, and to attend a Roehampton jobs fair where you can find out about graduate opportunities and meet employers.
Entry requirements
Specific entry requirements:
GCSE requirement: Maths, Grade 4/C
Last updated Mar 2020
About the School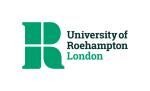 We change lives by helping our students to develop the confidence, knowledge and values they need for a successful and fulfilling life. We produce world-class research that helps us understand the wor ... Read More
We change lives by helping our students to develop the confidence, knowledge and values they need for a successful and fulfilling life. We produce world-class research that helps us understand the world and change it for the better.
Read less