Program Description
The Department of Biological Sciences, Igbinedion University, Okada was established in 2000 sequel to the approval and establishment of the University in 1999. The Department has degree options in Microbiology, Plant Science and Zoology. The first intake into the Microbiology degree option was in the year 2000/2001 academic session. Since then, the student population has grown to one hundred and sixty-three (163) in the 2010/2011 session.
The training of these students has been handled by highly qualified, competent and efficient staff. A total of two hundred and fifty-six (256) students have graduated in the programme from eight sets of students in the 2003/2004 to 2010/2011 sessions. The staff list presently comprises twenty-one (21) academic staff and four (4) non-teaching staff.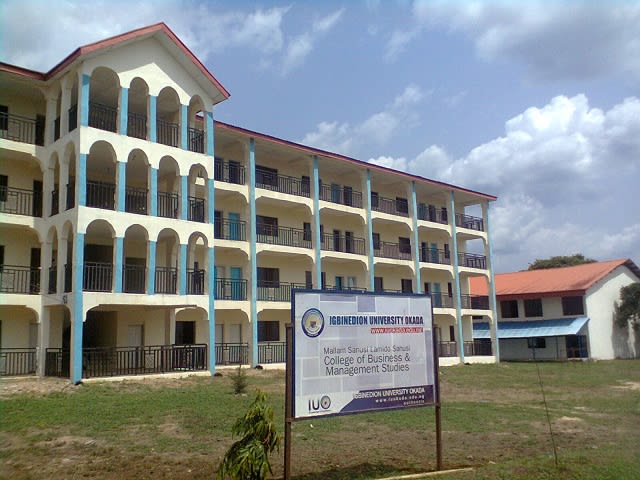 Philosophy of the Programme
The philosophy is to provide a broad-based education in Microbiology and produce manpower (graduate) equipped with theoretical and practical knowledge, which will make them relevant in nation building and thus capable of helping the nation to achieve its goals of industrialization and self-sufficiency.
Objectives
The objectives of the programme, therefore, are to produce confident, self-reliant and highly competitive graduates who can create employment opportunities and fill career opportunities in industries, hospitals, private businesses, academia and research.
To achieve this, the course for B. Sc. honours degree in Microbiology are designed to accommodate a mosaic of students with a diversity of interests and occupational goals in the field of medical, industrial, environmental soil, marine/freshwater, food and agricultural as well as microbial genetics, physiology and biochemistry.
The programme integrates doctrines and concepts from genetics, biochemistry, chemistry, ecology, immunology, physiology, bacteriology, virology, statistics, botany, zoology and lastly, microbiology in order to produce well-grounded students who can vie favourably anywhere and particularly in the highly competitive Nigerian food and beverages industries, hospitals and other related public and private sectors.
The programme incorporates a six-month industrial work experience.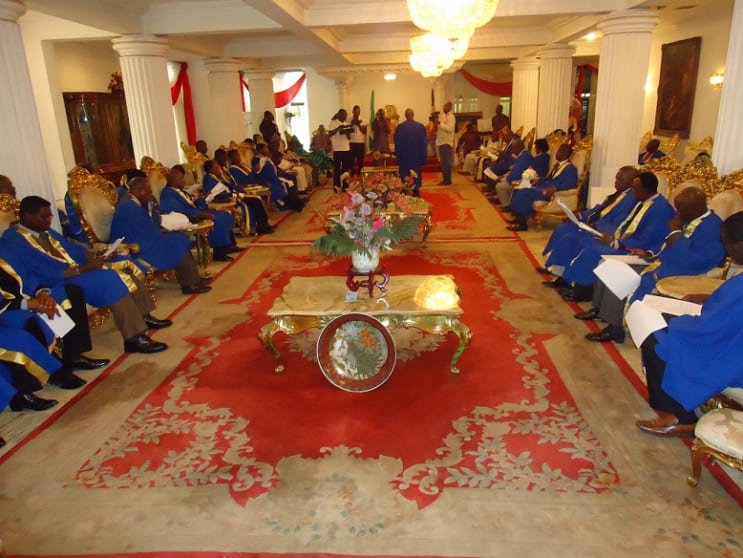 POLICY AND PRACTICE OF STAFF DEVELOPMENT
The University has staff development programme which encourages members of staff to embark on self-development including the acquisition of higher degrees (M. Sc., Ph.D.) in the relevant areas of specialization, publish papers and research finding, belong to professional bodies and attend conferences and short courses.
Those studying for higher degrees in Igbinedion University, Okada, enjoy a rebate of 33% of the fees. Furthermore, staff who publishes an accepted journal article in scholarly journal is given some honorarium as compensation and encouragement.
ACADEMIC ATMOSPHERE
The Department encourages students to dress in a corporate manner while attending lectures. Students are encouraged to use the library facilities during free periods.
Members of staff are encouraged to embark on research projects, publish papers, attend seminars and conferences. Students are also prepared in like manner through the application of their knowledge in research project and presentation of seminar.
ADMISSION REQUIREMENTS IN THE MICROBIOLOGY PROGRAMME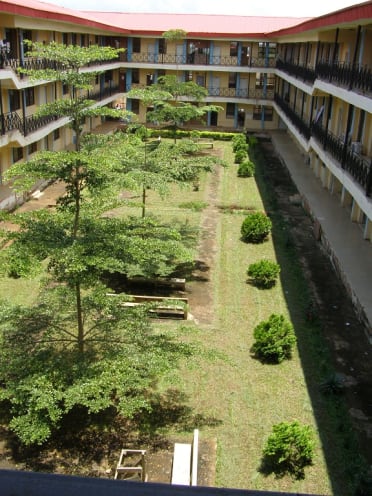 The admission of candidates into the Microbiology programme is done in one of three ways:
Through University Matriculation Examination (Ume)
In addition to an acceptable pass in UME, candidate seeking admission into B. Sc. Degree programme in microbiology must have not less than ordinary level credit passes in at least five (5) SSCE/GCE, SSCE/NECO (or acceptable equivalents) subjects including English Language, Mathematics, Physics, Chemistry and Biology in not more than two sittings.
Candidates are, in addition, required to submit themselves for a written examination and oral interview before admission is finally offered to deserving candidates.
By Direct Entry
Candidates seeking direct entry admission into the Microbiology programme must in addition to satisfy the University matriculation requirements, have a minimum of two GCE Advanced level passes in relevant Science subjects including Biology, Chemistry and Physics. Candidates who possess good Diploma Certificate in a relevant field of study can be offered direct entry into the Microbiology Programme.
Through Inter-University Transfer
Candidates wishing to transfer into the Department (Microbiology) from another University must obtain and fill the Inter-University Transfer form from the University Admission's Officer.
Each application for transfer will be treated on its own merit. No candidate will be admitted from another University unless the College and the Department are satisfied that the candidate has met the minimum academic standard required for each level.
EXAMINATION REGULATION
All courses taught during each semester shall be examined at the end of that semester.
Only students who are duly registered for courses in a given semester and have met their financial obligations to the university shall be eligible to sit for an examination in those courses.
Students shall report at the stipulated examination halls fifteen minutes before the start of the examination.
No candidate shall be allowed into the examination hall after 30 minutes of the start of the examination or leave within 30 minutes of the conclusion of the examination. Candidates must not bring into the examination hall any handset, computer, textbooks or notes, or involved in any other form of exam malpractices.
Any candidate caught cheating during examinations must be made to complete the examination malpractice form which shall be handed over to the Dean for further action.
Candidates shall comply with instructions given by the Chief Invigilator as to the submission of their answer sheets at the conclusion of the examination.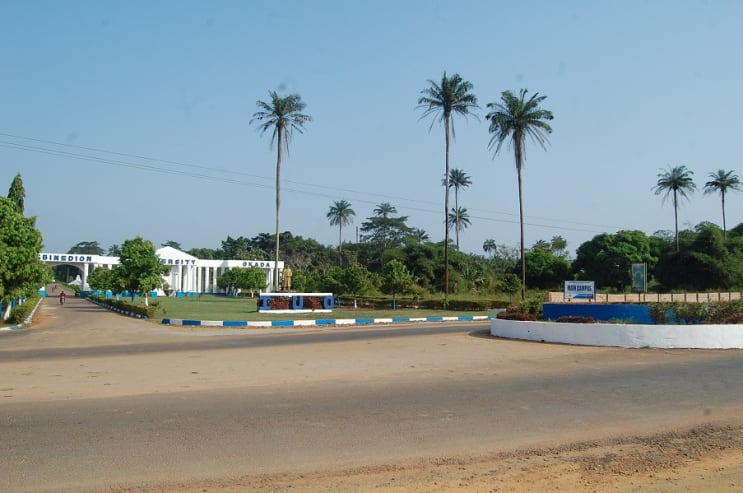 Last updated Feb 2018
About the School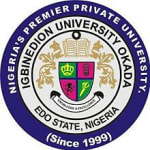 The University commenced its academic programmes in the 1999/2000 session in five Colleges namely, Arts and Social Sciences, Business and Management Studies, Health Sciences, Law and Natural and Appli ... Read More
The University commenced its academic programmes in the 1999/2000 session in five Colleges namely, Arts and Social Sciences, Business and Management Studies, Health Sciences, Law and Natural and Applied Sciences.
Read less