Program Description
Why Study Mechanical Engineering at Lamar University?
Lamar is ranked #5 in the nation for return on investment according to Payscale.
Mechanical engineering is a well-paid profession with a median starting salary of $87,370 per year.
Most students participate in internships, co-ops and employment experiences prior to graduation which leads to an excellent job placement rate.
The Department of Mechanical Engineering offers many practical, hands-on experiences.
Our Senior Design course allows students to create projects that incorporate the design and construction of many types of machines.
A faculty that is focused on providing valuable, results-driven undergraduate education
Walk on Water Project
Mechanical Engineering Degree Plan (126 Hours)
First Year
Second Year
Third Year

Fourth Year

Notes:
All STEM courses require a grade of 'C' or better to satisfy degree plan/prerequisite requirements.
or PHIL 1370 Philosophy of Knowledge
Communications Electives are: COMM 1315, COMM 1321, DSDE 1371 (ASL 1), FREN 1311, or SPAN 1311
Two semesters of the US or Texas History from HIST 1301, 1302 or 2301
Creative Arts Electives are: ARTS 1301, DANC 2304, MUSI 1306, COMM 1375 or PHIL 1330
Social and Behavioral Sciences elective is INEN 2373 Engineering Economics
INEN 4320 or MATH 3370 or another calculus-based probability and statistics course approved by the Mechanical Engineering Department Chair.
Areas mechanical engineers work in:
Machine Design
Systems Design
Energy Resources
Aerospace
Manufacturing and Production
Transportation and Environmental Impact
Materials and Structures
Energy Conversion
LU Mechanical Engineering Experience
Scholarships
Lamar University and the College of Engineering are dedicated to helping students achieve their educational goals. Scholarships are one valuable tool to do that. These scholarships are made possible by generous donations from alumni and friends. Most scholarships are awarded based on academic achievement. Other factors such as academic major, leadership ability and specialized skills (athletics, marching band, art, music, etc.) also may be considered in awarding scholarships. For priority consideration for Lamar University scholarships, apply no later than February 1 each year.
The College of Engineering has numerous endowed scholarships available for first-time-in-college students that range from $500-$6,000. To apply for these scholarships please complete your application on myScholarships.
Cooperative Education Program
Our goal in this program is two-fold: to provide our engineering students with the highest quality immediately applicable education possible and to help ensure students have the qualifications companies want. Cooperative education (co-op) and internship programs are designed to make student success upon graduation our priority by combining practical experience with academic study.
We assist co-op students to obtain paid cooperative education/internship opportunities in all five (5) of the engineering disciplines at Lamar: Civil, Chemical, Electrical, Industrial and Mechanical; and Industrial Technology.
Who is Eligible?
After completing your first year of engineering or industrial technology (typically from 30-45 semester hours), you may participate in the co-op program, which allows you to alternate semesters of college study with periods of paid on-the-job training which is related to your major. Engineering majors must have a GPA of 2.5 or better. Industrial Technology majors must have a GPA of 2.75 or better.
To Apply for the Cooperative Education/Internship Program, you must meet and agree to all of the following criteria:
You must be an undergraduate engineering student who has attained Sophomore classification. (30 semester hours)
Transfer students must complete one full semester of engineering at Lamar University.
You should apply to the program the semester before you want to start working.
You must maintain a minimum 2.5 overall GPA, Industrial Technology students must maintain a 2.75 GPA.
You must enroll and pay tuition for Career Development course any semester you are working.
Warning: If you have ever had a student loan when attending any educational institution, you could fall into repayment status if you are enrolled in less than six hours. You are responsible for contacting Financial Aid for assistance in keeping within Financial Aid guidelines.
You must request a student fee exemption letter from the co-op office to waive your student fees.
You must complete the Student Evaluation form and ask your employer to complete the Employer Evaluation form.
You must turn in your report on the last class day of the semester. If you are required to make a PowerPoint presentation by your employer near the end of the co-op session, a copy of the slides will be accepted as your report, provided the employer approves.
You must maintain a current resume and contact information in the Co-Op office.
Only My Lamar email addresses will be used by the Co-Op office. Check messages frequently.
Co-op jobs are obtained through an interview process. Dress during the interview is business casual unless otherwise specified.
You must read and sign the Co-Op Program Requirements and the Statement of Ethics on the reverse side.
Last updated Oct 2019
About the School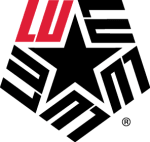 Home to over 15,000 students, Lamar University, located near Houston in Beaumont, TX, is among the fastest growing Texas colleges and universities and is a member of The Texas State University System. ... Read More
Home to over 15,000 students, Lamar University, located near Houston in Beaumont, TX, is among the fastest growing Texas colleges and universities and is a member of The Texas State University System. LU offers more than 100 programs of study leading to bachelor's, master's and doctoral degrees. The 292-acre campus in Beaumont is about 90 miles east of Houston and about 25 miles west of Louisiana.
Read less