Program Description
BSc in Mechanical Engineering
Mission

Mechanical engineering covers the most fundamental basis of the areas with the most extensive range of subjects of the engineering branches. Mechanical Engineers master the development, design, production planning and control application of all kinds of mechanical systems, machines and machine components. Thus, mechanical engineers play a major role in of large projects, such as the construction of bridges, dams, factories, as well as in the production apparatus, such as a small car, etc, ranging from a wide area of manufacturing, where technology is required. Today, the working areas of mechanical engineers are continuously expanding with the appearance of new industries and with new developments in old industries and new developments in energy resources.

Vision

At the Mechanical Engineering Department of Atilim University has been started in order to enable undergraduate study in mechanical Engineering Fundamentals, to provide a research platform in advanced technology and technology transfer issues; active contribution in the areas of emerging issues of mechanical engineering and management; accurate, realistic and economic solutions in the framework of university-industry cooperation. The program has been set up in accordance with MÜDEK criteria with respect to mathematics, basic sciences, engineering sciences, design and elective courses. The program has been prepared to give to students the skills and knowledge needed for design and implementation of the mechanical systems and thermal systems. In the program, in general engineering and mechanical engineering related information given already in the first year for early familiarization of students to the profession. The program also gives particular attention to mechanical design. The most important feature of the program, that it is based on design and manufacturing. In this way, the rise and development of innovative ideas in the design and manufacturing technology, important for the country is aimed to encourage.

Job Opportunities

Mechanical engineer performs activities in the design, development, production, maintenance, repair and processing, as well as in the education, research and study of all mechanical systems and energy conversion systems. Therefore he has a very large work area. Mechanical engineers are required in factories, construction sites, power plants, research centers, the manufacturing industry, in the energy sector, in the chemical industry, in the construction sector, from all sectors of the defense industry to the pharmaceutical industry and have thus the opportunity to find a workplace in a great field. Today, the need for mechanical engineers continues to increase and supply lags behind demand. By taking into consideration that the emphasis will be on future-oriented areas of the R&D activities, the new industries and new developments in the old industry and new developments in energy resources, the demand for mechanical engineers will continue. Our graduates with strong curriculum profile in design, technology development and innovation will have excellent job opportunities in the private and public sector, in factories and other workplaces, in a large area, ranging from institutions and organizations involved in basic and applied research on high-tech subjects to industry.

Last updated Feb 2018
About the School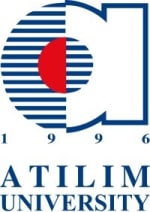 Atilim University was founded by the Atilim Foundation on 15 July 1997 to serve as a Foundation University in the capacity of a legal entity pursuant to provisions of Law no. 2547 concerning the Foun ... Read More
Atilim University was founded by the Atilim Foundation on 15 July 1997 to serve as a Foundation University in the capacity of a legal entity pursuant to provisions of Law no. 2547 concerning the Foundation of Higher Education Institutes. Atılım's goal is to develop individuals with the capability of attaining and putting to use the universal information required in the age of technology;- individuals who are knowledgeable and experienced in their respective fields, able to work as members of a team, and are not afraid of competition. In addition, they will operate in close relationship with the international community while being able to protect and preserve artistic, cultural and historical values; be sensitive towards environmental issues while being dynamic, inquisitive and aware of their country's problems. Atılım University is located on 250 acres of land in İncek one of the most recent and fastest developing residential areas of Ankara, 20 km from the City Centre and 7 km from the motorway. The campus contains faculty buildings, laboratories, conference halls, basketball and volleyball fields, a gymnasium, tennis courts, a condition hall, a swimming pool, recreation areas where outdoor activities are also carried out, cafeterias and restaurants. By spending your university days at ATILIM University you will get: ◦The opportunity to have your university education in a foreign language ◦The physical and systematic infrastructure required for the synthesis of the three basic facts, namely "education", "research" and "culture", which form the "university" concept ◦Education Programs at international standards (e.g. ABET 2000) ◦Competent academic team ◦The opportunity to have lectures in small classes and thus more active involvement in the learning process, ◦Modern laboratories equipped with the latest technology ◦The opportunity to communicate with faculty members on a one-to-one basis and have a real education and discussion atmosphere supported by a variety of social activities,
Read less