BSc in International Logistics Engineering
Home ›
BSc ›
BSc in International Logistics Engineering
Program Description
Are you in charge of supplying a warehouse most efficiently? Do you want to organise the chain from raw materials up until the final product effectively and efficiently? Or do you want to be responsible for the logistic processes in a harbour area?
Logistics concerns organising and planning the flow of goods, information and people in the quickest manner possible for the lowest costs, and in which sustainability also plays a major role. In the study programme Logistics Engineering the accent lies on the technical and IT-driven aspects of logistics.
Study overview
In addition to acquiring specialist knowledge, during the programme, you will develop all sorts of competencies which you will need later for being able to carry out your work well. You will do this by, amongst other things, working on a project basis on 'real life assignments' from the industry. Alongside projects, you will follow lectures, guest lectures and seminars, courses, training and coaching sessions. You will also undertake a number of work placements and participate in excursions and study trips. The entire study programme is very much practice-based. The total package is optimally linked to the demands of the profession and the possibility of continuing your studies further.
You can find more information about planning, curriculum and subjects in the complete programme.
Year 1
In the first year, you will learn what logistics means for various sorts of companies, what differences there are between companies and how you can survey all the logistics processes in a company or organisation. So you will become acquainted with subjects such as supply and purchasing management, law and transport management. For this purpose, you will follow lectures, seminars, training sessions or guest lectures which are often linked to a group assignment.
In the first year excursion week, you will see how logistics is applied in all sorts of companies; you will see the theory from the preceding weeks in actual practice – an eye opener! Because logistics is an international specialisation, considerable attention is paid to logistics in an international context.
Year 2
In the second year, there is more freedom of choice. You will expand your knowledge of logistics by becoming acquainted with intermodal transport, manufacturing systems and automation techniques. In addition to this expansion of knowledge, at the end of the year you can gain in-depth knowledge with a specific accent:
Supply management: the right number of goods or services being available at the right moment.
Production logistics: coordinating, monitoring and optimising the production process.
Transport: transporting products or services in a safe, quick, sustainable and as inexpensive manner as possible from supplier to client.
Warehousing: the optimisation of the setup of warehouses.
Care logistics: processes in the care sector concerning the optimal flows of goods (equipment and medicines), information and people (patients and visitors).
Event logistics: coordinating, monitoring and optimising logistics processes regarding events.

Year 3
In the third year, working in professional practice and studying at Breda University of Applied Sciences are alternated. You will go on a work placement twice for a period of three months each at, for example, a production company, trading enterprise, hospital or transport company. For the work placement you can opt for the same accent as for the specific theme in the second year, but you can also explore a different area of logistics. Examples of work placement assignments are:
Improving the customer service at a transport company.
Carrying out an analysis of a fleet of vehicles.
Carrying out an analysis of the flows of goods or visitors.
Setting up a purchasing plan.
Designing the setup of a warehouse.
You will preferably carry out the second work placement abroad. In the term in between the two work placement periods you will work at school on gaining in-depth knowledge as far as contents are concerned about the logistics subject area. In this, attention will be paid to the various supply chains, e-commerce and entrepreneurship.
Year 4
At the start of the fourth year, you will follow a minor: an in-depth minor in which you will further specialise in the subject area, or you will otherwise take a look just outside the limits of your subject area by following a minor to broaden your perspectives. In the second half of the fourth year you will carry out a graduation assignment for a company or organisation with complex logistical flows, for example. Once again you can opt for sectors where you undertook your work placement in the third year or otherwise a totally different area of logistics.
Examples of graduation assignments are carrying out research into the changing a mode of transport, improving the supply chain, the introduction of automation processes or the application of supply models. You will write a graduation thesis about this assignment which you will defend during the exam.
Pre-Master's
You can also use the fourth year to obtain a Pre-Master's certificate so that you will be directly eligible for following Master of Science programmes in business-related studies in management and marketing at partner institutes. Read more about this English-language Pre-Master's Strategic Business Management and Marketing.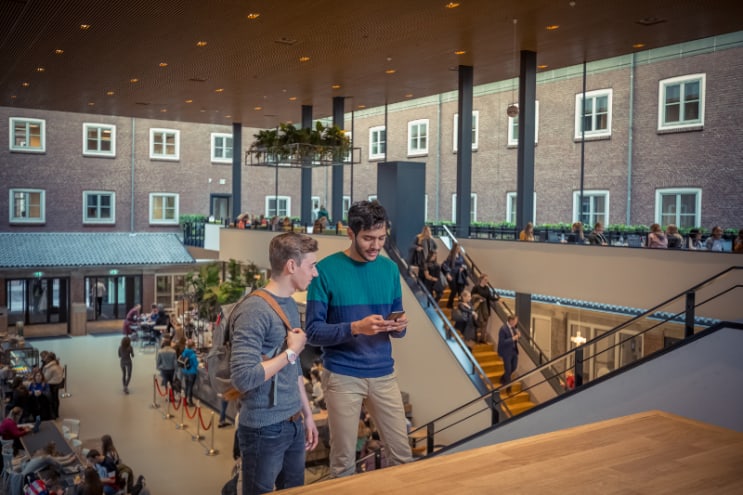 Admission requirements
For this programme, the admission requirements are:
An equivalent of the Dutch diplomas of higher general secondary education (havo) or pre-university level (vwo) is generally required to enrol on a study programme at Breda University of Applied Sciences.
Please, find your level of education in the list of Non-Dutch diplomas compared with the Dutch educational system.
After having received your application, we will inform you if you meet the educational requirements. If there is any doubt, we will have your diploma evaluated by Nuffic (the Netherlands Organization for International Cooperation in Higher Education) for advice.
Test of English as a foreign language
You will also be required to demonstrate sufficient results of one of these tests:
CAE (Cambridge Advanced Certificate) or CPE (Certificate of Proficiency in English)
IELTS test (minimum overall band score of 6.0, and minimum subscore of 6.0 for speaking)
TOEFL test (minimum score of 80 internet-based, and minimum subscore of 20 for speaking)
Exemptions from taking the English test
You do not need to submit English language test results to be allowed to attend an English-language programme if:
you are a Dutch havo or vwo graduate
the language of instruction of the secondary school or university you attended or are attending is English in a native English-speaking country (i.e. one of the following countries: Australia, Canada (Quebec excluded), Ireland, New Zealand, the United Kingdom or the United States of America)
you have obtained a diploma that is included in the list of diplomas compiled by Nuffic and one of your exam subjects was English.
3-year track
If your secondary school diploma is comparable to the Dutch vwo-diploma, you may be eligible for admission into the three-year track.
After your bachelor
Upon completion of this programme, you will know exactly how goods or services can be conveyed from A to B in the best, cheapest, safest and fastest possible way. You can start your career, for example as a logistics analyst, planner, ICT consultant, purchase manager, supply chain manager or project manager.
Last updated Dec 2018
About the School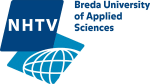 Breda University of Applied Sciences is a medium-sized, government-funded higher education institute. More than 7,000 Dutch and international students from some 100 countries are studying at our insti ... Read More
Breda University of Applied Sciences is a medium-sized, government-funded higher education institute. More than 7,000 Dutch and international students from some 100 countries are studying at our institute.
Read less