Program Description
Our International Business BSc will provide you with the skills and experience to work in international business. You'll graduate 'business ready', as a confident, independent thinker, with the skills to adapt rapidly to change, and detailed knowledge of international business and cross-cultural management.
This degree will give you in-depth knowledge of organisations and their environments, including their relationships to society.
Specialising in international business, you will focus on the ways businesses operate differently in home and overseas markets.
Developing an understanding of areas such as managing people, operations, logistics, marketing and finance, you will also learn about what businesses need to do to operate ethically and effectively in a culturally diverse environment.
In readiness for your future career, you will acquire key attributes employers value, such as commercial acumen, self-reflection and emotional intelligence, alongside skills in research, numeracy, project management and leadership.
You will finish the course confident in your personal values, with the knowledge and experience to solve business problems ethically, and an ongoing passion for personal and professional development.
How you will learn
Our academics have extensive experience of organisations and will support you to connect your learning to the realities of business and management.
Business Readiness and Extended Academic Induction modules will build your future employability throughout your degree, by developing your academic, leadership and management skills.
Your Personal Tutor will support you to map your career development and provide guidance on your learning.
Alongside this, we provide a career mentoring scheme, student-led Business Society and online careers portal.
Content
Year one
Establish an overview of business organisations in a global context and explore key aspects of business such as finance and marketing.
Develop and track your own increasing ability to add value to organisations, through our Business Readiness and Extended Academic Induction modules.
Understand your role in a team, and learn to recognise your personal strengths and weaknesses through self-assessment and reflection.
Practise these skills through team-based scenarios.
Year two
Study modules on global and international business strategy, and international business and emerging markets, developing an extensive knowledge of the international business.
Spend a semester studying abroad, to develop your cross-cultural skills, confidence and connections, and return home more globally-minded.
Year three
Develop your international management skills, studying modules such as International Human Resource Management and Global Marketing.
Demonstrate your individual specialism through a dissertation focusing on an aspect of international business that interests you.
Placement Year
The Roehampton Business School offers all students the option to apply for a one-year paid work placement.
A placement year is a perfect opportunity to implement the 'business readiness' skills you will learn in year one and two, whilst gaining valuable work experience.
If you successfully secure a work placement, you will develop your CV during the year and will be provided with access to the University's support services and regular academic guidance from the Business School.
The opportunity to make connections in your chosen industry will greatly improve your career prospects and equip you with the experience you need to secure a graduate-level job with a higher graduate salary.
The Business School will offer support in applying for placements, however, placement cannot be guaranteed.
Career options
You'll leave well equipped to work in a diverse range of careers, including international trade and banking, operations management, market research, international sales or marketing, and other roles within international companies.
Our careers team is available to support you from the start of your studies until after you graduate. They will help you build your CV, prepare for interviews, and meet and learn from successful graduates working at the top of their careers. You'll also have opportunities to work with our partners across London and beyond, and to attend a Roehampton jobs fair where you can find out about graduate opportunities and meet employers.
Last updated Jan 2020
About the School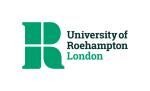 We change lives by helping our students to develop the confidence, knowledge and values they need for a successful and fulfilling life. We produce world-class research that helps us understand the wor ... Read More
We change lives by helping our students to develop the confidence, knowledge and values they need for a successful and fulfilling life. We produce world-class research that helps us understand the world and change it for the better.
Read less