BSc in International Built Environment
Home ›
BSc ›
BSc in International Built Environment
Program Description
Do you want to find out how you can keep your country and cities accessible in the future? Want to map out problems in disadvantaged districts? And would you like to design the ideal residential area of the future? Built Environment is the programme for you.
International Spatial Development
In our globalising and urbanising world, ever greater importance is placed on cities built for human well-being, with attractive living and working environments, traffic accessibility, traffic safety and sustainability. In the study programme International Spatial Development, a differentiation area of Built Environment, you will explore spatial development from an integrated perspective, based on urban planning, urban design and mobility – looking across country borders.
Study programme
This programme will start with a broad basis of knowledge of the built environment. Throughout your course of study, you will have various specialisation opportunities. Various aspects relating to space and mobility will be dealt with: behaviour, design, planning and research. You will learn how to design safe roads, manage urban planning efficiently, influence people towards making clever transport choices and think and design strategically.
You will also learn to plan and design, from the perspective of area development in the broadest sense of the word. You will produce sketches and designs for land use and you will build scale models. In this process, you will take into account a variety of external factors: is everything financially viable; how do stakeholders react; is everything in accordance with relevant laws and regulations?
In design workshops, you will attend classes delivered by specialists from the field who will teach you all about the required design skills. You work on projects together with fellow students. You follow courses and training sessions in small groups. You can find detailed information about planning, courses and projects in the course catalogue of Built Environment.
Year 1
The first year is about exploration and integration. You get familiarised with the comprehensive discipline. The courses and projects are centered around the following themes:
Dutch Design
Sustainable (Urban) Mobility Planning
Smart Cities and Societies
Water Management
Planning for an Uncertain Future: Flexible Use of Space
Energy
Year 2
During the second year you continue the courses and projects of the first year. At the end of year two you can opt for becoming a specialist: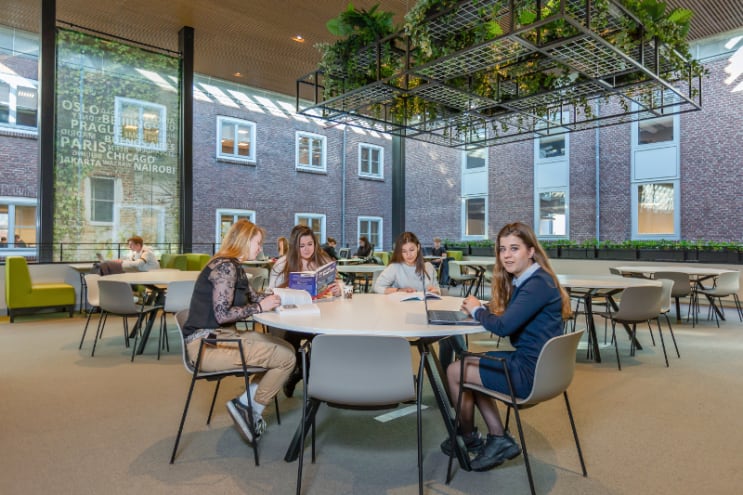 Strategic Designer
In this role, you will focus on integrating strategic design with the process of shaping society. Your objective in this process will be designing future cities.
Projects and courses: urbanism, design, sociology, and drawing and visualisation skills (by using Illustrator and Photoshop).
Urban Planner
This role is all about developing a long-term vision of planning while at the same time allowing scope for all stakeholders to collaborate and accomplish their own ideas. You will optimise and align living, working, mobility and recreational conditions.
Projects and courses: research methods, quality of life, financial control, sustainability and environment, governance and project management.
Sustainable Urban Mobility Manager
The main focus comprises behavioural changes in mobility. Just think of promoting active modes of transport such as walking and cycling. You will optimize the use of public transport and incorporate smart work and mobility solutions into people's daily lives.
Projects and courses: travel behaviour and safety, mobility management and their relation to urban planning and design (including road design).
Year 3
During the third year, you follow a major with in-depth focus on spatial design, technology/engineering, energy and management. You also perform two placements, both lasting for three months. These placements provide you with on-the-job-experience and allow you to learn as you work at a company that matches your interests and ambitions. Your placement can be at an international company in the Netherlands or abroad. Multinationals, consultancy firms or government services are examples of suitable companies.
Year 4
You start your fourth year with a minor. You can choose between: Society and Space, Space and Mobility or Design.
In the second semester of the fourth year, you carry out a 20-week graduation project. As with your placement, the graduation assignment will be at an international company in the Netherlands or abroad.
Examples of possible graduation assignments are:
Researching travel time estimations in traffic jams with the help of GSM signals;
Research into leisure-related traffic in a spatial development;
Designing for better quality of life in spontanious settlements.
During this year you can also opt for the pre-master Strategic Strategic Business Management and Marketing (SBM). Successful completion of this track will give you direct access, after Breda University of Applied Sciences, to various Master of Science programmes in business-related studies in management and marketing at Breda University of Applied Sciences 's partner universities. A few examples are the universities of Maastricht, Tilburg, Brussels (B) and Warwick (UK). This pre-master's programme also links up directly to the academic master in Bachelor of Science Leisure Studies of Breda University of Applied Sciences. In this way, it will be possible for you to earn an academic master's degree within five years' time or, after having completed a three-year track, even within four years' time.
Study load
Average hours of study are 32 hours per week. How many hours a week you actually spend studying depends greatly on the person and differs per week. The last weeks of a block and the exam weeks are relatively busy.
Admission requirements
In addition to the legally established admission requirements, we ask for a number of qualities that can help you to become a successful game designer.
You need to be:
Creative
A problem solver
Entrepreneurial
Team-work oriented
A multi-modal communicator
In love with making games (not only with playing them!)
For this programme, the admission requirements are:
An equivalent of the Dutch diplomas of higher general secondary education (havo) or pre-university level (vwo) is generally required to enrol on a study programme at Breda University of Applied Sciences.
Please, find your level of education in the list of Non-Dutch diplomas compared with the Dutch educational system.
After having received your application, we will inform you if you meet the educational requirements. If there is any doubt, we will have your diploma evaluated by Nuffic (the Netherlands Organization for International Cooperation in Higher Education) for advice.
Test of English as a foreign language
You will also be required to demonstrate sufficient results of one of these tests:
CAE (Cambridge Advanced Certificate) or CPE (Certificate of Proficiency in English)
IELTS test (minimum overall band score of 6.0, and minimum subscore of 6.0 for speaking)
TOEFL test (minimum score of 80 internet-based, and minimum subscore of 20 for speaking)
Exemptions from taking the English test
You do not need to submit English language test results to be allowed to attend an English-language programme if:
you are a Dutch havo or vwo graduate
the language of instruction of the secondary school or university you attended or are attending is English in a native English-speaking country (i.e. one of the following countries: Australia, Canada (Quebec excluded), Ireland, New Zealand, the United Kingdom or the United States of America)
you have obtained a diploma that is included in the list of diplomas compiled by Nuffic and one of your exam subjects was English.
3-year track
If your secondary school diploma is comparable to the Dutch vwo-diploma, you may be eligible for admission into the three-year track.
After your bachelor
This programme prepares you for a career in the creation and optimisation of international living environments and in the design, functions and accessibility of areas or locations. You will be trained to become a professional capable of operating in the international market. You will be working as a Strategic Designer, Urban Planner and Manager of Sustainable (Urban) Mobility at (inter)national companies.
Last updated Dec 2018
About the School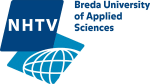 Breda University of Applied Sciences is a medium-sized, government-funded higher education institute. More than 7,000 Dutch and international students from some 100 countries are studying at our insti ... Read More
Breda University of Applied Sciences is a medium-sized, government-funded higher education institute. More than 7,000 Dutch and international students from some 100 countries are studying at our institute.
Read less