BSc in Integrated Engineering
Home ›
BSc ›
BSc in Integrated Engineering
Read more about this program on the institution's website
Program Description
In today's technological society, engineers need to know their way around a field spanning from high-tech materials to unmanned aerial vehicles. We need increasingly more engineers whose knowledge is not limited to a single narrow subject, who can tie their knowledge and skills to IT, business and process management, product development, design and the digitalization of production. All of that and much more is taught in Integrated Engineering!
Curriculum
TalTech's curriculum of Integrated Engineering unites different engineering subjects to satisfy the increasing need for engineers with versatile skills and knowledge who can solve the complicated problems of today's industry. Therefore, your studies will include programming, Computer-Aided Design (CAD), Robotics and Digital Manufacturing.
The curriculum is in English, preparing the students for continued studies in the Master's degree curricula in the field of technology and IT. With the Erasmus+ program, you will have the opportunity to study abroad for a semester. You will also expand your sphere of influence by studying together with international students and Erasmus+ exchange students.
Primary courses
Digital Manufacturing
You will understand the role of VR/AR in services development during this course. Additionally, you will go through the entire simulation process from the planning of manufacturing and generating ideas to a prototype, involving monitoring of manufacturing by Industrial Internet of Things (IIoT) technologies. Furthermore, you can use VR/AR for controlling robots from distance and design user interface for smart-glass applications.
Robotics
You will look deep into the inner workings of robots: which components they consist of, how to control, program and teach them.
Industrial Design Basic
Upon successful completion of this course, you will understand the role of design in product development. You will go through the entire creative design process from the discovery of a problem and generating ideas to a prototype.
Why this programme?
Connecting different fields, such as IT, business and process management, design and product development, mechatronics and the digitalisation of production can only be studied at TalTech in Estonia (and in the entire Baltic region). We have the best opportunities and high-quality laboratories for this: laboratories for 3D printing, mechatronics, wood, metal, electronics, logistics, mobile services and media, virtual and augmented reality, etc.
As a student, you can join the TalTech Mektory Satellite programme team, the TalTech Robotics Club or the student formula team FS Team Tallinn to put what you have learned into practice and try out new and exciting ideas.
Future Career
Most engineers work in international teams. You may find a job as a product developer who creates new products, machines, systems, and services. Product and design managers are needed in companies that create their own products or product families or operate in product development. As a production manager or engineer, you must know the construction, uses and technological capabilities of different technical systems, such as robots, production lines, etc. Increasingly more specialists with strong IT skills as software developers or product owners are needed to take products and production further to an online platform.
Students say
I definitely would recommend TalTech. The courses are quite practical and they have all sorts of scholarships to motivate you. If you are hardworking enough, you will end up being paid to study here and I love it…. I like Mathematics because I have kind of always been a maths guy. I will add that the maths tutors are quite available and direct. I also like the Programming due to the interactive nature of classes and the approachability of tutors…Entrepreneurship would be my new favourite and that´s because I have kind of a knack for business for a few years now and the way a seed could just grow into something so feasible is invigorating.
Samuel Dare Awoseyin
Admission
Students for TalTech international study programmes are admitted based on the admission threshold. Online interview will be conducted only to candidates who have passed the online test. An applicant who receives a minimum of 5 points for a motivation letter and online interview is admitted.
Program-specific requirements
Secondary school diploma or equivalent
In order to qualify for the studies at Tallinn University of Technology, an applicant has to have at least 60% of the highest possible CGPA.
Motivation Letter
Please include the following:
Why are you interested in Engineering?
Why did you choose Estonia and TalTech University for your future studies?
What are the reasons for you to choose a study program of Integrated Engineering (IE)?
Do you work or study? For how long have you been working and in which field? Have you completed some other BSc programme? How many years have passed from your last training course in college, secondary school, or university?
Name the programming languages and/or software packages you know well and are able to use.
Describe your previous experience and competencies related to Engineering and/or Information Technology — e.g. your works and projects, skills you have mastered at training courses or by yourself, online courses you have passed, projects you have participated in, etc.
Describe your language skills.
Describe your international experience — have you studied or worked abroad, or have you travelled to other countries?
List your achievements in study fields, e.g. participating in contests in Programming, Mathematics and Physics.
Write about your interests and social activities.
NB! It is important to properly cite and reference any sources used in your motivation letter (quotations, publications, ideas, etc. that are not your own). Neglecting the rules of referencing and citation is considered plagiarism and will result in the disqualification of your application.
Positive scale: 5-10 points to qualify for the test and interview
Online test
Moodle online multiple-choice test is to evaluate candidate's secondary school mathematics, physics, chemistry and information technology knowledge.
You have 30 minutes to complete the test. It is required to collect at least 6 points out of 10 to be invited to the online interview.
Online interview
Only candidates who have passed the Moodle test will be invited to the interview.
During the interview, the following aspects will be evaluated: motivation; interests; achievements; skills and knowledge (math, physics, chemistry, information technology; English); international studying/working experience.
Last updated Apr 2020
About the School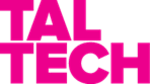 A vision of today's society is innovative, entrepreneurial, technologically advanced, and open to the world, and this is what Tallinn Unversity of Technology (TalTech) is applying for through internat ... Read More
A vision of today's society is innovative, entrepreneurial, technologically advanced, and open to the world, and this is what Tallinn Unversity of Technology (TalTech) is applying for through internationally high-level studies and research.
Read less