Program Description
Industrial Engineering (previous name: Manufacturing Systems Engineering) deals with the planning, design, and implementation of complex systems. In developing and working with technologically and socio-economically complex systems, an Industrial Engineer faces the challenge of bringing together human, physical, and financial resources along with knowledge and information in an optimal fashion. Graduates of the Industrial Engineering program can look forward to challenging and gratifying job opportunities in both manufacturing companies and the service industry as well as industrial or management consulting business. The program is designed to train professionals who can effectively participate in, and become an active member of, multi-functional teams.
The Industrial Engineering curriculum is built upon essential engineering functions that involve planning, coordination, and control with a systems approach point of view. The curriculum prepares students to become problem solvers and change agents while they are also enabled to improve their entrepreneurial skills. To this end, a solid foundation in mathematics, in the physical, biological, and engineering sciences, and in management science and behavioral science is targeted. In addition to broadening their knowledge, the curriculum also aims to provide a balanced background in soft technologies and hard technologies. Interaction with other disciplines is emphasized; students are strongly encouraged to take courses from other disciplines and participate in multidisciplinary project teams as it improves their skills of communicating with other disciplines so as to enable them to function in complex scientific and technologically challenging environments throughout their careers.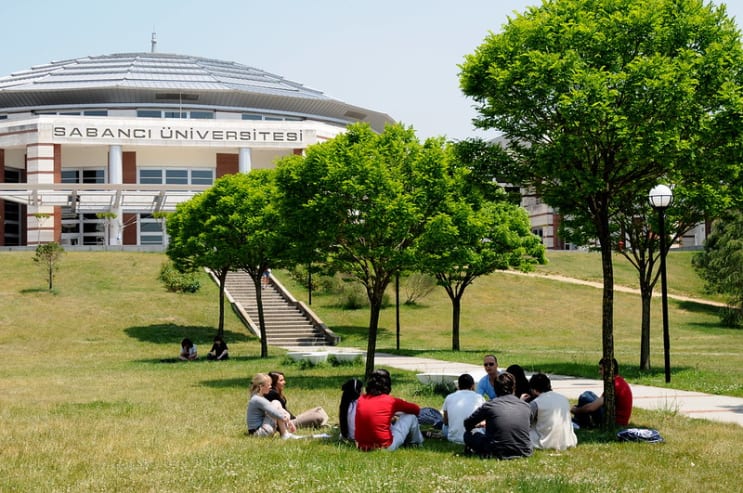 Program Educational Objectives
Sabancı University, Industrial Engineering graduates;
Work at engineering, operation, and management positions of national and international companies in areas related to design, control, and management of production and service systems and demonstrate their leadership and interdisciplinary skills in these positions;
Enroll in positions at leading academic and research institutions that have completed master and Ph.D. programs of respected universities by conducting original research in related disciplines or in an interdisciplinary manner;
Leverage their entrepreneurial skills and establish start-up companies, which are founded upon state-of-the-art technology and respond to the needs of the society and industry, either individually or with partners, and develop their businesses and become leaders;
With the foundations, knowledge, vision, motivation, and experience they acquire from their undergraduate education.
IE Program Outcomes
Common Outcomes of Our Undergraduate Programs at SU:
Understand the world, their country, their society, as well as themselves and have awareness of ethical problems, social rights, values, and responsibility to the self and to others.
Understand different disciplines from natural and social sciences to mathematics and art, and develop interdisciplinary approaches in thinking and practice.
Think critically, follow innovations and developments in science and technology, demonstrate personal and organizational entrepreneurship, and engage in life-long learning in various subjects.
Communicate effectively in Turkish and English by oral, written, graphical, and technological means.
Take individual and team responsibility, function effectively and respectively as an individual and a member or a leader of a team, and have the skills to work effectively in multi-disciplinary teams.
Common Outcomes of Our Undergraduate Programs at FENS:
Possess sufficient knowledge of mathematics, science, and program-specific engineering topics; use theoretical and applied knowledge of these areas in complex engineering problems.
Identify, define, formulate, and solve complex engineering problems; choose and apply suitable analysis and modeling methods for this purpose.
Develop, choose, and use modern techniques and tools that are needed for analysis and solution of complex problems faced in engineering applications; possess knowledge of standards used in engineering applications; use information technologies effectively.
Ability to design a complex system, process, instrument, or a product under realistic constraints and conditions, with the goal of fulfilling specified needs; apply modern design techniques for this purpose.
Design and conduct experiments, collect data, analyze, and interpret the results to investigate complex engineering problems or program-specific research areas.
Knowledge of business practices such as project management, risk management, and change management; awareness on innovation; knowledge of sustainable development.
Knowledge of the impact of engineering solutions in a global, economic, environmental, health, and societal context; knowledge of contemporary issues; awareness on legal outcomes of engineering solutions; understanding of professional and ethical responsibility.
Industrial Engineering Undergraduate Program Specific Outcomes:
Formulate and analyze problems in complex manufacturing and service systems by comprehending and applying the basic tools of industrial engineering such as modeling and optimization, stochastics, statistics.
Design and develop appropriate analytical solution strategies for problems in integrated production and service systems involving human capital, materials, information, equipment, and energy.
Implement solution strategies on a computer platform for decision-support purposes by employing effective computational and experimental tools.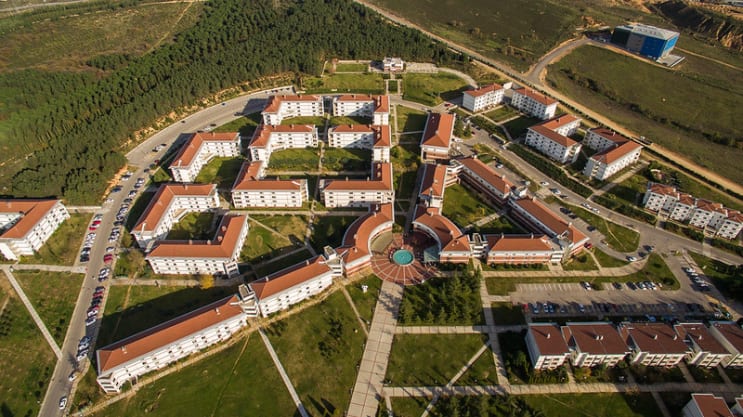 Education System
At SU, students have the chance to choose their majors after their first or second academic year. This allows students to decide what program to study at university with greater understanding about higher education and about their own academic and career interests and talents.
Medium of Instruction and Language Proficiency
The medium of instruction at Sabancı University is English. All undergraduates are required to take the Sabancı University English Language Assessment Exam (ELAE). Students who pass this exam begin their undergraduate programs while those who do not meet the standards of English language proficiency enroll into School of Languages. School of Languages is the English prep school where students learn English for one semester or one year depending on their English proficiency level.
The students who can certify that they have passed one of the national and/or international foreign language examinations at a level determined by the university are entitled to begin undergraduate programs. Please visit our website to learn more about accepted exams and scores for prep school exemption: https://www.sabanciuniv.edu/en/faculties-programs-exemption-exams
Admissions
International Students may directly apply to undergraduate programs offered at Sabancı University. Students who are in the last year of high school or graduated from a school equivalent to Turkish high schools may apply to undergraduate programs at Sabancı University.
Before online application
You will be asked to upload the following documents, so you need to have scanned versions of each of these ready for upload. Completed applications are reviewed on a continuous basis and you will be informed via e-mail.
Application Dates
All documents regarding the application must be submitted with the online application form. It is required to submit an online application between the dates stated below.
First Day of Application Period: January 2, 2020
Last Day for Applications: July 30, 2020 (Online application form will be closed at 16:00 with Turkish time)
Required Documents for Application
Online Application Form.
The copy of the exam/diploma result(s) accepted by the University (Sabanci University SAT Code: 7100). Please see the list of accepted exam(s)/Diploma(s) and minimum requirements, here.
If available, the copy of High School Diploma (if in another language rather than Turkish or English, a notarized translation should also be submitted).
An official transcript, showing all courses and grades taken in the entire high school education, signed and stamped by the high school authority. (It is required to upload official transcript in the online application form).
If taken before, a copy of the language proficiency exam scores accepted by Sabancı University. (Not mandatory)
If available, 1 academic letter of recommendation and Statement of Purpose (Not mandatory)
Scholarship Opportunities for International Students
International students have the opportunity to gain admission scholarshipat Sabancı University. Every international candidate who applies to SU is evaluated for a scholarship automatically when they fullfill the application requirements.
Scholarships are merit-based. International students have the chance to win different tier tuition-waiver scholarships such as: 100%, 75%, 50%, 25% scholarships. There is also a limited number of dormitory scholarships available at a room for four people.
International Student Applications for Undergraduate Programs
Applications for undergraduate programs are now open. You can reach the application form here.
Follow Us on Social Media
Last updated May 2020
About the School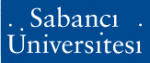 With science, technology, and social structures advancing day by day, the world needs more qualified individuals who possess the knowledge and skills required to pursue a career anywhere in the world. ... Read More
With science, technology, and social structures advancing day by day, the world needs more qualified individuals who possess the knowledge and skills required to pursue a career anywhere in the world. Aware of this pressing issue, in 1994 the Sabancı Group decided to establish a "world university" led by the Sabancı Foundation. The seeds of Sabancı University, the Sabancı Group's most comprehensive social responsibility project in the field of education, were sown in the summer of 1995, at a search conference. Right now, Sabancı University is the highest ranked Turkish university in THE World University rankings and only one of the two Turkish universities that rank in the top 500. Sabancı Holding is a strategic portfolio company that focuses on creating value add with the Group's ecosystem and prioritizes a high-performance culture. Sabancı Group companies currently operate in 12 countries. Sabancı Group has 70 companies and 60.000 employees. These enterprises collectively have also contributed significantly to the development of Turkey's economy. Sabancı Holding's own shares, as well as the shares of its 11 subsidiaries, are listed on Borsa Istanbul (BIST) and constitute 8.1% of total market capitalization of Turkish equity market.
Read less