BSc in Geography and Regional Planning
Home ›
BSc ›
BSc in Geography and Regional Planning
Program Description
College of Arts and Social Sciences
The Department of Economics and Development Studies was one of the departments created in 1999 at the inception of Igbinedion University Okada.
The curriculum for the department was prepared through the combined efforts of eminent professors in Economics engaged as consultants and pioneer staff of the department.
Since 1999 the curriculum has been implemented to achieve the goal of graduating sound Economists with Bachelor of Science degree in Economics and Development Studies in line with the philosophy and objectives of establishing the Department.
The basic aim of the Department is to provide sound empirical and theoretical training that will enable students to understand, analyze and interpret the spatial patterns of human activities and natural processes operating on the earth's surface. The impact of these processes on both the human and natural environment and policy option to tackle them at national and international levels represents a core part of the curriculum.
The undergraduate courses of the Department are structured to lay a strong foundation in all the major branches of Geography and Regional Planning. Students are trained also in the applied aspects of the subject to equip them for a wide range of professions that are open to Geographers and regional planners in Nigeria, including Urban and Regional Planning, Environmental Management , Climatology, Geomorphology, Rural Geography, Geographic Information System (GIS),Population Geography, Transportation Geography, Political Geography , Population Projects and challenging work in industry and government/parastatals. Training is also given to the students in the philosophy and techniques of the subject to equip them for further specialization at the post-graduate levels.
Admission Requirements
UME (Four-Year Degree Programme)

Five ordinary level credit passes which must include English, Mathematics, Geography, and any other two subjects at not more than two sittings.

DIRECT ENTRY (Three-Year Degree Programme)

NCE with at least a merit pass in Geography and any other subject. A merit pass in the NCE General English is acceptable as fulfilling the English Language requirement for direct entry only; plus credit pass at least two relevant subjects at ''O'' Level including mathematics.
At least five credit passes in the General Certificate of Education or its equivalent of which at least two shall be at the advanced level or five
Credit passes of which at least three shall be at the Advanced level provide that such are not counted at both levels of the examinations. The 'A' level subject must include Geography and any subject (s), while the 'O' level subjects must include English Language and mathematics.
Degree Programme and Requirements
In order to obtain a Bachelor of Science (B. Sc. Degree in Geography and Regional Planning), a student in the fourth year programme is required to complete a minimum of 170 units of courses as prescribed by the department, while those on the three-year programme are to complete a minimum of 140 units. To graduate, all compulsory and required courses in the department must be passed. This is in addition to completing and passing courses in general Studies and approved elective course from the following department: Agriculture, Business Administration, Botany, Chemistry, Computer Science, Economics, Administration, Sociology, and Anthropology.
Course Credit and Grading System
The University operates a Course Credit System. This is a system in which subject areas are broken down into examinable units called courses. Students thus earn credits if they pass the course(s).
A credit Unit itself is a specific number of hours of Student teacher contact per semester. There are specified minimum and maximum numbers of credits you are supposed to take during the semester and session.
The system itself evolved, in part from the criticism that it is not fair to teach or train a person for three or four years only to come and examine him in three or four hours in order to determine whether he knows or not what he has been taught. Hence a good proportion of the marks are allocated to continuous assessment, and in some case, it is not possible to pass a course without performing well in the continuous assessment. With the passage of time and as the system is practiced, you will understand it better.
There is, however, a term used by the system with which you should get acquainted with the onset. This term is PROBATION. If at the end of the Semester or Session your Grade Point Average ( G.P.A) is less than 1.00 then you will be placed on probation. If at the end of this probation period, your G.P.A is still less than 1.00 then the Department and or the University may reluctantly but firmly send you away. Grade point ( G.P.) itself is derived from the actual raw scores in a given course obtained by a student.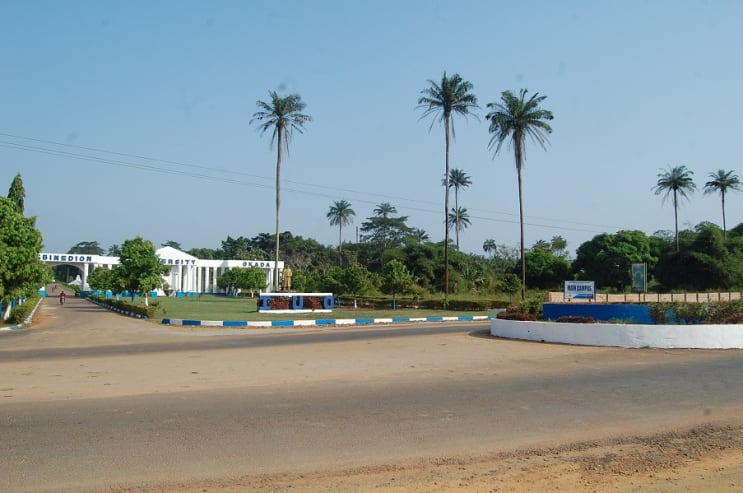 Last updated Feb 2018
About the School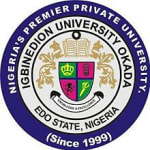 The University commenced its academic programmes in the 1999/2000 session in five Colleges namely, Arts and Social Sciences, Business and Management Studies, Health Sciences, Law and Natural and Appli ... Read More
The University commenced its academic programmes in the 1999/2000 session in five Colleges namely, Arts and Social Sciences, Business and Management Studies, Health Sciences, Law and Natural and Applied Sciences.
Read less