Read more about this program on the institution's website
Program Description
Observe. Understand. Discover.
Grounded in environmental science, we seek to observe the world, understand it, and discover with creative data analysis. Our students define the future.
In the age of big data, data is power. Learn how to use this power, to help protect and extend the planet's natural resources and improve the lives of people everywhere. Choose the Bachelor of Environmental Data Science (BEDS) to combine academic rigor with applications to observe and analyze our land, water, air and biosphere. Lead our society into this new data era with a solid understanding of the environmental processes and answer questions that have never been asked before.
The program is currently being approved; there may be slight changes in the study plan, tuition fees, etc.!
Key Facts
Study form: full-time form of study
Type of study: Bachelor study program
Standard length of study: 3 years
Language of study: English
Awarded title: Bc (Bachelor - internationally recognized BSc. equivalent)
Tuition fee: 10 000 CZK (approx. 400 EUR/year)
Admission deadline: see programme webpage (typically end of January first round, mid March second round, later admission could also be possible)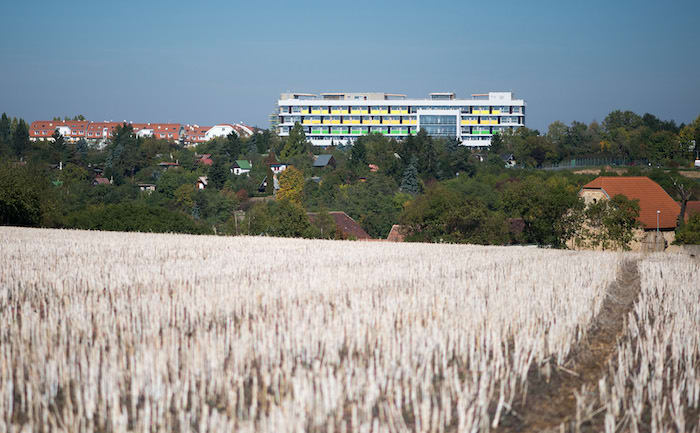 Program details
Data science is the main driver for innovation in the coming years. In geosciences, there has been an explosion of data collected from various sources. Sensors, satellites and computer simulations offer the opportunity to explore our planet in unprecedented detail. Smart agriculture, virtual remote sensing labs and early warning systems for natural hazards are just a few examples of the growing number of environmental applications that capitalize on our data wealth.
Working shoulder to shoulder with our faculty you will
explore the Earth system in a virtual travel across space and time, starting from the early days of our planet and peeking into a future full of uncertainties
learn how the natural world works and how our actions affect it in scales ranging from nano to global
enhance your abilities in problem-solving, collaborative design, project management, and creative thinking
master the skills to analyze large volumes of data and discover patterns that help us anticipate current and future environmental challenges
The department's intellectual focus is the discovery in pursuit to understand the world and improve the infrastructures that are crucial to sustainably support our civilization. Emphasizing the use of quantitative approaches, BEDS features multiple vibrant poles of research activity focusing on hydroclimatic variability, geospatial patterns and ecological diversity. Our scientific studies tackle global challenges, pursue fundamental questions, and challenge the status quo. We develop and apply pioneering approaches that range from basic scientific principles to complex engineering design, aiming at four strategic challenge areas:
Hydrology: studying the movement, availability, and quality of water and their extremes in a changing climate.
Ecology: a fundamental understanding of life processes and their interactions in various environments.
Geographical Information Systems: covering all the ingredients necessary for coherent spatial analysis and the visualization of the dominant processes.
Programming: developing all the vital digital structures for efficient manipulation, storage and handling of big data objects.
Educating our students is our core mission. They come ready to learn, combining their natural curiosity with analytical precision and using their playful imagination to analyze both local and world-wide problems. CULS students are world-travelers, researchers, athletes, and more. Our faculty and staff are dedicated to educating our students, revealing a culture of learning by doing, such that they are best equipped to serve the society as professionals, scholars, academic leaders and entrepreneurs. Our students are our inspiration.
Study plan
The study plan consists of common subjects (first 3 semesters) and chosen specialization (next 2 semesters). The last semester is dedicated mostly for preparation of bachelor thesis.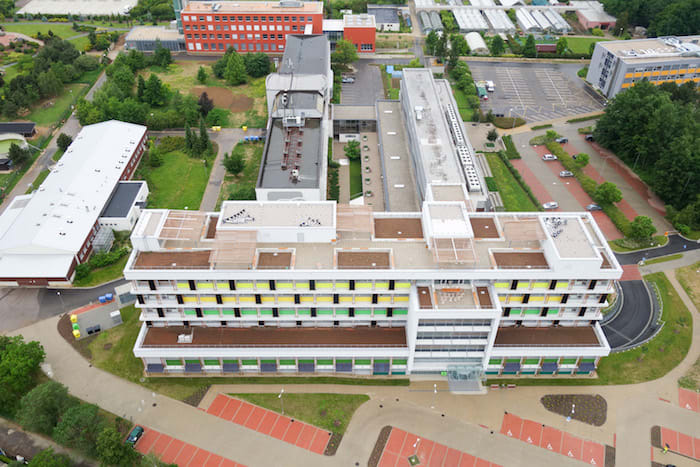 Last updated Jan 2020
About the School

The Faculty of Environmental Sciences was established on 1 July 2007 on the basis of the consent of the Accreditation Commission of the Ministry of Education, Youth and Sports (20 June 2007), and the ... Read More
The Faculty of Environmental Sciences was established on 1 July 2007 on the basis of the consent of the Accreditation Commission of the Ministry of Education, Youth and Sports (20 June 2007), and the approval of the CULS Academic Senate (26 June 2007).
Read less