BSc in Electrical & Electronics Engineering
Home ›
BSc ›
BSc in Electrical & Electronics Engineering
Program Description
BSc in Electrical & Electronics Engineering
Atilim University Electrical & Electronics Engineering Department was founded with the aim of graduating qualified engineers and to carry forward the society upon contributing to the advancement of knowledge.
The curriculum has been designed to meet national and international needs and focuses on communications, signal processing and embedded systems areas. Topics such as high voltage, electrical machinery and power distribution are treated in the curriculum as well.
Atilim E.E. Department is renowned with the advanced facilities and devices present in its laboratories. The capabilities or our laboratories extend form "RF vector network measurements" to "High speed logic analysis" and "High frequency time domain measurements".
Programme Objectives
The Electrical & Electronics Engineering Department has the following objectives:
1. To teach students the basic concepts of engineering profession
2. To familiarize students with the basic concepts of electrical and electronics engineering
3. To graduate engineers capable of solving complex engineering problems
4. To develop engineers who are aware of their responsibilities and who are prone to intra-disciplinary and multi-disciplinary teamwork as well as individual works
5. To graduate engineers who are open to new ideas, who can adopt life-long learning, and who have enhanced capabilities in creativity and innovative applications
Programme Competencies
Our students are expected to acquire the following abilities:

1. An ability to apply knowledge of mathematics (including discrete mathematics, random processes, differential equations, linear algebra and complex variables), theoretical and experimental knowledge of science and of Electrical-Electronics Engineering in modeling and solving of engineering problems
2. An ability to identify, formulate, and solve complex engineering problems, ability to choose and apply appropriate models and analysis methods for this
3. An ability to use the techniques, skills, and modern engineering tools necessary for engineering practice, ability to use information technologies effectively
4. An ability to design and conduct experiments, as well as to analyze and interpret data for engineering problems
5. An ability to function on multi-disciplinary teams, and ability of individual working
6. An ability to communicate effectively in Turkish, knowledge of, at least, one foreign language
7. Skills in project management, risk management and time management, recognition of international standards and methodologies, ability to think innovatively and find non-traditional approaches, awareness of sustainable development

Last updated Feb 2018
About the School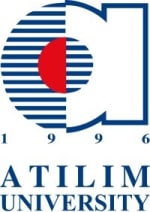 Atilim University was founded by the Atilim Foundation on 15 July 1997 to serve as a Foundation University in the capacity of a legal entity pursuant to provisions of Law no. 2547 concerning the Foun ... Read More
Atilim University was founded by the Atilim Foundation on 15 July 1997 to serve as a Foundation University in the capacity of a legal entity pursuant to provisions of Law no. 2547 concerning the Foundation of Higher Education Institutes. Atılım's goal is to develop individuals with the capability of attaining and putting to use the universal information required in the age of technology;- individuals who are knowledgeable and experienced in their respective fields, able to work as members of a team, and are not afraid of competition. In addition, they will operate in close relationship with the international community while being able to protect and preserve artistic, cultural and historical values; be sensitive towards environmental issues while being dynamic, inquisitive and aware of their country's problems. Atılım University is located on 250 acres of land in İncek one of the most recent and fastest developing residential areas of Ankara, 20 km from the City Centre and 7 km from the motorway. The campus contains faculty buildings, laboratories, conference halls, basketball and volleyball fields, a gymnasium, tennis courts, a condition hall, a swimming pool, recreation areas where outdoor activities are also carried out, cafeterias and restaurants. By spending your university days at ATILIM University you will get: ◦The opportunity to have your university education in a foreign language ◦The physical and systematic infrastructure required for the synthesis of the three basic facts, namely "education", "research" and "culture", which form the "university" concept ◦Education Programs at international standards (e.g. ABET 2000) ◦Competent academic team ◦The opportunity to have lectures in small classes and thus more active involvement in the learning process, ◦Modern laboratories equipped with the latest technology ◦The opportunity to communicate with faculty members on a one-to-one basis and have a real education and discussion atmosphere supported by a variety of social activities,
Read less