BSc in Earth and Environmental Sciences
Home ›
BSc ›
BSc in Earth and Environmental Sciences
Program Description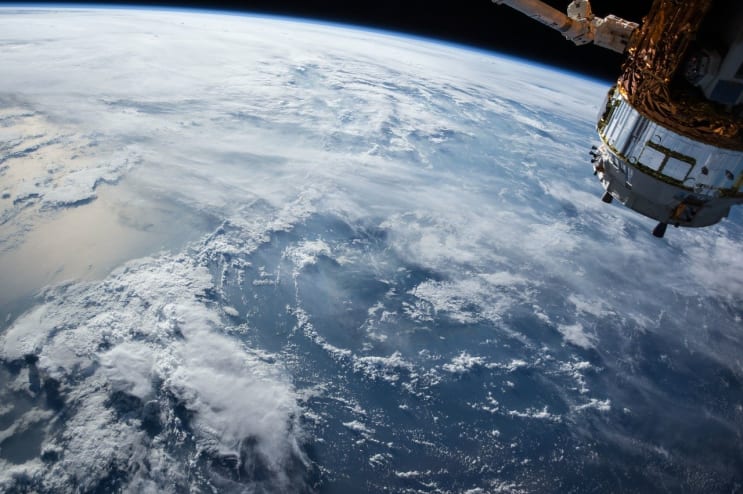 The E.E.S. program is based on a solid foundation in chemistry, mathematics, and physics, and combines traditional geoscience disciplines such as geology, oceanography and environmental science using key methodological tools and concepts from geochemistry, geophysics, geodata analysis, and data management. The modular curriculum allows for an excellent integration of optional complementary courses from the social sciences, for example, economics and management, and from the life sciences, for example, biochemistry, cell biology, and microbiology.
The E.E.S. program imparts the knowledge and the skills that allow our graduates to address topical challenges and key research questions including the sustainable and responsible exploration of natural resources, the short- and long-term evolution of the Earth's climate and oceans, the scientific processing and analysis of large volumes of digital Earth data and pressing anthropogenic challenges to the natural environment. The E.E.S. program is ideally suited for proactive and engaged students who are passionate about planet Earth and our natural environment, its dynamics, and the impact of human activities, who enjoy working outdoors, and who wish to contribute to finding solutions to pressing real-world problems.
Career Perspectives
The Earth and Environmental Sciences program provides a gateway to a wide range of different career paths that reflect the diversity of Earth and Environmental Sciences. Career prospects are excellent, as there is an increasing demand for graduates with a science-based background in Earth and Environmental Sciences, especially with skill-sets that include practical field and lab work, numerical and analytical skills coupled with sound knowledge in geochemistry, geology, oceanography, geophysics and/or data sciences. An understanding and appreciation of the inherently interdisciplinary nature of the Earth and Environmental sciences are also greatly valued by both academia and industry.
Graduates of the Earth and Environmental Sciences program at Jacobs University can choose from a broad range of careers in academia and in industry, for example in the exploration and management of natural resources such as freshwater, fossil fuels and minerals on land and in the oceans, or in research at universities and various State-, NGO- or privately-funded research facilities. Possible careers also include high-school and college teaching, environmental consulting, protection and management, work in science journalism and publishing, or in the geo- and eco-tourism industry. Since positions in industry and academia often require an MSc degree, the modules and courses in the Earth and Environmental Sciences program also aim to prepare students for further studies at graduate schools.
Excursion to Helgoland 2018
E.E.S. Bachelor and BCCB Ph.D. students had the chance to go on a research vessel around Helgoland island in the North Sea to participate in a real-life research experience on a fully equipped research boat owned and operated by the Alfred-Wegener-Institute. The students could work with scientists and learn how challenging and exciting science work can be.
The excursion combines teaching and research to students already during their BA studies.
Key Facts
Program Start Date 2021: last week of August (orientation week), the first week of September (classes)
Tuition: € 20,000 per academic year + € 8,000 living expenses
Scholarships: All applicants are considered for merit-based scholarships of up to € 15,000 per year.
Application Deadlines 2021: June 1 (global) and July 25 (for applicants who do not need a visa)
Duration: 3 years full-time
Financing Options: Each admitted candidate will receive an individual financial package.
5 Reasons
5 reasons why you should study Earth and Environmental Sciences at Jacobs University
Dedicate yourself to the most pressing challenges of our time: Saving the environment, understanding climate change, dealing with big earth data, sustaining water, and mineral resources;
Interdisciplinary courses to broaden your horizon;
Pack your bags and gain hands-on research experience through lab courses and excursions;
Further sharpen your profile and interest by choosing a minor;
Connect with Alumni to expand your professional network.
Rankings
T.H.E. Young University Ranking 2019: In the category "Geography, Environmental, Earth & Marine Science" Jacobs University ranked #7 in teaching within 351 universities worldwide.
C.H.E. Rankings 2018: 2018 the Jacobs Geoscience program was top-ranked in the C.H.E. Rankings - for the 4th time! C.H.E. is the most detailed university ranking in the German-speaking region. It not only takes into account facts on the range of courses but also questions students themselves
Last updated Sep 2020
About the School

A private, English-speaking campus university in Germany with the highest standards in research and teaching following an interdisciplinary concept. With the aim to strengthen people and markets with ... Read More
A private, English-speaking campus university in Germany with the highest standards in research and teaching following an interdisciplinary concept. With the aim to strengthen people and markets with innovative solutions and advanced training programs.
Read less