Program Description
BSc in Department of International Trade and Logistics
Even if the International Trade and International Logistics are understood as two separate disciplines, they are substantially interdependent, supplementary and in a sense indispensable study areas for each other.

Today in parallel with the progress in communication and information technologies, a large number of goods and services in all sectors are in circulation on the face of the globe.

Therefore rising foreign trade volumes, interaction between markets and both country and firm-based competition keeps transforming the traditional trade perception, also makes the logistics discipline which cannot be evaluated solely "transportation" with the fact that it provides product/service/labor/information resources between the point of origin and the point of consumption prior to efficiency and optimization. In other words, on the track of the evolution of the world economy tending to globalize and/or regionalize with the 21st century, the concept of internationalization in both firm and industry scale adds a new dimension to trade and makes logistics function vital.

Thus, the international flow of goods, services, and investment has become integrated and buoyant since trade and logistics have been the locomotives of modern economies. In a nutshell, anyone who is willing to specialize in international trade practices shall have the know-how about logistics. Hence, the advantage of our students to be trained in both International Trade and Logistics is obvious. And this is why our Department sets its understanding of education in a flexible and progressive frame just like the disciplines it entreaties which refuse single-minded approaches.
Mission

The primary mission of International Trade and Logistics Department is to widen education and research with practical studies and to deepen the knowledge in disciplines of international trade and logistics which one is within the other. Concordantly, our Department merges the notion and the implementation in the fields of international trade and logistics by taking a multi-focus approach in education strategy.
Vision

In International Trade and Logistics Department, we have been aiming to train our students as to satisfy the need of the sector and form a high qualified workforce which is sufficient for national and international arena, equipped with broad vision and core competence in her/his field with the efficiency to communicate in a foreign language and the capability to analyze/synthesize the sector by providing both national and international internship and research programs enabled with the cooperation between our Department and the private sector.


Last updated Feb 2018
About the School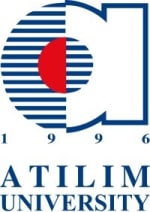 Atilim University was founded by the Atilim Foundation on 15 July 1997 to serve as a Foundation University in the capacity of a legal entity pursuant to provisions of Law no. 2547 concerning the Foun ... Read More
Atilim University was founded by the Atilim Foundation on 15 July 1997 to serve as a Foundation University in the capacity of a legal entity pursuant to provisions of Law no. 2547 concerning the Foundation of Higher Education Institutes. Atılım's goal is to develop individuals with the capability of attaining and putting to use the universal information required in the age of technology;- individuals who are knowledgeable and experienced in their respective fields, able to work as members of a team, and are not afraid of competition. In addition, they will operate in close relationship with the international community while being able to protect and preserve artistic, cultural and historical values; be sensitive towards environmental issues while being dynamic, inquisitive and aware of their country's problems. Atılım University is located on 250 acres of land in İncek one of the most recent and fastest developing residential areas of Ankara, 20 km from the City Centre and 7 km from the motorway. The campus contains faculty buildings, laboratories, conference halls, basketball and volleyball fields, a gymnasium, tennis courts, a condition hall, a swimming pool, recreation areas where outdoor activities are also carried out, cafeterias and restaurants. By spending your university days at ATILIM University you will get: ◦The opportunity to have your university education in a foreign language ◦The physical and systematic infrastructure required for the synthesis of the three basic facts, namely "education", "research" and "culture", which form the "university" concept ◦Education Programs at international standards (e.g. ABET 2000) ◦Competent academic team ◦The opportunity to have lectures in small classes and thus more active involvement in the learning process, ◦Modern laboratories equipped with the latest technology ◦The opportunity to communicate with faculty members on a one-to-one basis and have a real education and discussion atmosphere supported by a variety of social activities,
Read less