BSc in Creative Media and Game Technologies
Home ›
BSc ›
BSc in Creative Media and Game Technologies
Program Description
Is it your dream to work in the game industry? In our game programme, one of the best in the world, you learn how to make interesting, attractive and, above all, playable games.
Whether you want to be the best game play programmer, an award winning character artist or a Triple-A title winning producer, your path to success starts at International Game Architecture and Design in Breda.
Study overview
In this programme, you will be trained in creative, technological, and commercial skills. Game careers require you to have both a broad knowledge of game development and deep skills in your chosen area of expertise, such as 3D visual arts, high-end video game development, animation, audio, gameplay, level design, production, or programming.
Role based learning
The educational structure of this programme is Role Based Learning (RBL) and is based on Project Based Learning (PBL). This is a teaching method in which students gain knowledge and skills in their chosen role by working for an extended period of time to investigate and respond to a complex question, problem, or challenge. The focus is on facilitating students to become self-driven learners that can analyse a problem and use all the resources around them to find solutions.
During your four years of study, you will work in a simulated game development studio on different game projects. The majority of your time will be spent working on projects either individually or in groups, and attending workshops.
The first year consists of three blocks of basic skills that build towards tightly defined projects to enhance your knowledge, all supported by lectures and seminars.
Year 2
Year 2 consists of four blocks. You spend two blocks further developing your basic skills in your chosen role. In the other two blocks, you work in small multidisciplinary teams building game projects, supported by lectures and seminars.
Year 3
This year you specialise in your chosen role either working in a multidisciplinary team on a year-long game project or in a smaller specialist team supporting the game project.
Year 4
In the graduation year you work on two projects that may include:
a portfolio project individually or in a group (always assessed individually);
working at a company (with a project deliverable);
developing a business plan and designing a product (to start your own company, supported by our entrepreneurship start-up specialists);
taking part in a one-semester exchange programme at our partner universities.
We encourage our students to go abroad during their study. In year 4, students participate in projects at companies around the world.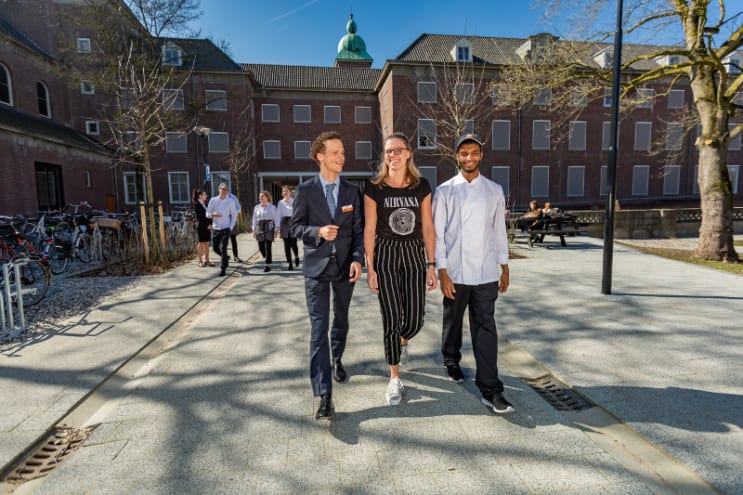 Study load
International Game Architecture and Design is a varied, challenging programme:
You will be working in teams for many hours per week – it is definitely a full-time course of study.
You will be backed up by industry knowledge and theory;
You build a portfolio, and then step straight into games industry studios or start your own company.
We have high standards. We are looking for people who:
Understand the roles that they are asking to study;
Are engaged with the games industry from a developer's viewpoint, not only as a player;
Are already showing their determination by starting to learn in their own time.
Admission requirements
In addition to the legally established admission requirements, we ask for a number of qualities that can help you to become a successful game designer.
You need to be:
Creative
A problem solver
Entrepreneurial
Team-work oriented
A multi-modal communicator
In love with making games (not only with playing them!)
For this programme, the admission requirements are:
An equivalent of the Dutch diplomas of higher general secondary education (havo) or pre-university level (vwo) is generally required to enrol on a study programme at Breda University of Applied Sciences.
Please, find your level of education in the list of Non-Dutch diplomas compared with the Dutch educational system.
After having received your application, we will inform you if you meet the educational requirements. If there is any doubt, we will have your diploma evaluated by Nuffic (the Netherlands Organization for International Cooperation in Higher Education) for advice.
Test of English as a foreign language
You will also be required to demonstrate sufficient results of one of these tests:
CAE (Cambridge Advanced Certificate) or CPE (Certificate of Proficiency in English)
IELTS test (minimum overall band score of 6.0, and minimum subscore of 6.0 for speaking)
TOEFL test (minimum score of 80 internet-based, and minimum subscore of 20 for speaking)
Exemptions from taking the English test
You do not need to submit English language test results to be allowed to attend an English-language programme if:
you are a Dutch havo or vwo graduate
the language of instruction of the secondary school or university you attended or are attending is English in a native English-speaking country (i.e. one of the following countries: Australia, Canada (Quebec excluded), Ireland, New Zealand, the United Kingdom or the United States of America)
you have obtained a diploma that is included in the list of diplomas compiled by Nuffic and one of your exam subjects was English.
3-year track
If your secondary school diploma is comparable to the Dutch vwo-diploma, you may be eligible for admission into the three-year track.
After your bachelor
As a graduate, you will be equipped to enter a variety of programmer, design and visual artist related careers. In addition to the regular positions within the (console-based) games industry, there are opportunities in the field of film special effects (VFX), web-based games and mobile games development.
Last updated Dec 2018
About the School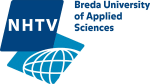 Breda University of Applied Sciences is a medium-sized, government-funded higher education institute. More than 7,000 Dutch and international students from some 100 countries are studying at our insti ... Read More
Breda University of Applied Sciences is a medium-sized, government-funded higher education institute. More than 7,000 Dutch and international students from some 100 countries are studying at our institute.
Read less