Program Description
Our BSc Computer Science is a dynamic and varied programme covering all the key areas, from cybersecurity and GDPR to machine learning, algorithm design and programming, that you will need to graduate with the knowledge, skills and practical experience ready to start your career as an IT professional.
You will learn key programming skills across languages and platforms so you will have the fluency to work on any software development problem. You will be exposed to computational and algorithmic thinking and will learn how to provide data solutions and security systems. Through problem-based lab learning, you will develop software applications to the home, Internet, corporate, and many other fields. You will deliver solutions to people's problems, be they personal, social, or industrial.
You will learn about constructing software and working with data, understanding the technological and societal requirements of IT systems. Software is developed for people by people and this is reflected in the way you will learn. The programme has been constructed to give you the experience of IT work culture while you study, focusing on collaborative working practices in technology and using team-based project management software, such as Scrum and Kanban, that allows people to work together to deliver software for people. By studying in this way, you will learn what makes a responsible IT practitioner in legal, social, ethical and professional contexts.
The programme has been designed for students who want to work in the evolving modern technology world. You will be taught by experts at the forefront of research with experience in the industry, ensuring you are provided with the latest knowledge and skills in this fast-moving sector.
Content
Year One
Learn programming concepts, recipes and algorithm development and examine data representation, code operation and secure coding.
Explore the human-computer interaction and usability, incorporating psychology and statistical understanding of user studies, and social and ethical concerns of computer interface design, such as accessibility and how people experience IT.
Year Two
Take modules such as Artificial Intelligence and Algorithms, where you will learn how algorithm design works and be introduced to innovative concepts around the algorithmic impact on energy consumption, and discover the social and ethical implications of AI, including considerations of automation.
Option to take a one-year work placement at the end of your second year
Year Three
Work on a final-year project and explore a topic of your choice
Take modules such as Cyber Security where you will examine the lifecycles, legal frameworks, and tools of the computer security professional, including legal, social and ethical concerns of computer security such as hacking and its ethical standpoint.
Other modules include Data Visualisation, which teaches the art and science of descriptive statistics, including static charts and interactive visuals and Data Engineering, where you will develop data delivery pipelines, consider the requirements of domain experts and the legal, social and ethical aspects of data pipeline techniques.
Modules
Year One
Programming I
Programming II
Computer Architecture
Mathematics for Computer Science
User Experience
Databases
Year Two
Programming III
Operating Systems
Algorithms
Software Engineering
Data Science
Artificial Intelligence
At the end of Year 2, you can undertake an optional one-year work placement.
Year Three
Final Year Project
Machine Learning
Data Visualisation
Cyber Security
Data Engineering
Careers
Graduates can go into any IT career, from government and public sector to fashion retailers and media. Roles include software engineer, software developer, data scientist, cybersecurity analyst, DevOps engineer, and artificial intelligence and automated operations engineer.
Last updated Jan 2020
About the School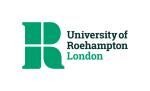 We change lives by helping our students to develop the confidence, knowledge and values they need for a successful and fulfilling life. We produce world-class research that helps us understand the wor ... Read More
We change lives by helping our students to develop the confidence, knowledge and values they need for a successful and fulfilling life. We produce world-class research that helps us understand the world and change it for the better.
Read less