Read more about this program on the institution's website
Program Description
The objective is to train Computer Scientists with a professional knowledge-based on solid theoretical background knowledge. They have the skills to take part in software development, in developing information systems and system management in various areas. Computer Scientists often acts as mediators between the customers of information systems and the producers. In this way, the job of a Computer Scientist synthesizes the constructive activity of engineers with the general problem-solving attitude of mathematicians while participating in teams of large-scale projects.
The program provides students with a broad education in Computer Science and Software Engineering in combination with specialized work in computer and information processing techniques, programming languages, data structures, information retrieval, operating systems, compiler design, etc. Students learn the theory as well as the methodologies and techniques in the development and implementation of computer systems. The more practical programming courses are aided by several courses in pure and applied mathematics and theoretical computer science courses throughout the curriculum.
Strength of program
The high standard of training is guaranteed by highly qualified academic staff. Teaching is supported by modern infrastructure and well-equipped computer labs (artificial intelligence, databases, and robotics). The library of the Faculty contains several thousand volumes. The students of higher years and Ph.D. students help the first year students in a mentor system to overcome their first challenges at the university.
In addition to the high level of theoretical training, the Faculty's relationship with the business community, the joint research, and development projects offer up-to-date practical knowledge and experience to the students. The Faculty has concluded bilateral agreements with numerous universities in the world, which allows students to study one or two semesters or participate in research projects at a partner institution.
Extracurricular undergraduate research activities of the students are supported and supervised by leading scientists of the Faculty. These students present their findings at a conference organized by the Faculty every year.
Workshops are also organized with international partners.
Career opportunities
Computer Scientists are welcome in every sector of informatics. Jobs are offered by large international computer companies, outstanding Hungarian firms, banks, large enterprises, state institutions, software development companies, research institutes and universities where they may be engaged in the preparation of integrated data processing systems, electronic trade transactions and electronic money transfers, solving telecommunication problems (networks, programming mobile phones), performing image recognition, computer-aided design, image processing or preparing multimedia applications.
Job examples
Computer programmer
Software engineer
Web developer
Admission requirements
Entry requirements
Applicants are required to have sufficiently good grades in their secondary school finishing documents, especially from Mathematics. An intermediate level of English knowledge is also required.
Language requirements
A minimum level of language proficiency (oral) (A1-C2): B1

A minimum level of language proficiency (written) (A1-C2): B1
Documents to submit with the application
Online application form
Record of the final two years in secondary school
Secondary school certificate
CV
Motivation letter
Copy of the main pages of the passport (needs to be valid)
Passport photo
Medical certificate
Language certificate (if available)
Application procedure
The application starts on the online application system . Students need to register in the system, fill in the online application form, upload the required documents and follow the instructions during the application process.
Applicants are required to transfer the admission fees (application fee: 80 EUR, registration fee: 60 EUR) only in case of admission, together with the tuition fee in the amount of 3000 EUR until the end of the first month of their first educational term (September intake: 30 September, February intake: 28 February).
Applications are only accepted being submitted through the online application system.
Last updated Nov 2020
About the School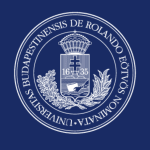 Eötvös Loránd University (ELTE) - in terms of student and staff number, quality of education and research, and its international relations - is a prestigious institution of public higher education in ... Read More
Eötvös Loránd University (ELTE) - in terms of student and staff number, quality of education and research, and its international relations - is a prestigious institution of public higher education in Hungary, operating continuously since its inception in 1635. As a top-ranked research university in Hungary, it is the most popular higher education institution among applicants as well as alma mater of five Nobel laureates and leading figures in technology, public policy, and culture in Hungary.
Read less