Program Description
What is Chemical Engineering?
Chemical engineering is a bridge connecting chemistry (chemical reactions in a test tube) to the real world outside the laboratory. Chemistry engineers find methods for increasing the laboratory scale of processes up to an industrial scale. For this purpose, based on knowledge of physical, chemical and biological phenomena, they apply engineering principles to invent, design, develop and implement processes, manage and operate processes, design and improve products. Chemical engineering is, first of all, knowledge of processes and appliances in industrial systems, ability to design and supervise the operation of industrial systems.
What does such an engineer do, what does their job look like?
Chemical engineer primarily deals with the design of processes which involves: developing new processes, designing the equipment and systems for processes, controlling or improving the process. Engineers, graduates of Chemical Engineering deal with physical and chemical changes (such as chemical and biochemical reactions, momentum, heat and mass transfer processes) on different scales, i.e. on the molecular level (how molecules react), on the process level (as changes occur in the apparatus), on the system level (which way processes can be related to each other) and on the global level (logistics, management, environment).
Where can a graduate work?
Chemical Engineering makes it possible to make attractive professional careers in the country and abroad. Engineers specialized in Chemical and Process Engineering can easily find employment in small and large companies with a wide range of activities. Process Engineer is still one of the best-paid professions in the world. Our graduates are specialists needed in the chemical and refining industry, natural gas treatment, rubber, food and pharmaceutical, energy and heating industries, municipal and sewage treatment plants, process equipment construction, design offices, consulting companies, environmental control services, safety, industrial hygiene units, in laboratories and research institutes. Graduates, who do not want to work in the industry can easily find employment in other sectors because, at the university, they acquired skills on how to solve modern engineering problems. They have skills in engineering analysis and management. A chemical engineer can draw up technical documentation and has the appropriate qualifications to participate and has the appropriate qualifications to participate in research and development projects focused on the needs of the industry.
What does the wide range of scientific research look like?
What projects do students work on?
Classes in Chemical Engineering are conducted by competent and qualified staff. Students have access to the latest simulation and process optimizing software and modern, well-equipped laboratories. The high quality of education is confirmed by the qualification of Chemical Engineering in the Shanghai ranking. The high quality of teaching coincides with the research carried out by the scientific and teaching staff. During their studies, students have the opportunity to cooperate with scientists within their research projects financed from external sources. As part of these projects, students can pursue their scientific interest as well as obtain direct contact with academic teachers.
What skills will students acquire during their studies?
By studying Chemical and Process Engineering you will gain a wide range of skills. You will acquire universal technical knowledge in chemistry, physics, mathematics, biochemistry, mechanics, material engineering and computer science. You will learn the basics of economics, management, safety, and environmental protection. You will get the ability to apply the latest achievements in the field of computer-aided processes design. A student of Chemical Engineering will acquire knowledge in various fields, e.g. science, technology, information technology, economics, management, entrepreneurship, security, health, and the environment. You will acquire the ability to design apparatus and processes (e.g. manufacture of chemicals and pharmaceuticals, processing of polymers and food products, energy generation, processing of oil and gas, environmental protection), products (e.g.: chemicals, polymers, consumer products, food products, pharmaceuticals) as well as production apparatus and systems.
Enrollment Principles
The enrolment in the studies at the West Pomeranian University of Technology, Szczecin is held from May until July for studies, starting from the winter semester.
Candidates for the first-degree studies are qualified on the basis of the presented secondary school-leaving certificate.
Enrolment in studies consists of several stages:
Registration in the online registration platform.
Initial verification of supporting documents to confirm previous education.
Submission of a set of required documents.
Confirmation of the results of the qualification.
Online registration
The Online Registration Platform (ISR) is the first and necessary element of enrolment in higher education studies. Each candidate is required to register with the ISR in accordance with the schedule published for a given enrolment.
In the ISR, candidates fill in the information on:
Personal data.
School documents (secondary school leaving certificates, degrees, etc.) along with the grades being supplemented.
Language requirements
For the programs taught in English, the candidate must present a document, confirming their knowledge of English at a minimum level of B2.
Foreign documents about education.
Foreign school leaving/degree certificates shall be properly legalized or provided with an apostille.
Last updated Jul 2019
About the School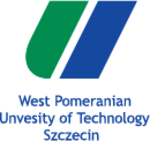 The West Pomeranian University of Technology, Szczecin is a university linking the long-term tradition of the University of Agriculture in Szczecin and Szczecin University of Technology. Its education ... Read More
The West Pomeranian University of Technology, Szczecin is a university linking the long-term tradition of the University of Agriculture in Szczecin and Szczecin University of Technology. Its educational offer and location make it an attractive place of study for ambitious young people ready to invest in their career and willing to build an innovative, knowledge-based society in the future.
Read less