BSc in Business and Economics
Home ›
BSc ›
BSc in Business and Economics
Read more about this program on the institution's website
Program Description

© Raimo Rudi Rumpler
WU Bachelor's Day
If you are interested in studying at WU Vienna and would like to get more information on this program, you are invited to have a look at the online event WU Bachelor's Day which took place on November 3, 2020. You still have the opportunity to watch the recorded online sessions and read the chats. Please find more information here: wu.at/bachelorsday.
About the BBE Program
The WU Bachelor's Program in Business and Economics (BBE) will enable you to comprehend the complex interrelations of global business and economics. You will learn to assess how global trends and developments such as digitalization affect business and economics around the world.
Get the bigger picture of business and economics
You're interested in global business trends and economic challenges? The BBE offers a comprehensive, international education in business and economics with a strong analytical focus.
Study in an international environment
The BBE program attracts students from all over the world. Hone your communication, teamwork, and other interpersonal skills in an international environment and study with peers from around the world and prepare yourself for an international career.
Follow your interests
After you have learned the fundamentals of the fields of business, economics, and law, the program allows you to choose from a vast array of specializations. Create your own profile by customizing your program to reflect your interests.
5 reasons to study BBE
International program
Global perspective
Strong community
Variety of specializations
Multi-disciplinary approach
Solid Basics
In the BBE bachelor's program, you will learn about current global challenges in business and economics and how organizations can deal with them. Our multidisciplinary approach will give you a broad and holistic view of issues in modern business and economics. You will deal with key business concepts, legal aspects, financial & data analyses, as well as economic models and contextual subjects. This will give you a solid foundation for individual specializations and electives.
Making Responsible Contributions to Business and Society
WU's goal is to prepare its students to take on important positions of responsibility in business and society. To qualify for such key positions, the BBE program encourages you to develop your personal skills and abilities. This includes managing individual and group projects, reflecting on your activities in a professional context, and honing your communication skills.
Within the scope of the curriculum, you will deepen your expertise and broaden your horizon through learning from researchers in the field and discussing and working together with your peers in an international classroom.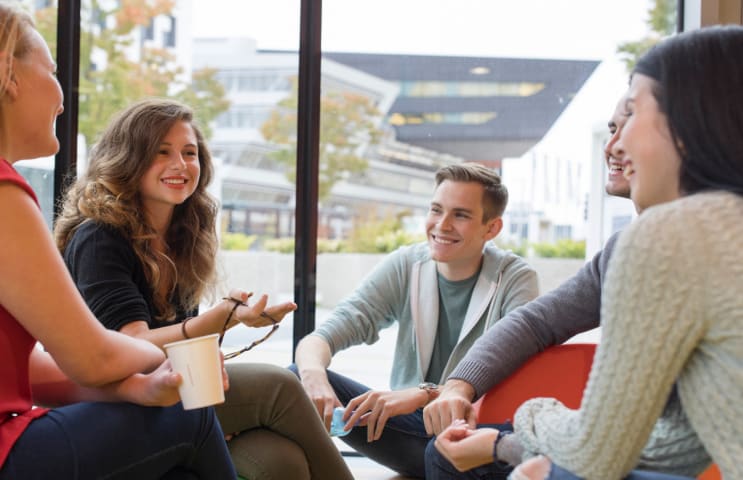 © Raimo Rudi Rumpler
Prospects for Graduates
The Bachelor's Program in Business and Economics prepares you for a career in various fascinating fields requiring capable all-rounders. In addition to starting out in your professional career, you also have the option of continuing your academic education with a master's program in Austria or abroad.
Starting your Professional Career
The Bachelor's Program in Business and Economics provides graduates with a well-founded academic qualification in business administration and economic sciences. Graduates are well suited for a variety of positions in private business, the public sector, and nonprofit organizations. The wide selection of specialization options allows you to acquire advanced expertise according to their individual qualification goals.
WU graduates are in high demand in the job market. On average, WU graduates require only seven applications and two job interviews before landing a position after completing their bachelor's program. HR managers prefer WU graduates because of the excellent education they have received.
Program Structure
The program begins with an introductory phase, followed by the core courses, in which you will learn foundations and contextual knowledge of business administration and economics. In the 3rd phase of your studies, you can further specialize and refine your profile.
Introductory Phase
Core courses
Specializations and Electives
At a Glance
Duration: 6 semesters
Credits: 180 ECTS credits
Academic degree: Bachelor of Science (WU), abbreviated as BSc (WU)
Specializations and Electives
After establishing a solid knowledge base, the program allows you to choose from a wide selection of specializations. This flexible approach allows you to focus on the subjects and disciplines you would like to know more about.
Specializations (40 ECTS Credits)
In this phase, you can focus on your individual interests and have the opportunity to become familiar with a number of different topics. You will be putting together your own curriculum and choosing your specializations from a wide variety of fields in business administration, economics, law, and socioeconomics.
For example, you can choose to focus on strategic thinking and the important role that data plays in the world of business and government. Too many bad decisions are made because of a lack of understanding of basic incentives and proper analysis of data. To learn how to apply your knowledge to properly analyze data, draw conclusions and make evidence-based decisions.
Maybe you are fascinated by the role that communication plays in international business. Economic globalization and rapid developments have meant that nowadays many organizations operate on an international scale, or interact with consumers, clients and/or partner organizations in other countries. Learn how to communicate with stakeholders who may have a variety of language and cultural backgrounds.
Or maybe your passion is for the challenges faced by multinational organizations: How do companies transfer knowledge between international organizations? What characterizes regional corporate strategies? Which issues are important when dealing with international teams? WU helps you follow your interests, wherever they lie.
Free Electives and Internship (26 ECTS Credits)
Widen your horizons with an individualized portfolio of free electives. Free electives can be any course that requires an examination offered by any recognized university in Austria or abroad. You'd like to put your knowledge into practice? Then go for an internship in an organization or company of your choice. This will give you the opportunity to put your theoretical skills to the test.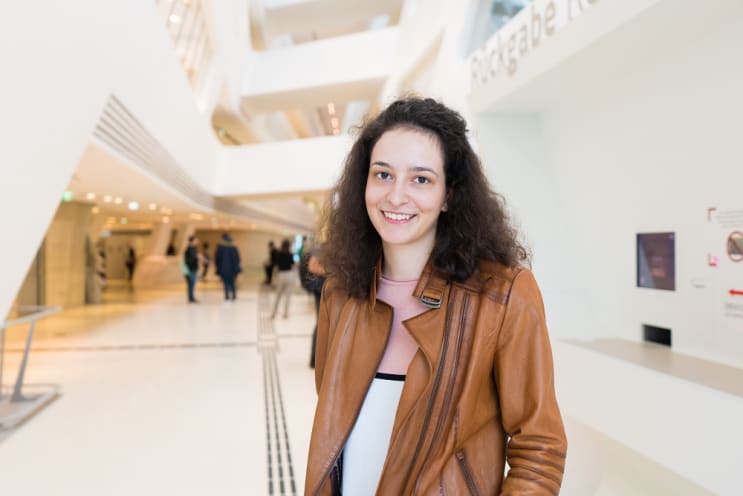 © Raimo Rudi Rumpler
International Experience
Studying at a university is learning for life. This is especially true in completely new surroundings. Broaden your horizons with an exchange semester abroad or by attending an International Summer University program.
Exchange Semester
Every second WU graduate has gained international experience during their studies. The network of partner universities to choose from spans the globe. You're interested in spending an exchange semester in Paris or London? Or maybe you'd like to experience something completely new in South America? You've always wondered what it's like to study in the USA, or how the business and economics program in Bangkok is structured? WU can help you plan and organize your semester abroad.
International Summer University Programs
You can't or don't want to be away from Vienna for such a long period of time? International Summer University (ISU) programs give WU students a great opportunity to attend short, internationally oriented academic programs abroad. During the program, you can spend several weeks in countries like Russia, Vietnam, or China taking courses, going on field trips, and attending other events together with fellow students from around the world.
Double Degree Program
Are you interested in spending an entire year studying in Australia? In cooperation with the Queensland University of Technology in Brisbane, selected BBE students will have the opportunity to do just that. You will not only earn a second academic degree in only one extra year, but you will also experience Australia's culture and wildlife.
Application and Admission
The next application period will start in March 2021. Dates and deadlines of next year's selection procedure will be published at the beginning of 2021.
Please find further information on the website.
The World at WU
You can profit from international exchange on Campus WU, as well. WU is home to students from over 100 different countries. Get to know incoming exchange students from around the world or chat with International Summer University students about what it's like to study and live where they're from. You will make international friendships that will last a lifetime.
WU Supports International Exchange
WU offers numerous financial aid options for international study, including mobility grants for exchange semesters, internships in Europe, and International Summer University programs. Our service units are available to provide information and advice.
© Raimo Rudi Rumpler
Tuition Fees
You can find all relevant information on the tuition fees here.
Last updated Aug 2020
About the School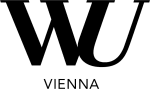 WU is a renowned public university of business and economics in Vienna, Austria. WU has an international outlook and is actively working to live up to its social responsibility as an educational insti ... Read More
WU is a renowned public university of business and economics in Vienna, Austria. WU has an international outlook and is actively working to live up to its social responsibility as an educational institution for the leaders of tomorrow.
Read less