BSc in Artificial Intelligence
Home ›
BSc ›
BSc in Artificial Intelligence
Program Description
Artificial Intelligence (AI) is oriented towards development and application of computational technologies that are inspired by the way people learn, reason, and make decisions. Since the field's inception sixty years ago, it has experienced different trends with an unpredictable rate of progress. Nowadays, AI research and technologies pervade our lives, having greatly influenced domains such as transportation, entertainment, home and service robotics, education, security, and healthcare. This is mainly due to the deluge of data and a remarkable success of the data-driven paradigm, which has displaced the traditional paradigms of AI.
Poznan University of Technology offers a B.Sc. Programme in Artificial Intelligence, which is pioneering in Poland. The seven- semester programme has been launched as a response to a growing demand for highly specialized AI experts on both Polish and international markets. The curriculum aims at providing graduates with an in-depth knowledge of computer sciences and mathematics needed for practical AI applications as well as an up-to-date knowledge of the latest AI trends. The classes are taught in English and delivered by the world-recognized scientists whose research in AI has been appreciated with the prestigious awards by international societies, journals, and conferences.
From the first semesters, the students get to know the elementary approaches of artificial intelligence, machine learning, and data analysis. The final two years are fully devoted to the hot areas of AI research. These include: big data and natural language processing, deep and reinforcement learning, computer vision, decision analysis and operational research, evolutionary computation, collaborative systems, Internet of things, and robotics. Apart from the knowledge of fundamental methods, the students gain interdisciplinary skills needed for building intelligent systems that can effectively collaborate with people as well as for applying these tools in different business sectors and domains oriented to consumers or society. The graduates are ready to work as computer programmers, data analysts, or machine learning engineers, and have sufficient knowledge to launch their own AI startups.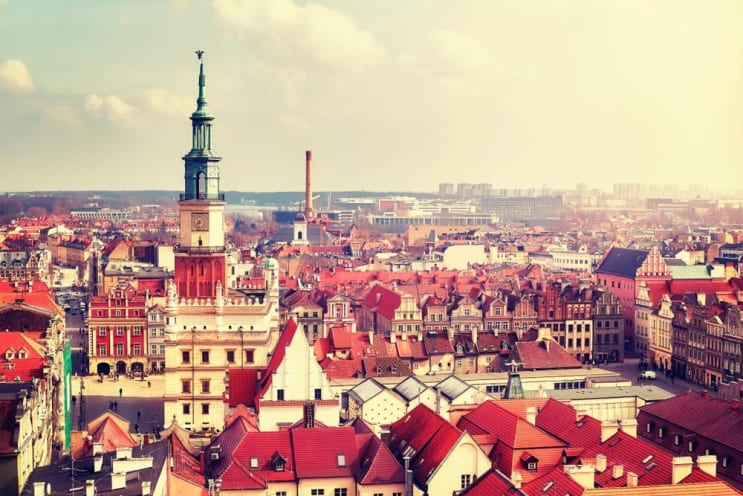 Course Summary
1st Semester
Introduction to mathematics for computer science Calculus I
Introduction to artificial intelligence
Discrete mathematics
Introduction to programming
Introduction to computing
Artificial life with cognitive sciences
English
2nd Semester
Linear algebra
Introduction to probability
Calculus II
Computer architecture with low-level programming
Algorithms and data structures
Operating systems with concurrency programming
English
3rd Semester
Statistics
Elective 1: Information theory / Data compression methods
Object programming
Database systems
Artificial intelligence
Elective 2: Combinatorial optimization / Discrete optimization
English
Career resources
4th Semester
Software engineering
Computer networks
Machine learning
Elective 3: Elements of convex optimization / Optimization methods for data analysis
Data mining
Elective 4: Data visualization / Graphics
Robotics I
English
5th Semester
Deep learning
Internet applications
Elective 5: Operational research/ Industrial engineering
Information retrieval
Innovative entrepreneurship
Elective 6: Problem classes I: data analysis / artificial intelligence
Elective 7: Computer vision / Signal processing
6th Semester
Natural language processing
Elective 8: Decision analysis / Decision support
Elective 9: Big data and distributed processing / Theory and practice of processing big data
Elective 10: Reinforcement learning and multi-agent systems / Computational intelligence
Robotics II
Elective 11: Problem classes II: machine learning / artificial intelligence
Ethics and research
Methodology of writing scientific thesis
Vocational internship (4 weeks)
7th Semester
Cybersecurity
Elective 12: Semantic web and social networks / Man-machine interaction / Declarative programming and expert systems
Elective 13: AI and games / Evolutionary computation
Elective 14: Internet of things / Spiking neural networks
Seminar
Preparation for scientific research
Diploma thesis preparation
Bachelor's capstone project
Key Information
University: Poznan University of Technology Poznan, Poland
Degree to be obtained: Baster of Science, Engineering
Programme website: https://www.put.poznan.pl/en
Contact: International Relations Office Pl. M. Skłodowskiej-Curie 5 60-965 Poznan, Poland
Phone: +48 61 665 3544
Fax: +48 61 665 3956
E-mail: study@put.poznan.pl
Language of instruction: English
ECTS points: 210
Duration: 3.5 years (7 semesters)
Programme begins: 01.10.2020
Programme ends: end of February
Deadline for applications: 13.08.2020
Education requirements:

English language – level B2 (Common European Framework)

Secondary school certificate which entitles its holder to apply to higher education institutions

Full list of the required documents is available at https://www.put.poznan.pl/en
Mode of instruction: Lectures, classes, laboratory classes, projects, internships
Last updated Feb 2020
About the School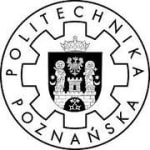 Poznan University of Technology is the best technical university in the Wielkopolskie voivodeship in western Poland. Poznan University of Technology arose from Higher School of Machine Construction, ... Read More
Poznan University of Technology is the best technical university in the Wielkopolskie voivodeship in western Poland. Poznan University of Technology arose from Higher School of Machine Construction, which was founded in 1919. PUT boasts nearly a century of experience in educating highly qualified engineers and researchers in many areas.
Read less