BSc in Applied Geosciences
Home ›
BSc ›
BSc in Applied Geosciences
Program Description
BSc in Applied Geosciences
Exploration, tapping, and evaluation of natural resources and deposits, geological risks assessment, geotechnical projecting of building projects.
Do you love working in the field, in the lab, and at the computer? Then register for Applied Geosciences at the University of Leoben – a degree program which combines natural sciences and engineering in a unique way.
The field of activity for applied geoscientists is very comprehensive. It includes the exploration and tapping of natural resources and deposits, the property evaluation of mineral materials, groundwater exploration and protection, prediction of geologically induced risks, contaminated sites exploration and remediation, geotechnical projecting and supervision of building projects and consultancy services.
Graduates are active in leading positions as geoengineers in a very broad professional spectrum in the field of research and development, implementation, and management.
Program Description

Undergraduate program: 7 semesters, degree: Bachelor (= BSc)
Fundamentals in natural sciences, engineering and business administration; geosciences in general (geology, mineralogy, petrology, geochemistry); geoscientific working methods (field work, microscopy; geoinformatics), applied geophysics; resource geology; environmental geology; petroleum geology; technical geology.
Specialization in three elective fields: Raw Materials and Environment Geology, Applied Geophysics and Petroleum Geology, Petroleum Geophysics.
The undergraduate program concentrates on education in geosciences in general, with a focus on the applied subjects.
Equipment

Coarse and fine separation (sawing, quarrying, grinding, separating, dissolving); microscopy (transmitted and incident light); electron microprobe; X-ray diffractometer; fluid inclusion lab (micro-thermometry, Raman-spectroscopy; hydrothermal lab); analysis in the field of inorganic and organic chemistry (atomic absorption spectroscopy, ion chromatography, crush-leach-analysis, gas chromatography-mass-spectrometry, pyrolysis equipment); ground gas analysis; GIS lab, modelling software, equipment and software for seismism, petrophysics, borehole measuring, geoelectrics and (palaeo-) magnetism.
Typical fields of activity

Exploration and exploitation of mineral deposits (ores, coal, industrial minerals, building raw materials); assessment of raw material deposits; sustainable utilization and processing of mineral resources to high-quality products; resource management; assessment of geological risks; exploration and exploitation of petroleum and natural gas reservoirs; gas storage, application of geophysical methods in geoengineering and environmental protection.
Typical branches of industry

Raw material industry; petroleum and gas industry and their service companies; material development; consulting engineers, public service, research institutions.
Last updated Feb 2018
About the School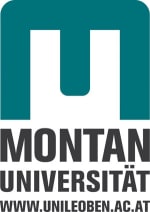 The history of the Montanuniversitaet Leoben is marked by a continuous development of the academic range of studies.
The history of the Montanuniversitaet Leoben is marked by a continuous development of the academic range of studies.
Read less