Program Description
Our Accounting BSc provides strong preparation for a rewarding career in accounting, opening the door to work with business, public and third-sector organisations.
While developing your accounting knowledge and skills, you will develop yourself personally, become confident in your own values, apply your knowledge to solve problems, and ultimately learn to add value to any organisation.
Across the three years, you will undertake specialist ACCA-accredited accounting modules, which means when you graduate, you will be exempt from nine of the ACCA professional exams if you choose to work towards your full professional qualification.
The degree is also accredited by the Chartered Institute of Management Accountants (CIMA), so you just need to take six CIMA exams to complete your CIMA qualification.
Our accounting degree is strongly focused on developing you as a 'business ready' graduate. You'll become highly employable and capable, with the knowledge and skills required by employers and professional accounting bodies.
You will learn to identify and solve complex accounting problems and apply the skills and techniques you acquire to a range of business scenarios. We will support you to develop the self-confidence and resilience to be able to professionally challenge the status quo and effectively present realistic alternatives.
You will build relevant personal skills to support your professional development, and graduate in a strong position to secure accounting jobs in a wide range of sectors.
How you will learn
Your tutors have extensive experience across many accounting contexts and will demonstrate how your learning connects to, and impacts on, the real world.
Business Readiness and Extended Academic Induction modules will build your future employability throughout your degree, by developing your academic, leadership and management skills.
You will compile evidence of your developing knowledge, skills and attributes, and be able to clearly articulate your increasing ability to add value to organisations.
Content
Year one
Explore financial and management accounting techniques, including the preparation of financial reports.
Explore the latest business issues such as the growth in digital commerce, developments in data analysis, and the dynamic nature of the global business environment.
Year two
Learn about people and project management, to complement your developing accounting skills.
Continue building your knowledge and skills through modules that currently include the Law of Business Enterprises, Taxation Practice, Understanding Financial Statements and Management Accounting Techniques.
Year three
Build your financial skills through a dissertation, focusing on a particular area of interest to you.
Modules we offer currently include Advanced Financial Accounting, Corporate Finance, Audit Practice & Ethics and Accounting for Decision Making.
Placement Year
The Roehampton Business School offers all students the option to apply for a one-year paid work placement.
A placement year is a perfect opportunity to implement the business readiness skills you will learn in year one and two while gaining valuable work experience.
If you successfully secure a work placement, you will develop your CV during the year and will be provided with access to the University's support services and regular academic guidance from the Business School.
The opportunity to make connections in your chosen industry will greatly improve your career prospects and equip you with the experience you need to secure a graduate-level job with a higher graduate salary.
The Business School will offer support in applying for placements, but placement cannot be guaranteed.
Career options
You will be set up to move into working in management or financial accounting jobs in the corporate, public or voluntary sectors. You can follow pathways into accountancy via the main professional bodies in the UK, and bypass some of the foundation level examinations needed for qualifying as an accountant.
Our careers team is available to support you from the start of your studies until after you graduate. They will help you build your CV, prepare for interviews, and meet and learn from successful graduates working at the top of their careers. You'll also have opportunities to work with our partners across London and beyond, and to attend a Roehampton jobs fair where you can find out about graduate opportunities and meet employers.
Entry requirements
Specific entry requirements
GCSE - Maths at grade 4/C
BTEC(QCF) Extended Diploma possible grades - DDM
Access - 30 Distinctions D30M15P0
Due to the accreditation of the BSc Accounting degree by ACCA, no students can be accepted onto this degree programme by credit transfer.
Last updated Jan 2020
About the School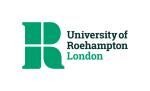 We change lives by helping our students to develop the confidence, knowledge and values they need for a successful and fulfilling life. We produce world-class research that helps us understand the wor ... Read More
We change lives by helping our students to develop the confidence, knowledge and values they need for a successful and fulfilling life. We produce world-class research that helps us understand the world and change it for the better.
Read less