Program Description
The Bachelor's in Accounting program and Accounting minor are designed to prepare students for a professional career in public accounting, managerial accounting, tax accounting or governmental accounting. The Bachelor's curriculum stresses professional ethics. Our undergraduate programs are excellent preparation for graduate study in accounting, business administration or law.


Located in Kansas City, the Park School of Business is one of the most progressive business schools in the United States - one that is clearly on the move. The faculty and staff of the Park School of Business are constantly taking the pulse of the business world to make sure our programs are on the cutting edge of management know-how and technological innovations that will shape business education and practice well into the 21st century.


Mission Statement
The mission of the Accounting Program is to prepare students for professional careers in accounting. An accounting education emphasizes the technological, cognitive, and communication skills which provide the basic foundation for a professional career as an accountant in industry, public accounting, not-for-profit or government sectors as well as knowledge needed for graduate study. Students are provided with the knowledge, skills, and experience to foster an in-depth understanding of the values and ethics needed to work as a professional accountant.


Vision Statement
The vision of the Accounting Program is to provide our students with the necessary knowledge and skill to succeed in an ever growing and changing business community. The program will be noted based on the personalized attention accorded to students, a comprehensive curriculum, extraordinary internship opportunities, and faculty dedicated to creating a stimulating classroom environment that facilitates career opportunities for graduates.


Accounting Competencies
Students will acquire accounting expertise to apply the principles and practices of accounting to contribute to the success of a business.
Students will gain a quantitative mindset with skills to recognize appropriate measures to evaluate business operations.
Students will develop consultative skills – the art of providing direct guidance to stakeholders seeking expert advice on a variety of accounting matters.
Students will be able to communicate accounting information in an effective free flow exchange at all levels of an organization.
Students will exemplify ethical practices throughout all areas of organizational operations.
Students will demonstrate skill in interpreting information (metrics and literature) to determine the return on investment (ROI) and organizational impact in making business decisions and/or recommendations.
Students will demonstrate the ability to understand business functions and metrics within the organization.


Careers, Certifications and Professional Organizations in Accounting
If you enjoy working with math and solving number problems or puzzles, you should consider a career in accounting. Students in this program typically find that a degree in accounting offers a variety of career options, and accounting often is the starting point for a wide array of positions throughout an organization. Individuals who understand how a business operates and what the financial and operating numbers mean are at a distinct advantage for upward mobility in any organization. For professionals who want to further their career in the accounting field, Park offers CPA classes in Kansas City.


Accountants are in high demand. Accounting ranks as one of the top 10 college degrees that employers consistently seek. Even during periods of a weak economy, job opportunities in the field of accounting continue. A typical current entry-level salary range is around $37,000 - $55,000.


The field of accounting offers a diversity of career paths including:
Public Accounting
Corporate Accounting
Government and Nonprofit Accounting
Tax Accounting
IRS Agent
Internal Auditor
Forensic Accountant
Financial Analyst
Financial Planner
Last updated Feb 2018
About the School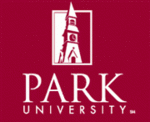 Park University was founded in 1875, and is a four-year, private, nonprofit, coeducational, liberal arts institution with degree programs that are fully accredited by the Higher Learning Commission, a ... Read More
Park University was founded in 1875, and is a four-year, private, nonprofit, coeducational, liberal arts institution with degree programs that are fully accredited by the Higher Learning Commission, a member of the North Central Association of Colleges and Schools.
Read less