BSc (Hons) in Accounting and Finance
Home ›
BSc ›
BSc (Hons) in Accounting and Finance
Read more about this program on the institution's website
Program Description
Are you looking for an Accounting and Finance degree to give you a competitive edge? The BSc Accounting and Finance degree at Swansea University will do just that.
If you want a career at one of the 'big four' firms (Deloitte, EY, KPMG or PwC), or if see yourself as an accountant for a government body, small or large business, a not-for-profit organisation, or individual, the BSc Accounting and Finance degree will equip you with everything you need.
Equally, if you are seeking a future in the lucrative and powerful world of banking and finance, our course presents an excellent route.
This degree is perfect if you have a committed interest in both accounting and finance (including management accounting, financial accounting, and corporate finance). As well as a strong foundation in both accounting and finance, it offers a range of optional modules to help develop your interests.
Pioneering research and industry knowledge informs our teaching, while expert academics will help to build the skills which are vital to your performance in the accounting and finance sector.
Why Accounting and Finance at Swansea?
Ranked in the UK Top 10 for Graduate Prospects (Times Good University Guide 2020).
Accounting and Finance is a UK Top 20 Subject (Times Good University Guide 2020).
95% of our Accounting and Finance graduates are employed or in further study within six months of graduating (DLHE 2016/17).
Degree accreditation by nationally recognised bodies.
ACCA - Up to 9 Fundamental Paper exemptions (subject to module selection).
A diverse student body from over 60 different countries.
Based in the £22 million School of Management building on the new Bay campus.
Your Accounting and Finance Experience
Accounting and Finance at Swansea is a flexible degree with the chance to study abroad for a year or work in the industry for a year. This can give you a real competitive advantage and will broaden your horizons when it comes to seeking employment.
Your Accounting and Finance experience will benefit from a wide selection of optional modules in later years of study, allowing you to shape the degree towards your career goals.
Teaching at Swansea is partly informed by research, and our staff have hands-on experience of theory and practice, meaning you can benefit from their academic expertise and real-world know-how.
As well as setting you up for a career as an accounting and finance specialist, within a business or organisation, we also have support services available to help you start your own business. This is particularly useful for those students wanting to become independent accountants or financial advisors.
During your time with us, you will also have full access to our cutting edge video and digital content creation suite and state-of-the-art facilities at the School of Management, including the Fujitsu Innovation Hub and presentation rooms.
Accounting and Finance Employment Opportunities
As an Accounting and Finance graduate from Swansea, you will find yourself in a great position to secure rewarding employment at any desirable organisation.
Whether your target is EY, Deloitte, KPMG or PwC, this degree makes you a strong candidate for employment.
Your next step could lie in any of these roles:
Wealth management or investment adviser
Accountant or actuary
Banking professional
Auditor
Finance analyst
Careers and Employability
Swansea Employability Academy (SEA) will support you at each stage of your career journey helping you build a bright future.
Our career support services include:
Employability workshops, employers' talks, bespoke events and careers fairs.
Individual advice and guidance from professionally qualified Careers Advisers.
Help with finding jobs, internships, work placements and volunteering opportunities.
Access to information resources on a wide range of career management topics.
Advice and guidance on postgraduate study and funding.
Funding to support student internship opportunities and Student Society/Club events.
We also provide help and advice for Swansea University Alumni up to two years after you graduate.
The School of Management also has a dedicated in-house Employability team offering additional support.
During your time with us, you'll have the chance to:
Join our Employability Mentoring scheme and get mentored by an employer who can help you with the transition from student to working professional.
Get the opportunity to speak to our growing Alumni Community.
Work and network with employers from a range of national and multi-national companies through our seminars and events.
Boost your skills and meet employers during our Employability Module, which is run twice a year.
Get supported in opportunities to work a year in industry or to study abroad.
Participate in our Business in the Bay competition and compete against other university students.
Complete the Swansea Employability Award.
Swansea University was named University of the Year in the 2019 Whatuni Student Choice Awards for the second time in five years. As well as being crowned University of the Year, Swansea University took the top spot in the International category and placed top three in the Postgraduate, and Course and Lecturers categories. The Whatuni Student Choice Awards are voted for entirely by students, with more than 41,000 reviews and comments submitted from more than 160 UK institutions.
In the prestigious Guardian University Guide 2021, we are placed 24th in the UK and have won the Welsh University of the Year title for the second time in three years, cementing our position as Wales' leading higher education institution.
We place our students at the heart of everything. As a result, we achieved a gold rating, the highest rating possible, in the national Teaching Excellence and Student Outcomes Framework (TEF) and are ranked 6th in the UK for student satisfaction in the National Student Survey for 2020.
Our stunning waterfront campuses make us a desirable location for students and staff from around the world, and our multicultural community provides a global perspective, enabling those who join us to develop skills and knowledge that set them on successful and enriching careers.
Last updated Nov 2020
About the School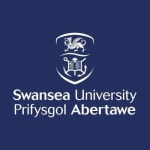 Swansea University is a research-led university that has been making a difference since 1920. The University community thrives on exploration and discovery, and offers the right balance of excellent t ... Read More
Swansea University is a research-led university that has been making a difference since 1920. The University community thrives on exploration and discovery, and offers the right balance of excellent teaching and research, matched by an enviable quality of life.
Read less