Program Description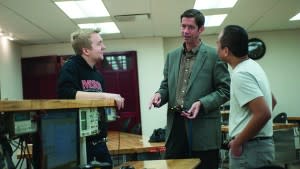 Contrary to popular belief, the field of electrical engineering is about much more than simply sitting in front of a circuit board. Through their work, electrical engineers make a difference in the world and improve people's everyday lives.

With an electrical engineering degree from M.S.O.E., you will obtain the skills needed to design and develop a wide array of electrical systems and electronic devices: from communication systems that allow us to talk with family and friends all over the world, to medical equipment that could help save lives, to renewable energy systems that could make our world more sustainable. The ever-growing demand for new and improved electronic technologies makes E.E. one of the fastest-growing engineering fields. At M.S.O.E., you'll start taking E.E. courses as early as freshman year. You will be able to work on interesting and hands-on projects and labs, providing you with practical experience in the field as well as helping you further develop your teamwork and communication skills. E.E. students also have the opportunity to participate in a five-year co-op program. After you graduate, the possibilities of where you could go with your degree are endless. The broad range of applications and projects that E.E.s work on provides you with much flexibility when choosing a career path. Milwaukee is also home to many major electronic and electrical industries eager to hire electrical engineers from M.S.O.E. or to sponsor senior design projects.
The results
The placement rate for M.S.O.E. electrical engineering graduates was 96% in 2014-15, and graduates enjoyed an average starting salary of $61,644.
E.E. graduates started great careers with companies like:
Astronautics Corporation of America
Cree Lighting
GE Healthcare
Johnson Controls
J. W. Speaker
LSR
Milwaukee Tool
Plexus
Rockwell Automation
Rockwell Collins
We Energies
The field
Electrical engineers work with very small things like integrated circuits, which control virtually every electronic item in the home and industry, all the way up to large things like the electric power grid that stretches across the nation. Electrical engineers also use and interact with computers, mostly on the hardware side. Today, most electrical engineering work involves the use of computers and it is common to use computer-aided design programs when designing electrical systems. They work in a wide variety of fields on a wide variety of projects, doing everything from discussing proposals with clients, preparing budgets and determining project schedules. Many senior engineers manage a team of technicians or other engineers, meaning project management skills are important.
You may want to consider E.E. if you
Are able to do mathematics and detailed work with accuracy
Enjoy using computers and working in a team environment
Possess strong written and oral communication skills
Program Educational Objectives
Program educational objectives are broad statements that describe the career and professional accomplishments that the academic program is preparing the graduates to achieve. The electrical engineering program is preparing graduates to attain the following objectives within a few years of graduation:
Be productive and successful in their chosen career field by assuming greater degrees of responsibility and/or assuming leadership roles
Actively participate in the affairs of their profession and continue with their professional development
Student Outcomes
Student outcomes are narrower statements that describe what students are expected to know and be able to do by the time of graduation. In support of the program objectives, graduates of the EE program will have:
an ability to apply knowledge of mathematics, science, and engineering.
an ability to design and conduct experiments, as well as to analyze and interpret data.
an ability to design a system, component, or process to meet desired needs within realistic constraints such as economic, environmental, social, political, ethical, health and safety, manufacturability, and sustainability.
an ability to function on multidisciplinary teams.
an ability to identify, formulate and solve engineering problems.
an understanding of professional and ethical responsibility.
an ability to communicate effectively.
the broad education necessary to understand the impact of engineering solutions in a global, economic, environmental and societal context.
a recognition of the need for, and an ability to engage in, life-long learning.
a knowledge of contemporary issues.
an ability to use the techniques, skills and modern engineering tools necessary for engineering practice.
an ability to apply knowledge of probability and statistics to electrical engineering.
Contact Kayla Maule at maule@M.S.O.E..edu or on Whatsapp at +1 414 573 9883 for more information.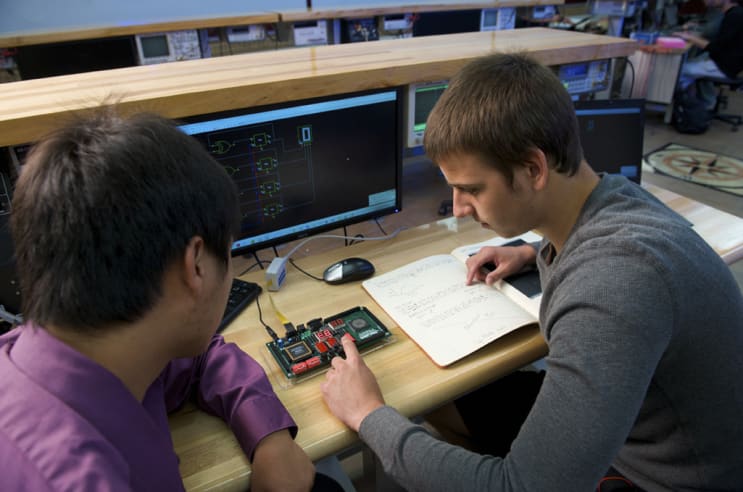 Last updated Jan 2019
About the School
Milwaukee School of Engineering is a private, non-profit university offering bachelor's and master's degrees in engineering, business, mathematics and nursing and an intensive English for Academic Pur ... Read More
Milwaukee School of Engineering is a private, non-profit university offering bachelor's and master's degrees in engineering, business, mathematics and nursing and an intensive English for Academic Purposes program for those looking to improve their English proficiency. At MSOE, you will find a caring community of students and faculty. Together, we are committed to fostering a higher standard of academic programming and research, and personalized service, instruction and guidance.
Read less