BSc Business Information Technology Including Professional Experience
Home ›
BSc ›
BSc Business Information Technology Including Professional Experience
Program Description
Much of today's business operates in a dynamic, fast-paced and technologically advanced environment. With the future of business looks set to rely even more heavily on technology. Companies require talented individuals who can bridge the gap between business management and technology, forge new connections and foster continuous innovation in their industries.
Studying Business Information Technology at Queen's gives you a sound knowledge of information technology fundamentals and their application in business. Additionally, this course provides a firm foundation in business management. Delivered in partnership with Queen's Management School (QMS) this allows our graduates to address a growing global need for capable and confident leaders in varied business environments.
Belfast is uniquely placed to offer opportunities for Business Information Technology graduates. There are more software companies located in Northern Ireland than in any other part of the UK, outside of London. Additionally, Queen's University has links with businesses across the globe, including over 500 local, national and international IT companies. Employer experience is embedded in this course and allows students to engage and learn from prospective employers from day one.
Highlights
Belfast in the world's top 10 Digital Economies of the Future - the only UK city outside London to be listed (Financial Times' fDi Intelligence, 2018)
Career Development
Students taking this programme may spend a year gaining professional experience in the industry in a paid full-time post. Students are helped to obtain suitable places and the School has excellent links with over 500 local, national and international employers such as Citi, BT, Liberty IT, and Kainos in Belfast, IBM in England, Microsoft and Sun Microsystems in Dublin, Fujitsu in Japan and Siemens in Germany.
World-Class Facilities
The School of Electronics, Electrical Engineering and Computer Science has a world-class reputation for research and provides excellent facilities, including access to major new research centres in Secure Information Technologies (CSIT), Electronics, Communications and Information Technology (ECIT) and Sonic Arts (SARC).
Internationally Renowned Experts
Many of our staff are leading international experts in their fields of research. Queen's is one of the 24 world-class universities that make up the Russell Group in the United Kingdom and is the only Russell Group University in Northern Ireland.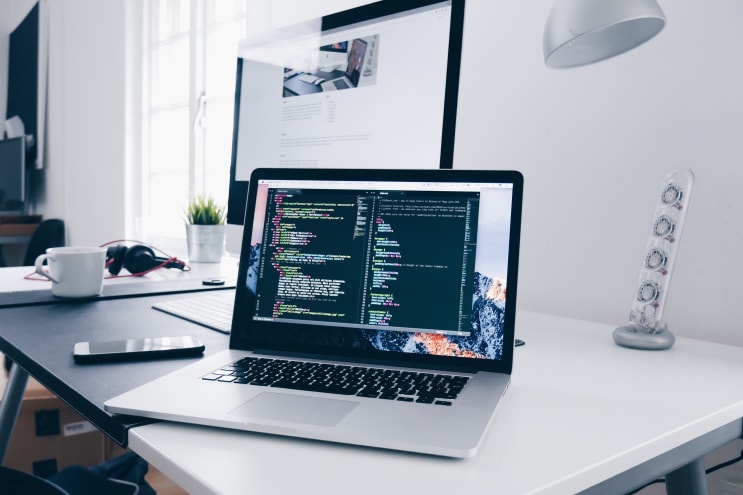 Course Structure
The Single Honours Business Information Technology degree comprises compulsory modules together with optional modules.
Due to the nature of change in the IT Industry, it may be that the modules will be changed to keep up with industrial trends.
Stage 1
Accounting
Databases
Organisational Behaviour
Fundamentals of Programming
Optional Courses
An Introduction to Economics
Business, Government and Society
Marketing
Stage 2
Professional Computing Practice
Software Development, Processes and Practice
Information Management
User Experience Design
Optional Courses
Operations Management
International Business
Human Resource Management
Data Statistics
Leading for Change
Stage 3
Year of Professional Experience
Stage 4
BIT Project
Information Systems in Organisations
Optional Courses
Supply Chain Management
Business Ethics
Innovation Management
Public Sector Management
Strategic Management
Information Policy
Customer Behaviour
Data Analysis and Visualisation
Network Security
Contact Teaching Hours
Large Group Teaching
9 (hours maximum)
9 hours of lectures
Personal Study
24 (hours maximum)
22-24 hours studying and revising in your own time each week, including some guided study using handouts, online activities, etc.
Medium-Group Teaching
6 (hours maximum)
MGT (tutorials) 6 hours of practical classes, workshops or seminars each week
Career Prospects
More than ever, there is a real need for skilled managers in the contemporary, technology-driven environment. Those managers will be required to have an understanding of the fundamental principles of Computer Science, Information Technology and Management with an emphasis on the application of advanced information technology in a business environment. Employers, from large multinational firms to small local organisations, actively target our students, recognising that Queen's Business Information Technology graduates are equipped with the skills they need. Even with the recession, current industry analysis indicates that there is a shortage of IT graduates and this trend is forecast to continue.
On graduating with an Honours degree and a year's experience, graduates are able to choose from a host of rewarding and challenging careers in industry, commerce, education and research. Many graduates take up posts associated with management and finance working in contemporary, technology-driven environments, while others undertake research.
Degree plus award for extra-curricular skills
In addition to your degree programme, at Queen's, you can have the opportunity to gain a wider life, academic and employability skills. For example, placements, voluntary work, clubs, societies, sports and lots more. So not only do you graduate with a degree recognised from a world-leading university, you'll have practical national and international experience plus a wider exposure to life overall. We call this Degree Plus. It's what makes studying at Queen's University Belfast special.
Learning and Teaching
The BSc in Business Information Technology including Professional Experience is a shared programme with Queen's Management School and provides a range of learning experiences which enable students to engage with subject experts, develop attributes and perspectives that will equip them for life and work in a global society and make use of innovative technologies and a world-class library that enhances their development as independent, lifelong learners. Examples of the opportunities provided for learning on this course are:
E-Learning technologies
Information associated with lectures and assignments is often communicated via a Virtual Learning Environment (VLE) called Queen's Online. A range of e-learning experiences are also embedded in the degree through, for example, interactive group workshops in a flexible learning space; IT and statistics modules; podcasts and interactive web-based learning activities; opportunities to use IT programmes associated with design in practicals and project-based work etc.
Lectures
Introduce basic information about new topics as a starting point for further self-directed private study/reading. Lectures also provide opportunities to ask questions, gain some feedback and advice on assessments (normally delivered in large groups to all year group peers).
Personal Tutor
Undergraduates are allocated a Personal Tutor during Stages 1 and 2 who meets with them on several occasions during the year to support their academic development.
Practicals
Where you will have significant opportunities to develop technical skills and apply theoretical principles to real-life or practical contexts. Comprehensive demonstrator support is provided – typically one demonstrator per 8-10 students. You will be expected to attend a number of practicals each week.
Projects and teamwork
A number of modules throughout the degree will use supervised projects as a means of enabling you to put your technical understanding into practice. The extensive use of team-based projects from the first year will provide you with the opportunity to develop skills widely used by employers. In the final year, you will be expected to carry out a significant piece of research on a topic or practical methodology. You will receive support from a supervisor who will guide you in terms of how to carry out your research and will provide feedback to you.
Self-directed study
This is an essential part of life as a Queen's student when important private reading, engagement with e-learning resources, reflection on feedback to date and assignment research and preparation work is carried out.
Seminars/tutorials
A number of modules will make use of seminars/tutorials (typically 10-20 students). These provide an opportunity for students to engage with academic staff who have specialist knowledge of the topic, to ask questions of them and to assess their own progress and understanding with the support of peers. You should also expect to make presentations and other contributions to these groups.
Work placements
A student taking this programme is required to spend a year gaining professional experience in the industry in a paid full-time post. Students are helped to obtain suitable places and the School has excellent links with over 500 local, national and international employers such as Microsoft, Liberty IT, Kainos, IBM, Deloitte, BT, Citi Group, SAP and Dell. It is expected that students will gain a Licentiateship of the City and Guilds from this period of work experience.
Assessment
Details of assessments associated with this course are outlined below:
The way in which you are assessed will vary according to the Learning objectives of each module. Some modules are assessed solely through project work or written assignments. Others are assessed through a combination of coursework and end of semester examinations. Details of how each module is assessed are shown in the Student Handbook which is provided to all students during their first year induction.
Feedback
As students progress through their course at Queen's they will receive general and specific feedback about their work from a variety of sources including lecturers, module co-ordinators, placement supervisors, personal tutors, advisers of study and peers. University students are expected to engage with reflective practice and to use this approach to improve the quality of their work. Feedback may be provided in a variety of forms including:
Feedback provided via formal written comments and marks relating to work that you, as an individual or as part of a group, have submitted.
Face to face comment. This may include occasions when you make use of the lecturers' advertised "office hours" to help you to address a specific query.
Placement employer comments or references.
Online or emailed comment.
General comments or question and answer opportunities at the end of a lecture, seminar or tutorial.
Pre-submission advice regarding the standards you should aim for and common pitfalls to avoid. In some instances, this may be provided in the form of model answers or exemplars which you can review in your own time.
Feedback and outcomes from practical classes.
Comment and guidance provided by staff from specialist support services such as Careers, Employability and Skills or the Learning Development Service.
Once you have reviewed your feedback, you will be encouraged to identify and implement further improvements to the quality of your work.
Entrance requirements
A level requirements
ABB + GCSE Mathematics grade C/4
Irish leaving certificate requirements
H3H3H3H3H3H3/H2H3H3H3H3 + if not offered at Higher Level then Ordinary Level grade O4 in Mathematics
Access Course
Successful completion of Access Course with an average of 70% + GCSE Mathematics grade C/4 or equivalent in Access Course
International Baccalaureate Diploma
33 points overall, including 6,5,5 at Higher Level + if not offered at Higher Level/GCSE, then Standard Level grade 4 in Mathematics
BTEC Level 3 Extended/National Extended Diploma
QCF Level 3 BTEC Extended Diploma (180 credits), with 120 credits at Distinction grade and 60 credits at Merit grade + GCSE Mathematics grade C/4
RQF Level 3 BTEC National Extended Diploma (1080 Guided Learning Hours (GLH)), with at least 660 GLH at Distinction grade (minimum 240 GLH to be externally assessed) and 420 GLH at Merit grade + GCSE Mathematics grade C/4
Graduate
A minimum of a 2:2 Honours Degree + GCSE Mathematics grade C/4
International Students
For information on international qualification equivalents, please check the specific information for your country.
English Language Requirements
Evidence of an IELTS* score of 6.5, with not less than 5.5 in any component, or an equivalent qualification acceptable to the University is required. *Taken within the last 2 years.
International students wishing to apply to Queen's University Belfast (and for whom English is not their first language), must be able to demonstrate their proficiency in English in order to benefit fully from their course of study or research. Non-EEA nationals must also satisfy UK Visas and Immigration (UKVI) immigration requirements for the English language for visa purposes.
For more information on English Language requirements for EEA and non-EEA nationals see: www.qub.ac.uk/EnglishLanguageReqs.
If you need to improve your English language skills before you enter this degree programme, INTO Queen's University Belfast offers a range of English language courses. These intensive and flexible courses are designed to improve your English ability for admission to this degree.
As a result of the COVID-19 pandemic, we will be offering Academic English and Pre-sessional courses online only from June to September 2020.
Academic English: an intensive English language and study skills course for successful university study at degree level
Pre-sessional English: a short intensive academic English course for students starting a degree programme at Queen's University Belfast and who need to improve their English.
International Students - Foundation and International Year One Programmes
INTO Queen's offers a range of academic and English language programmes to help prepare international students for undergraduate study at Queen's University. You will learn from experienced teachers in a dedicated international study centre on campus and will have full access to the University's world-class facilities.
These programmes are designed for international students who do not meet the required academic and English language requirements for direct entry.
Tuition Fees
| | |
| --- | --- |
| Northern Ireland (NI) | £4,395 |
| England, Scotland or Wales (GB) | £9,250 |
| Other (non-UK) EU | £4,395 |
| International | £16,900 |
All tuition fees quoted are for the academic year 2020-21. Tuition fees will be subject to an annual inflationary increase unless explicitly stated otherwise.
Additional course costs
All Students
Depending on the programme of study, there may be extra costs which are not covered by tuition fees, which students will need to consider when planning their studies.
Students can borrow books and access online learning resources from any Queen's library.
If students wish to purchase recommended texts, rather than borrow them from the University Library, prices per text can range from £30 to £100. A programme may have up to 6 modules per year, each with a recommended text.
Students should also budget between £30 to £75 per year for photocopying, memory sticks and printing charges.
Students undertaking a period of work placement or study abroad, as either a compulsory or optional part of their programme, should be aware that they will have to fund additional travel and living costs.
If a final year includes a major project or dissertation, there may be costs associated with transport, accommodation and/or materials. The amount will depend on the project chosen. There may also be additional costs for printing and binding.
Students may wish to consider purchasing an electronic device; costs will vary depending on the specification of the model chosen.
There are also additional charges for graduation ceremonies, examination resits and library fines.
Business Information Technology including Professional Experience costs
Students may wish to become a student member of BCS - The Chartered Institute for IT - at an annual cost of £20, or £30 for four years (subject to change).
Students undertake a placement in year 3 and are responsible for funding travel,
accommodation and subsistence costs. These costs vary depending on the location and duration of the placement. Students may receive payment from their placement provider during their placement year.
How do I fund my study?
There are different tuition fee and student financial support arrangements for students from Northern Ireland, those from England, Scotland and Wales (Great Britain), and those from the rest of the European Union.
Scholarships
Each year, we offer a range of scholarships and prizes for new students.
Last updated Nov 2020
About the School
Founded in 1845 as Queen's College Belfast, we became an independent university in 1908. Today, we are ranked in the top 173 universities in the world (QS World Rankings 2020) in the top 140 in the wo ... Read More
Founded in 1845 as Queen's College Belfast, we became an independent university in 1908. Today, we are ranked in the top 173 universities in the world (QS World Rankings 2020) in the top 140 in the world for graduate prospects (QS Graduate Employability Rankings 2020), and a member of the Russell Group of UK research-intensive universities, combining excellence in research and education with a student-centred ethos.
Read less