BSc / BSc Hons in Information Technology
Home ›
BSc ›
BSc / BSc Hons in Information Technology
Program Description
BSc in Information Technology
AUCKLAND PARK KINGSWAY CAMPUS
This qualification is primarily designed to provide a well-rounded, broad education that equips graduates with the knowledge base, theory, and methodology of information technology. The purpose of the BSc Information Technology programme is to develop qualified scientists who can identify, evaluate and solve problems associated with information technology and be able to assume and demonstrate initiative and responsibility in related academic and professional contexts in South Africa as well as in the international world. With the focus of the programme being on the principles, theory, and practice of information technology, the students acquire the appropriate competence and research ability that serves as a basis for entry into the labor market and a range of professional training, practice as well as postgraduate studies opportunities associated with information technology.
Exit-level outcomes
Students should be able to:
Identify, interpret, analyze and solve routine as well as unfamiliar problems and issues using inquiry and theory-driven arguments
Demonstrate effectiveness in working with others in a team by taking responsibility for their own work and showing regard for the work of others
Identify, evaluate and address their own task-specific learning needs
Develop good information retrieval as well as quantitative and/or qualitative data analysis, synthesis and evaluation skills, including the appropriate use of ICT
Demonstrate a well-grounded, systematic and integrated knowledge, theory, and practice of information technology
Monitor and evaluate their own academic development and progress based on commonly applied information technology applicable criteria
Present and communicate information and ideas and opinions in well-structured arguments, adhering to appropriate academic/ professional discourse
Use science and technology reliably in variable and unfamiliar contexts and adhere to recognized professional and/or ethical standards, seeking guidance where appropriate
Identify, distinguish, effectively select and apply procedures, processes, methods/ techniques of inquiry and research applicable to information technology related contexts.
BSc Honours in Information Technology
The primary purpose of the BSc Honours qualification is to consolidate and deepen the students' knowledge and expertise in Information Technology and to develop research capacity in the methodology and techniques of it. BSc Honours is essentially a coursework degree of which at least 25% (30) of the credits are devoted to a research project and reporting under supervision.
The degree demands a high level of theoretical engagement and intellectual independence and serves as the initial science postgraduate specialization qualification providing students with in-depth scientific knowledge and skills preparing them for research-based postgraduate science study.
The Honours Degree in Information Technology consists of SEVEN-semester modules AND a compulsory practical year project.
Rules of Access: A BSc IT01 Degree or a BSc IT02 Degree
A pass mark of at least 60% in Computer Science or Informatics in the final year
Please note: Applicants may be required to pass a practical programming examination as set annually by the Academy.
The following core semester module is compulsory: IT00247 Ethical and legal aspects of IT.
The scope of the compulsory practical year project (IT00230 Project (3 modules) ) is a minimum of 200 hours. The year project spans two consecutive semester modules. The continuation of the project in the second semester is dependent on satisfactory progress during the first semester.
The project must be developed strictly according to the project development methodology as prescribed by the Academy of Computer Science and Software Engineering. The project development methodology subscribes to the software engineering systems life cycle as endorsed by the British Computer Society (BCS). The following phases are differentiated:
Business modeling
Requirements elicitation
Design
Development
Testing
Implementation (Deployment)
Relevant deliverables to support each stage constitutes:
Draft proposal
Project proposal deliverable
Preliminary Design Review
Detailed design review
Deployment and Prototype System
Development of alpha version
Development of beta version
Critique of the project
Demonstration of final fully operational system and final project document
The above is in line with the threshold benchmarks pertaining to system development as set by the BCS. The body of knowledge within the BSc Honours degree in Information Technology encompasses/overlaps the following major areas as constituted by the lectured semester modules which include:
A research component contributing at least 25% to the final mark will form part of all of the following courses with the exception of the Project (2 modules) and Project (3 modules), where applicable, which will have a research component of 100%.
IT00027 Computer Forensics
IT00037 Systems Programming
IT00047 Information Security
IT00057 Information Security in WWW
IT00077 Introduction to IT Project Management
IT00087 Compiler Construction
IT00097 Artificial Intelligence
IT00107 Optimisation
IT00117 Functional Programming
IT00137 Mobile Programming
IT00147 Network Information Security
IT00157 Advanced Artificial Intelligence
IT00177 Graphics
IT00187 New Systems Development Paradigms
IT00197 Parallel Programming
IT00207 Biometrics
IT00217 Information Security Risk Analysis
IT00227 IT aspects of Knowledge Management
IT00230 IT Project (3 Modules)
IT00247 Ethical and Legal aspects of IT
IT00267 E-Business Strategy
IT00269 Advanced Information Technology Project Management
IT00280 Information Security Governance
IT00297 Data Communications
IT00300 Software Factories
IT00301 Services Computing
IT00302 Critical Information Infrastructure Protection
IT00303 WWW Programming: Big Data Analytics
The above constitutes the core elective modules offered by the Academy. New electives may be introduced as new developments in Information Technology arise.
The above is in line with the modal benchmarks pertaining to the body of knowledge as set by the BCS.
With special permission semester modules from related subject areas may replace one or two lectured modules.
The content of the lectured modules is determined annually by the Academy of Computer Science and Software Engineering. The content is not included in the regulation book, but may be obtained from the Academy of Computer Science and Software Engineering.
Assessment Criteria
A student needs a semester mark of 40% to gain entrance to the final assessment opportunity. The semester and final assessment mark weight is 50:50. A student needs a final mark of 50% to pass a module. The semester mark also contributes to the result of a supplementary assessment. The final result of a supplementary assessment is capped at 50%.
Registration and Start Dates
Registration starts in January and lectures in February for both Undergraduate and Postgraduate course work programmes.
All research programmes for Masters and PhD can register throughout the year.
End Date: Academic starts in January and ends in December. Programme deadline is determined by the duration of the programme.
Last updated Aug 2019
About the School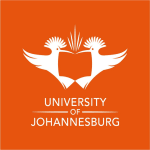 Vibrant, multicultural and dynamic, the University of Johannesburg (UJ) shares the pace and energy of cosmopolitan Johannesburg, the city whose name it carries. Proudly South African, the university i ... Read More
Vibrant, multicultural and dynamic, the University of Johannesburg (UJ) shares the pace and energy of cosmopolitan Johannesburg, the city whose name it carries. Proudly South African, the university is alive down to its African roots, and well-prepared for its role in actualising the potential that higher education holds for the continent's development.
Read less