Program Description
Queen's University, as part of the Russell Group, is one of the best places to study Architecture in the UK. In the 2019 National Student Survey of 62 schools of architecture, we were ranked 4th for overall satisfaction. In the 2019 Guardian Table of 55 schools of architecture, we were ranked 4th for Added Value and (joint) 6th for Career after six months. In 2019, we were ranked (joint) 2nd for Graduate Prospects and 8th Overall in the UK of 55 schools in the Complete University Guide.
Supported by a diverse group of academic staff and external tutors engaged in international, award-winning research and practice, over 75 per cent of our students regularly graduate with a 1st Class or 2.1 degree. All students, many of whom come from outside Northern Ireland, receive a high degree of personal tuition in a strong studio culture in which every student has dedicated personal studio space.
Our established reputation generated over 50 years means that our graduates are often placed with leading employers from around the world. They are those who will be leaders in their fields, creatively rethinking the past, present and particularly the future of the built environment.
Art Portfolio:
Candidates who do not have an acceptable Art qualification may be invited for a portfolio interview. Guidance for applicants preparing an art portfolio can be found at http://go.qub.ac.uk/k100portfolio
Highlights
Global Opportunities
Erasmus student exchange
IAESTE work placement
Professional Accreditations
This is a Russell Group University Architecture Part 1 degree that is accredited by the Royal Institute of British Architects (RIBA) and Architects Registration Board (ARB) in the UK as well as the Board of Architects Malaysia (LAM).
Industry Links
Queen's Architecture has strong links with a wide range of industry partners through teaching and research at the local and global level. Students are tutored by practising architects as well as experienced scholars. They are equipped with professional skills that prepare them both for practice and the application process. We are (joint) 6th out of 55 Schools of Architecture for 'career after six months' in the 2019 Guardian League Table.
Career Development
BSc Architecture has strong links with RIBA, ARB, RSUA (Royal Society of Ulster Architects) and RIAI (Royal Institute of the Architects of Ireland). Practising architects join studio tutors on a weekly basis. We also have our graduates working in international practices in the UK and beyond. Through these collaborations, our students are well placed in terms of career development.
Student Experience
The programme attracts local, national and international students; friendships and architectural collaborations last well beyond the duration of the course. In Queen's, architecture studio culture and peer learning are established early on. Each year group has their own studio space and each student gets a desk. Students enjoy living in Northern Ireland with easy access to Britain, Europe and America. They find Belfast affordable and safe, and they engage in outdoor activities.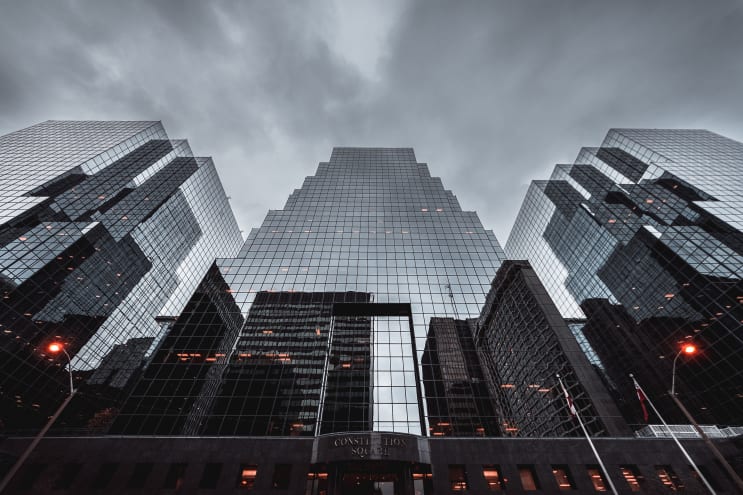 Course Structure
'Creativity with Purpose' is the basis of Architecture at Queen's.
Students explore design in a studio environment, contextualised by courses in history/theory, technology/environment and professional practice. The course is modular in structure, allowing students to learn and develop their skills through an extensive range of topics, which grow in complexity throughout Stages 1, 2 and 3 of the degree. Topics include:
History and Theory of Architecture
Architectural Design and Communication
Technology and Environment
Students have four modules they need to pass each year, and the degree result is cumulative, with 10, 30 and 60 per cent for Stages 1, 2 and 3, respectively.
Architecture sits in the School of Natural and Built environment, with Planning, Geography, Archaeology and Civil Engineering. This gives Architecture students the chance to collaborate with the students of these disciplines on design or technology projects once or twice a year.
Stage 1
Stage 1 focuses on our belief that our students benefit from a smooth transition into university, and thus we strongly support students in learning to draw architecturally, make models and to begin the process of forming and communicating positions on Architecture.
Stage 1 modules are outlined below:
Technology and Environment 1
History and Theory of Architecture 1
Architectural Design and Communication 1(i)
Architectural Design and Communication 1(ii)
Stage 2
Stage 2 acts as a laboratory for testing creative and critical ideas and the process of creating. We continue to support students' increasing levels of confidence and independence through developing more complex architectural skills and understanding of technology.
Stage 2 modules are outlined below:
Technology and Environment 2
History and Theory of Architecture 2
Architectural Design and Communication 2(i)
Architectural Design and Communication 2(ii)
Stage 3
Students in this Stage are both speculative thinkers and accomplished designers, able to deliver detailed, resolved proposals. They operate independently, drawing on previous learning and personal interests. In this final year, they consider the many possible career paths presented to them over the course of their studies.
Stage 3 modules are outlined below:
Technology and Environment 3
History and Theory of Architecture 3
Architectural Design and Communication 3(i)
Architectural Design and Communication 3(ii)
Contact Teaching Times
Large Group Teaching
5 (hours maximum)
Typically 5 hours of lectures
Medium Group Teaching
8 (hours maximum)
Typically 8 hours of practical classes, workshops or tutorials including pin-up sessions
Personal Study
20 (hours maximum)
Typically 20 hours studying and revising in your own time and/or with your group, including some guided study using design briefs, coursework hand-outs, etc.
Small-Group Teaching/Personal Tutorial
3 (hours maximum)
Typically 3 hours of desk tutorials and project tutoring
Learning and Teaching
The BSc Architecture Programme adopts a year structure with each year (or 'stage') adopting both architectural and teaching/learning aims. The design studio is a well-resourced focus of the programme, with each student having over twenty hours of contact time each week of both of the twelve-week teaching semesters. Whilst Architecture is understood as an intellectual discipline, it also relies heavily on a range of skills, the most obvious of which is drawing, model-making, written and verbal communication skills and design. Around these core representational skills sit other skills such as time-management and critical reflection. This programme attracts academically able students, but typically their intellectual capabilities exceed their skills. The staff have heavily invested in first year skill-based teaching to increase students capabilities in such areas as technical drawing, model making and writing, whilst at the same time reinforcing the students' own responsibility to progress their skills through self-directed learning.
Additional Information
We emphasise to students that much of their learning and skill development occurs away from the formalised areas of the course. We use the metaphor of the iceberg in respect to learning -- the small visible section above the water line is contact teaching time with staff whilst the much larger section below the water line is a student's own self-led learning time. We also encourage students to learn outside formal teaching environments, including external lectures and exhibitions and service projects as well as international study visits that take place every year.
We have numerous academic awards and prizes, many of which are funded through trusts and industry sponsors. The support and guidance we give students often contribute to them receiving other external scholarships, grants and awards. Nearly all our three hundred students are members of the student society - ArcSoc, which is very active in arranging social events and an evening guest lecture programme. Our students are regularly placed in national and international competitions and award programmes.
Assessment
Assessment occurs through 100% coursework in Architecture. There are no examinations.
Specific methods of assessment are chosen to suit the learning outcomes of each module, and the nature and balance of the assessment are outlined in the module guide.
In studio-based modules, the assignments are mainly architectural design projects, and the marks allocated to the projects are roughly proportional to the time allocated to each project, although individual work is normally weighted more heavily overall than group work. The projects are compiled in a design portfolio by the end of the semester.
Lecture-based modules span the entire year and are also assessed through coursework. In History and Theory of Architecture, the main assignment is essay writing. There are also smaller components such as reading discussions, seminar presentations, and theory-based design assignments. The work is compiled in a writing portfolio by the end of the year. In Technology and Environment, assignments require research, analysis and/or design. In several occasions, they are related to students' design projects in the studio. Precedent studies are also common.
Feedback, both verbal and written, is the main part of learning and assessment in Architecture. Students get feedback related to their coursework throughout the year in the form of tutorials, reviews and feedback sheets. Peer-review is also encouraged.
Feedback
As students progress through their course at Queen's they will receive general and specific feedback about their work from a variety of sources including lecturers, module co-ordinators, placement supervisors, personal tutors, advisers of studies and peers. University students are expected to engage with reflective practice and to use this approach to improve the quality of their work. Feedback may be provided in a variety of forms including:
Feedback provided via formal written comments, guidance grades and marks relating to work that you, as an individual or as part of a group, have submitted.
Verbal comment. This usually takes place in the studio as design and technology tutorials.
Online or emailed comment.
General comments or question and answer opportunities at the beginning or end of a lecture, seminar or tutorial.
Pre-submission advice regarding the standards you should aim for and common pitfalls to avoid. In some instances, this may be provided in the form of sample work which you can review in your own time.
Feedback and outcomes from practical classes
Comment and guidance provided by staff from specialist support services such as Careers, Employability and Skills or the Learning Development Service.
Once you have reviewed your feedback, you will be encouraged to identify and implement further improvements to the quality of your work.
Facilities
Our design studios and review/exhibition spaces are located in Chlorine Gardens and David Keir Building on Queen's campus in South Belfast. The architectural workshop for laser cutting, model making and 3D printing is also in DKB. For lectures and seminars, we use all kinds of lecture theatres and classrooms at Queen's.
Career Prospects
This first degree on Architecture (RIBA/ARB Part 1) leads to the postgraduate Part 2 and 3 programmes, which can be taken at our institution or elsewhere. Many of our graduates return to our Master of Architecture programme.
Our graduates can be found involved with a surprisingly wide range of activities. Many continue to work in private architectural practices ranging in size from two or three people to a staff of over 100, providing a general practice service to private and institutional clients, designing individual houses, social housing, commercial developments, civic buildings, concert halls, theatres and galleries. Many commissions are won through architectural competitions.
Although primarily intended as a first degree for those wishing to undertake postgraduate studies and become professionally qualified architects, the course offers a wide-ranging general education in design, visual appreciation and problem-solving, which is valuable in its own right.
Although a much higher proportion of our graduates progresses to being registered architects, a certain number of our graduates do diversify and move outwards into related careers and roles. They may work in stage set design, town planning or housing policy, conservation of historic buildings, interiors, furniture design or specialist building physics such as acoustics. They may provide technical assistance to voluntary and community groups tackling difficult social and economic problems. Our graduates work in many different parts of the world, have their work published and receive awards.
Employment after the Course
(Joint) 6th for "career after six months" of 55 UK-based schools of Architecture in the 2019 Guardian League Table.
Degree plus award for extra-curricular skills
In addition to your degree programme, at Queen's, you can have the opportunity to gain a wider life, academic and employability skills. For example, placements, voluntary work, clubs, societies, sports and lots more. So not only do you graduate with a degree recognised from a world-leading university, you'll have practical national and international experience plus a wider exposure to life overall. We call this Degree Plus. It's what makes studying at Queen's University Belfast special.
Entrance requirements
A-Level requirements
AAA + GCSE Mathematics grade C/4.
Applicants with a grade C/4 in GCSE Art or no Art at GCSE/A-level may be invited for a portfolio interview. Guidance for applicants preparing an art portfolio can be found at http://go.qub.ac.uk/k100portfolio. Neither Technology and Design nor Craft, Design and Technology are considered an alternative to Art.
Irish leaving certificate requirements
H2H2H3H3H3H3 + if not offered at Higher Level then Ordinary Level grade O4 in Mathematics.
Applicants with a grade C in Junior Certificate Art, or no Art at Junior/Leaving Certificate, may be invited for a portfolio interview. Guidance for applicants preparing an art portfolio can be found at http://go.qub.ac.uk/k100portfolio.
Access Course
Successful completion of Access Course with an average of 75%. GCSE Mathematics grade C/4 or equivalent in Access Course.
Art requirements as above.
International Baccalaureate Diploma
36 points overall, including 6,6,6 at Higher Level + if not offered at Higher Level/GCSE, then Standard Level grade 4 in Mathematics.
Art requirements as above.
BTEC Level 3 Extended/National Extended Diploma
QCF Level 3 BTEC Extended Diploma (180 credits), with 160 credits at Distinction grade and 20 credits at Merit grade + GCSE Mathematics grade C/4
RQF Level 3 BTEC National Extended Diploma (1080 Guided Learning Hours (GLH)), with at least 900 GLH at Distinction grade (minimum 240 GLH to be externally assessed) and 180 GLH at Merit grade + GCSE Mathematics grade C/4
Art requirements as above.
Graduate
A minimum of a 2:1 Honours Degree provided any subject requirement is also met
All applicants
A broad spread of scientific, creative and language-based subjects is desirable since high scores in specific subjects do not necessarily indicate suitability for the wide-ranging demands of the degree. Evidence of broad general intelligence, hardworking nature and genuine motivation and interest in architecture is also required. Applicants are encouraged to appreciate the demands of studying architecture and the combined scientific and creative nature of the subject.
The entrance requirements outlined above reflect the demands of the BSc, but acknowledge that the highest A-level performance is not always an indicator of an applicant's suitability for the degree.
International Students
For information on international qualification equivalents, please check the specific information
English Language Requirements
An IELTS score of 6.5 with a minimum of 6.0 in Speaking and Listening and 5.5 Reading and Writing, or an equivalent acceptable qualification.
If you need to improve your English language skills before you enter this degree programme, INTO Queen's University Belfast offers a range of English language courses. These intensive and flexible courses are designed to improve your English ability for admission to this degree.
As a result of the COVID-19 pandemic, we will be offering Academic English and Pre-sessional courses online only from June to September 2020.
Academic English: an intensive English language and study skills course for successful university study at degree level
Pre-sessional English: a short intensive academic English course for students starting a degree programme at Queen's University Belfast and who need to improve their English.
International Students - Foundation and International Year One Programmes
INTO Queen's offers a range of academic and English language programmes to help prepare international students for undergraduate study at Queen's University. You will learn from experienced teachers in a dedicated international study centre on campus and will have full access to the University's world-class facilities.
These programmes are designed for international students who do not meet the required academic and English language requirements for direct entry.
Tuition Fees
| | |
| --- | --- |
| Northern Ireland (NI) | £4,395 |
| England, Scotland or Wales (GB) | £9,250 |
| Other (non-UK) EU | £4,395 |
| International | £20,800 |
The undergraduate fees for 2021 entry have not yet been set. The fees shown are for 2020 entry and are to be used only as a guide. Please check back later in 2020 to view updated fees.
Tuition fee rates are calculated based on a student's tuition fee status and generally increase annually by inflation.
The tuition fees that EU students starting courses at UK universities following the agreed transition period are required to pay will depend on what is agreed as part of the UK's exit negotiations.
Terms and Conditions for Postgraduate applications
Due to high demand, there is a deadline for applications.
You will be required to pay a deposit of £400 pounds to secure your place on the course.
This condition of the offer is in addition to any academic or English language requirements.
Additional course costs
All Students
Depending on the programme of study, there may be extra costs which are not covered by tuition fees, which students will need to consider when planning their studies.
Students can borrow books and access online learning resources from any Queen's library.
If students wish to purchase recommended texts, rather than borrow them from the University Library, prices per text can range from £30 to £100. A programme may have up to 6 modules per year, each with a recommended text.
Students should also budget between £30 to £75 per year for photocopying, memory sticks and printing charges.
Students undertaking a period of work placement or study abroad, as either a compulsory or optional part of their programme, should be aware that they will have to fund additional travel and living costs.
If a final year includes a major project or dissertation, there may be costs associated with transport, accommodation and/or materials. The amount will depend on the project chosen. There may also be additional costs for printing and binding.
Students may wish to consider purchasing an electronic device; costs will vary depending on the specification of the model chosen.
There are also additional charges for graduation ceremonies, examination resits and library fines.
Architecture costs
There are additional costs for both materials (model making and printing) as well as for the yearly study trips to cities outside Belfast. The amount for materials and equipment will vary depending on how students decide to represent their work, but a budget of £1,080 for the three-year course is appropriate. The costs for study trips will vary upon location, but students should budget £1,100 for the three-year course.
How do I fund my study?
There are different tuition fee and student financial support arrangements for students from Northern Ireland, those from England, Scotland and Wales (Great Britain), and those from the rest of the European Union.
Scholarships
Each year, we offer a range of scholarships and prizes for new students.
Last updated Oct 2020
About the School
Founded in 1845 as Queen's College Belfast, we became an independent university in 1908. Today, we are ranked in the top 173 universities in the world (QS World Rankings 2020) in the top 140 in the wo ... Read More
Founded in 1845 as Queen's College Belfast, we became an independent university in 1908. Today, we are ranked in the top 173 universities in the world (QS World Rankings 2020) in the top 140 in the world for graduate prospects (QS Graduate Employability Rankings 2020), and a member of the Russell Group of UK research-intensive universities, combining excellence in research and education with a student-centred ethos.
Read less