Program Description
Overview
In order to succeed, marketers have to respond to the ever-evolving needs of their customers and stakeholders, and the dynamics of the marketplace.
This course has been developed by academic and industry experts to provide you with a thorough understanding of marketing theories, interdisciplinary techniques and strategies relevant for a successful career in marketing, in the UK and worldwide. You'll develop core skills, experience and knowledge of key marketing areas, including digital literacy and ethical practice.
Our strong links with companies give you access to expert guest speakers and opportunities to take part in real-world consulting projects. Due to the course's advanced content, the BSc in Marketing is accredited by the Chartered Institute of Marketing, conferring Graduate Gateway status.
Accreditation
This course is accredited by the Chartered Institute of Marketing. Our graduates can claim exemption from the Marketing module of the Certificate in Professional Marketing, meaning you'll only need to complete two further modules to qualify.
Course content
In your first year, we'll introduce you to the core concepts underpinning marketing. You'll also study modules covering aspects of management and finance, showing how marketing fits into the wider business context.
As you progress you'll develop the knowledge and skills acquired in your first year, giving both depth and breadth to your learning. From branding to business consultancy, you'll have opportunities to study every aspect of business and marketing and hone your skills as a future manager.
You'll learn to use theories, concepts and contextual knowledge to inform strategic marketing decisions, and help organisations survive, expand and prosper.
Year 1
Year 1 introduces you to some of the key concepts and techniques used in marketing, business and management. You'll explore the principles and practices of marketing alongside modules to help you understand financial statements and statistical analysis.
Year 2
In Year 2 you will take five core modules, plus one option. The core modules explore a range of different perspectives and techniques to give you better insight into the role of marketing in business. You can choose an option module that focuses on a First-Year topic in greater depth or one that explores a whole new area. You'll be able to apply your learning to a practical project developing a group business plan.
Year 3
In your final year, you'll take three core modules and three option modules, giving you scope to focus your studies on topics you're interested in.
Learning by design
Every course at York has been designed to provide clear and ambitious learning outcomes. These learning outcomes give you an understanding of what you will be able to do at the end of the course. We develop each course by designing modules that grow your abilities towards the learning outcomes and help you to explain what you can offer to employers.
Teaching format
Modules are taught by leading academics and industry experts with vast experience in their fields. We host guest lectures delivered by practising marketing managers and other industry and subject specialists.
This course has a strong practical focus, allowing you to apply and develop your skills. Some modules include case study analysis and business consultancy working closely with real-world companies.
We use a wide range of teaching methods to suit different learning styles, including:
Lectures
Small-group seminars
Activity-based workshops
Group projects
Individual projects
Careers and skills
Our bespoke employability sessions help you identify and improve your skills. Our dedicated support team will help you to build an employability portfolio and to present yourself at your best for the next step of your career.
You'll have the opportunity to work closely with real-life companies, carrying out consulting reports, developing your relationships and enhancing your CV.
Some modules on this course count towards professional qualifications from the Chartered Institute of Marketing, which are highly sought after by employers.
Career opportunities
Our graduates go on to careers in all aspects of marketing, business and management. Many progress to postgraduate degrees at York and other leading universities.
Recent graduates' positions include:
Accountant
Risk Analyst
Retail Management
Digital Marketing Executive
Employment Law Adviser
Media Assistant
Transferable skills
As well as developing specific marketing skills, this course will help you develop:
Critical thinking
Problem-solving
Communication, presentation and reporting
Numeracy and data analysis
Time management
Teamwork and leadership
Negotiation and persuasion
Last updated Jul 2019
About the School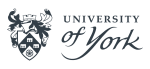 Founded on principles of excellence, equality and opportunity for all, the University of York opened in 1963 with just 230 students. Since then we have become one of the world's leading universities, ... Read More
Founded on principles of excellence, equality and opportunity for all, the University of York opened in 1963 with just 230 students. Since then we have become one of the world's leading universities, carving out a reputation as an academic powerhouse where a clear focus on excellence has secured national and international recognition alongside longer established institutions.
Read less