BSc (Hons) in International Tourism Management
Read more about this program on the institution's website
Program Description
Do you want a role in an exciting and diverse industry which boasts fantastic career opportunities across the world? Are you looking for a degree that will make you stand out from your competition and help you develop the skills which are vital in a variety of environments, including the management of a tourism organisation?
As one of the largest and most rapidly growing industries in the world, tourism is influenced by – and has considerable impact on – a range of economic, political, technological, social, cultural and environmental factors. Your course will delve into these issues and help you develop the essential knowledge and transferable skills to make an impact in this industry, both locally and across the world.
With marketing, management and impacts at the heart of the course, you will undertake real-life cases that bring destinations to life. You will also experience local and overseas destinations through a variety of field trips, designed to help you understand the complexities and requirements of managing a tourism destination or enterprise. For information on trips and costs associated with field trips see 'Field Trips' and 'Additional Costs' expanders below.
You will study key subjects focusing on design, management, marketing, entrepreneurship and planning to really help you hone in on what it is to succeed in the tourism sector. As well as specialising in tourism, this course will equip you with essential modules in business management, allowing you to develop a broader range of skills that will further ready you for a career in various tourism organisations, including small and large firms, the public sector and not-for-profits.
Due to the ongoing COVID-19 outbreak field trips, including international field trips, may be subject to change. All students will be notified concerning any changes made to the programme's syllabus.
Why International Tourism Management at Swansea?
Department with strong industry links both locally and globally, giving you the opportunity to experience tourist destinations of all sizes within the private, public and voluntary sectors across the world.
Taught by expert academics who produce cutting-edge research in the tourism industry.
Undertake study trips in the UK and internationally to put theory into practice.
Develop key critical thinking, practical and transferable skills which will prepare you for a career in a variety of tourism settings.
A diverse student body from over 60 different countries.
Based in the £22 million School of Management building on the new Bay campus.
Your International Tourism Management Experience
International Tourism Management at Swansea is a flexible degree giving you the chance to study abroad or work in the industry, for a year. This can give you a real competitive advantage and broaden your horizons when it comes to seeking employment.
Recognising the complexities of the tourism industry, the course offers a suite of tourism-related modules focusing on the key principles of international tourism as industry and activity, in addition to an industry-oriented final year project. By blending theory with practical activity, we will prepare you for a diverse range of career opportunities in the private, public and voluntary sectors of tourism and related industries.
Teaching at Swansea is partly informed by research and our staff have hands-on experience of theory and practice, meaning you can benefit from their academic expertise and real-world know-how.
As well as setting you up for a career in tourism within an organisation, we also have support services available to help you start your own business.
During your time with us, you will also have full access to our cutting edge video and digital content creation suite and state-of-the-art facilities at the School of Management, including the Fujitsu Innovation Hub and presentation rooms.
International Tourism Management Employment Opportunities
As an International Tourism Management graduate from Swansea, you will find yourself in a great position to secure rewarding employment at any business locally and internationally.
Whether your target is British Airways, TUI Group, Marriott International or your own enterprise, this degree makes you a strong candidate for any potential employer.
Your next step could lie in any of these roles:
Tourism Marketer, Manager or Planner
Accommodation or Attraction Manager
Destination Manager or Marketer
Event Planner or Manager
Outdoor Activity Provider
Careers and Employability
Swansea Employability Academy (SEA) will support you at each stage of your career journey helping you build a bright future.
Our career support services include:
Employability workshops, employers' talks, bespoke events and careers fairs.
Individual advice and guidance from professionally qualified Careers Advisers.
Help with finding jobs, internships, work placements and volunteering opportunities.
Access to information resources on a wide range of career management topics.
Advice and guidance on postgraduate study and funding.
Funding to support student internship opportunities and Student Society/Club events.
We also provide help and advice for Swansea University Alumni up to two years after you graduate.
The School of Management also has a dedicated in-house Employability team offering additional support.
During your time with us, you'll have the chance to:
Join our Employability Mentoring scheme and get mentored by an employer who can help you with the transition from student to working professional.
Get the opportunity to speak to our growing Alumni Community.
Work and network with employers from a range of national and multi-national companies through our seminars and events.
Boost your skills and meet employers during our Employability Module, which is run twice a year.
Get supported in opportunities to work a year in industry or to study abroad.
Participate in our Business in the Bay competition and compete against other university students.
Complete the Swansea Employability Award.
Swansea University was named University of the Year in the 2019 Whatuni Student Choice Awards for the second time in five years. As well as being crowned University of the Year, Swansea University took the top spot in the International category and placed top three in the Postgraduate, and Course and Lecturers categories. The Whatuni Student Choice Awards are voted for entirely by students, with more than 41,000 reviews and comments submitted from more than 160 UK institutions.
In the prestigious Guardian University Guide 2021, we are placed 24th in the UK and have won the Welsh University of the Year title for the second time in three years, cementing our position as Wales' leading higher education institution.
We place our students at the heart of everything. As a result, we achieved a gold rating, the highest rating possible, in the national Teaching Excellence and Student Outcomes Framework (TEF) and are ranked 6th in the UK for student satisfaction in the National Student Survey for 2020.
Our stunning waterfront campuses make us a desirable location for students and staff from around the world, and our multicultural community provides a global perspective, enabling those who join us to develop skills and knowledge that set them on successful and enriching careers.
Last updated Nov 2020
About the School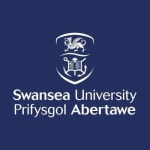 Swansea University is a research-led university that has been making a difference since 1920. The University community thrives on exploration and discovery, and offers the right balance of excellent t ... Read More
Swansea University is a research-led university that has been making a difference since 1920. The University community thrives on exploration and discovery, and offers the right balance of excellent teaching and research, matched by an enviable quality of life.
Read less