BSc (Hons) in Environmental Management
Home ›
BSc ›
BSc (Hons) in Environmental Management
Read more about this program on the school's website
Program Description
Accredited by: RICS CIWEM
Environmental matters are a key consideration for any company. Environmental management graduates understand the impact on the environment of construction and regeneration and the need for the effective management of waste, energy, land resources and social issues.
The programme is unique in providing you with an opportunity to focus on personal interests within a variety of specialisms, ranging from waste management, geographical information systems, contaminated land, social inclusion, enhancing the countryside, energy efficiency and transport policy.
You will have the opportunity to carry out a work placement in the UK or in Europe, as well as opportunities for industrial placements in India and America. The programme is accredited by the Chartered Institution of Water and Environmental Management (CIWEM) and the Royal Institution of Chartered Surveyors (RICS).
Your career
With the rise of the 'green economy', environmental graduates are increasingly sought by local authorities, government, environmental consultancies, energy providers and specialist agencies in the UK and abroad.
What you will study
Year 1
Urban Issues, Natural Resource Management, Principles of Work PlaceLegislation, Sustainability Online, Construction Materials.
Year 2
Introduction to key themes including Environmental Policy and Regulation, Society, Politics and Sustainability, Environmental Science & Measurement, Environmental Assessment, Urban Planning and the Principles of GIS.
Year 3
Practical work experience which can involve working with local authorities, environmental consultancies, energy companies or studying abroad; Trimester B increases the GIS specialism as well as studying Climate Change: impact, mitigation and adaptation, and Corporate Sustainability.
Year 4
Honours Dissertation in preferred specialism; specialist modules include Urban Regeneration Energy Resource Management, Waste Management, Project GIS, Water Policy and Management, and Sustainability and the Built Environment.
Entry requirements
All entry requirements listed here should be used as a guide and represent the minimum required to be considered for entry. Applicants who are made a conditional offer of a place may be asked to achieve more than is stated.
Year 1
SQA Higher
ABBB plus Nat 5 English and Maths at C.
A level
BCC plus GCSE English and Maths at C/4.
ILC Higher
H1 H2 H3 H3 plus English and Maths at Ordinary Level O2
IB Diploma
24 points must include Maths
BTEC
Level 3 Extended Diploma at MMM
Year 2
HNC
HNC in a Built Environment subject or HNC Social Sciences with A in the Graded Unit
BTEC
Level 3 Extended Diploma in Built Environment/Countryside Management subject at DDM
English language
Students whose first language is not English will normally be required to hold the equivalent of an Academic IELTS test score of 6.0 with no element less than 5.5.
Please note: if you are from a majority English speaking country, you may not be required to provide further proof of your English Language proficiency.
Additional information
Other academic and vocational qualifications
Each application to GCU is considered on an individual basis. If you do not have the typical academic entry qualifications, but can demonstrate relevant work experience and/or credits from recognised professional bodies, you may be eligible to enter this course via the University's Recognition of Prior Learning scheme.
International pathways
If you do not meet the English language requirements, you may be eligible for the English for University Study programme.
Fees and funding
The tuition fees you pay are mostly determined by your fee status. What is my student fee status?
Tuition fees 2018/19
Home: £1820
RUK: £9250*
EU: £1820
International: £11,500
*Total tuition fees for RUK students completing a three or four year degree are capped at £27,750. Specific fees are subject to confirmation by the Scottish Government and may change once confirmed.
If you commence your studies in September 2018 or January 2019, these are the annual or module fees that apply to the duration of your course; however, fees are subject to change. For full details on how fees may change read our fees and refund policy.
Additional costs
In addition to course tuition fees, you may encounter additional costs during your time at University.
Scholarships
We provide high-quality education for a fair price; as the University for the Common Good, we are committed to offering accessible higher education for talented students by keeping our tuition fees low and providing a generous scholarship package of over £2.5 million per year.
If you have any questions or enquiries regarding scholarships available for 2018/19, please feel free to contact the student enquiries team.
International student start dates
For new international students, orientation events start on 14 September 2018. This extra time is specifically designed to assist new international students in settling into the UK and GCU prior to the start of general student induction and teaching.
There will be a whole host of fun and informative activities taking place during this period, including campus and city tours, as well as welcome events where you can meet other international students.
Work placement
Students have the opportunity to complete a work placement in the UK or Europe, as well as opportunities for industrial placements in India and America.
HM Forces
In partnership with HM Forces, GCU has identified this programme is being particularly suited to military and ex-military men and women. Visit the HM Forces Careers Zone for more information on the services we provide.
Accreditation
The Environmental Management degree at GCU is accredited by CIWEM the Chartered Institution of Water and Environmental Management and RICS the Royal Institution of Chartered Surveyors
Links with industry
The programme has been developed to ensure that teaching modules reflect current best practice and cater to the needs of employers. As a result, graduates are well equipped to gain fulfilling and well-paid employment on its completion. Supervised work experience is an integral part of the programme.
Assessment methods
A variety of assessment methods, including coursework activities and formal examinations. Our Environmental Management course has taken a new approach to one element of assessing the students by developing the innovative Vertical Project. Unusually, our first-year students work with our third years, with the latter group acting as project managers. This approach has garnered plaudits from our external examiners, accreditation bodies and employers who recognise how this assessment method gives our students real-life experience and project management skills. Traditional methods of examinations, reports and essays as well as a time-constrained test where our students are given 72 hours to write a series of short reports, are also used.
Teaching methods
A key aspect is teaching our students Geographical Information Systems throughout the four years of their degree, developing them into expert users of the software system. Through their familiarity with the two most important software packages; ArcGIS, the market leader of Geographical Information Systems and Idrisi, our students have a unique specialism within the field of environmental management. We encourage our students to take up placement opportunities at home and abroad. Local Authorities actively seek our students for employment opportunities and they will be placed with organisations such as Scottish Power, the Scottish Environment Protection Agency and SERCO as well as Local Authorities in the west of Scotland for a placement of a minimum of 16 weeks. Abroad, our second-year students spend a week with one of our Erasmus partners at a European university.
Last updated Feb 2020
About the School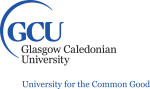 GCU's vast IT, engineering and construction experience is housed within the School of Engineering and Built Environment. Our supportive staff are experts in their field; well-connected frontrunners in ... Read More
GCU's vast IT, engineering and construction experience is housed within the School of Engineering and Built Environment. Our supportive staff are experts in their field; well-connected frontrunners in areas such as IT security and web development, environmental science, telecommunications, surveying and building services. Our research into built environment and connections with industry leaders in growing markets such as games design make us an exciting choice for students, staff and researchers.
Read less