BSc (Hons) in Digital Security and Forensics
Home ›
BSc ›
BSc (Hons) in Digital Security and Forensics
Program Description
With today's advancing technologies comes the increasing threat of cybercrime. The National Cyber Security Strategy makes clear the importance of good network defenses in securing the UK. GCU has developed a suite of programmes which provide the opportunity to be at the forefront of defending cyberspace from sophisticated malicious attacks and future threats.
Digital Security and Forensics develop the theory and practical skills of how illegal computer attacks are performed and how to counteract them, explores the nature of digital evidence and focuses on the law and issues surrounding computer crime. It equips graduates with technical, analytical and evaluation skills in all areas of digital forensic investigation, including ethical hacking, intrusion, detection, data recovery, and security systems.
Your career
Enter the communication networks, security engineering and digital forensics sector, an industry which employs one in three of all jobs within the IT sector.
This sector is becoming increasingly complex, with a particular need for digital forensics, digital security, ethical hacking, wireless and mobile specialist skills. We would expect digital security graduates to embark on a range of career pathways including government agencies, law enforcement or associated private sector agencies, business, supporting specialist roles such as forensic practitioners, penetration testers (ethical hackers) and security and forensic consultants.
What you will study
Year 1
Programming 1, Computer Networking 1, Web Platform Development 1, Integrated Project 1, Mathematics for Computing, Fundamentals of Computing.
Year 2
Secure Systems Administration, Computer Networking 2, Programming 2, Integrated Design Project 2, Database Development, Cyber Security Operations.
Year 3
Quantitative Methods and Cryptography, Digital Forensic Investigation, Ethical Hacking, Regulating the Information Society, Integrated Design Project 3, Research Skills and Professional Issues.
Year 4
Web Application Security, Internet Security, Malware Analysis, Applied Digital Forensics, Honours Project.
Entry requirements
All entry requirements listed here should be used as a guide and represent the minimum required to be considered for entry. Applicants who are made a conditional offer of a place may be asked to achieve more than is stated.
Year 1
SQA Higher
BBBB including Maths plus Nat 5 English at C
A level
CCC including Maths and either Computing or Information Systems plus GCSE Maths and English at C/4
ILC Higher
H2 H2 H3 H3 including Maths and Computing. Maths and English are required at Ordinary Level O2 if not taken at Higher Level.
IB Diploma
24 points including Maths
BTEC
Level 3 Extended Diploma in a relevant subject at MMM.
English language
Students whose first language is not English will normally be required to hold the equivalent of an Academic IELTS test score of 6.0 with no element less than 5.5.
Please note: if you are from a majority English speaking country, you may not be required to provide further proof of your English Language proficiency.
Additional information
Other academic and vocational qualifications
Each application to GCU is considered on an individual basis. If you do not have the typical academic entry qualifications, but can demonstrate relevant work experience and/or credits from recognized professional bodies, you may be eligible to enter this course via the University's Recognition of Prior Learning scheme.
International pathways
If you do not meet the English language requirements, you may be eligible for the English for University Study programme.
Fees and funding
The tuition fees you pay are mostly determined by your fee status. What is my student fee status?
Tuition fees 2018/19
Home: £1820
RUK: £9250*
EU: £1820
International: £11,500
*Total tuition fees for RUK students completing a three or four-year degree are capped at £27,750. Specific fees are subject to confirmation by the Scottish Government and may change once confirmed.
If you commence your studies in September 2018 or January 2019, these are the annual or module fees that apply to the duration of your course; however, fees are subject to change. For full details on how fees may change read our fees and refund policy.
Additional costs
In addition to course tuition fees, you may encounter additional costs during your time at University.
Scholarships
We provide high-quality education for a fair price; as the University for the Common Good, we are committed to offering accessible higher education for talented students by keeping our tuition fees low and providing a generous scholarship package of over £2.5 million per year.
If you have any questions or inquiries regarding scholarships available for 2018/19, please feel free to contact the student inquiries team.
International student start dates
For new international students, orientation events start on 14 September 2018. This extra time is specifically designed to assist new international students in settling into the UK and GCU prior to the start of general student induction and teaching.
There will be a whole host of fun and informative activities taking place during this period, including campus and city tours, as well as welcome events where you can meet other international students.
Work placement
An optional one-year industrial placement can be taken after completion of your third year of study. The industrial placement will be in an appropriate area of digital security. A key objective in undertaking the industrial placement is for students to further develop the understanding and application of their skills in a professional setting.
In partnership with HM Forces, GCU has identified this programme is being particularly suited to military and ex-military men and women. Visit the HM Forces Careers Zone for more information on the services we provide.
Assessment methods
A number of integrated approaches are employed to achieve the necessary aims, objectives and learning outcomes required. To this end, a variety of teaching and learning methods and strategies are applied. Assessment methods used to demonstrate achievement of learning outcomes include examinations, coursework, class tests, practical assessments, presentations, computer-based exercises, and written reports. Working with strategic partners, the undergraduate curriculum is at the forefront of advances in digital forensics and security. Links with industry enables industrial led/developed material to be embedded into the programme of study. We aim to sustain existing and seek further industrial partnerships that provide access to case studies and projects, work experience and real-world problems. The school is also academic partners with The Council for Registered Ethical Security Testers (CREST). The course provides a career orientated learning experience from a school that is an approved provider of professional certification for, amongst others Cisco, Microsoft, Oracle, and 7Safe. To ensure graduates have excellent employment opportunities, the programme has been designed with reference to accreditation criteria set by the British Computer Society (BCS) - the Chartered Institute for IT - and the Institution of Engineering and Technology (IET). It is envisaged that the degree will be put forward for accreditation when the first students graduate in 2014.
Teaching methods
A stimulating curriculum which combines the study of core technological concepts, theories and principles in addition to specialized knowledge and understanding in the area of digital forensics, security and ethical hacking, enabling graduates to make a significant contribution to industry and society as professional practitioners. We will also develop the soft skills expected by future employers as well as writing, research and team working skills and in keeping with the relevant nature of this course. Students will solve realistic problems drawn from an industry where they will use these skills. In the third year, students will have the opportunity to undertake an industrial placement and continue to the Honours year at the end of this period. Links with industrial partners also enables the development of a visiting speaker technical series, which enables learning to be embedded within a real-life context. Students who follow this programme of study can expect to be taught in the best suite of network and security engineering labs in Scotland, and possibly the UK, providing an unmatched hands-on learning experience of forensics and security techniques.
Last updated Nov 2020
About the School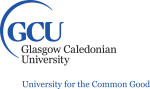 GCU's vast IT, engineering and construction experience is housed within the School of Engineering and Built Environment. Our supportive staff are experts in their field; well-connected frontrunners in ... Read More
GCU's vast IT, engineering and construction experience is housed within the School of Engineering and Built Environment. Our supportive staff are experts in their field; well-connected frontrunners in areas such as IT security and web development, environmental science, telecommunications, surveying and building services. Our research into built environment and connections with industry leaders in growing markets such as games design make us an exciting choice for students, staff and researchers.
Read less