BSc (Hons) in Cyber Security
Home ›
BSc ›
BSc (Hons) in Cyber Security
Program Description
Why choose this course?
Digitally enabled technologies and services support most aspects of modern life. Ensuring information is safe and services are kept running is the responsibility of cybersecurity practitioners and computer security experts.
The course is first in Wales and third in the UK for learning opportunities and eighth in the UK for academic support (WGU analysis of unpublished 2019 NSS data).
This course:
Addresses the advances in cybersecurity through an in-depth understanding of IT security, hacking, forensics, and the future and emerging technologies associated with this rapidly changing field.
Provides opportunities to undertake real-life projects, preparing you for work within the industry.
Provides opportunities to build and configure a computer and networked systems, as well as the necessary support systems, to enable them to work effectively in a range of employment environments.
Explores the issues associated with managing these types of systems and in particular the necessary aspects of network security.
Offers the option of an Industrial Placement Year.
You can also choose to study this course as a foundation year BSc (Hons) Cyber Security (four years including foundation year) UCAS Code: H098
Key course features
Hands-on teaching of a range of cybersecurity skills, techniques and tools, such as cryptography; authentication; access control; viruses and malware; penetration testing; risk management; and forensic investigation.
The optional Industrial Placement Year gives students the opportunity to experience the workplace first-hand and gain valuable employment experience for the future.
Extensive PC and networked computer facilities with Internet access.
The course team have strong links to the North Wales Cyber Security Cluster, an industry-led forum for cybersecurity practitioners and employers, and students on the programme have opportunities to attend and be involved with their meetings and events.
Award-winning Computing department – judged 'world-leading' in the last UK research assessment (REF 2014).
The University is home to ARCLab, which specializes in research in the field of Computing and Computer Science.
1st in Wales and 3rd in the UK for learning opportunities and 8th in the UK for academic support (WGU analysis of unpublished 2019 NSS data).
Entry requirements
BSc (Hons) Cyber Security
UCAS Code: 8L6D
The academic requirements for the course are 112 UCAS tariff points at GCE A-level or equivalent including IT, computing, maths or physics.
Applicants, who do not meet the criteria above, will be assessed on an individual basis by interview.
If you have studied in another European country, please check the Entry Requirements for your qualification.
How Industrial Placement courses work at Wrexham Glyndwr University
All of our students who wish to follow an Industrial placement route through one of our computing programmes will initially enrol in the 3-year version of the course they have applied for.
During level 5 (year 2) of the programme, you will attend tutorial sessions about the placement year, including the process of finding a suitable placement, the expectations of your placement year and guidance on producing your proposal. In semester 2 you'll work with a Placement Coordinator to submit your proposal, which will then be considered and reviewed. If you're successful during this process, you'll go on to do your Industrial Placement during your third year and them come back to us for level 6 (year 4 in total).
This means that, even though your initial application is for the industrial placement, your subsequent offer from us will be for the 3-year version of your course. Your preference for the industrial placement year will be recorded on your student record so that we know this is your preferred route when you enrol with us.
Assessment
Assessment is seen as an integral part of learning and assessment criteria are linked to individual module learning outcomes.
Assessment methods include practical assessments, reports and essays, analysis of case studies, oral presentations, seminar papers, project work, personal development portfolio, examinations and unseen class tests. Assessment will involve both individual and group/team-based assignments.
In the specialist security modules, students will be able to get hands-on experience of practical assessment that will see them configuring a range of computer systems and going through the processes of penetration testing and ethical hacking.
Teaching and learning
Wrexham Glyndŵr University is committed to supporting our students to maximise their academic potential.
We offer workshops and support sessions in areas such as academic writing, effective note-making and preparing for assignments. Students can book appointments with academic skills tutors dedicated to helping deal with the practicalities of university work.
Career prospects
The Careers & Zone at Wrexham Glyndŵr University is there to help you make decisions and plan the next steps towards a bright future. From finding work or further study to working out your interests, skills and aspirations, they can provide you with the expert information, advice and guidance you need.
The programme produces graduates ready for careers primarily in the fields of cybersecurity, network management and administration, and system administrators. However, there is a range of other roles suitable for graduates, such as:
Cyber Security Analyst
Security Consultant
Penetration Tester
Cyber Threat Intelligence Analyst
Security Engineer
Infrastructure Security Engineer
Students will also develop a core of broad computing and IT skills that would allow them to access roles such as:
Software developer
Network engineer
IT Consultant
Network and IT support
Network Administrator
Last updated Jan 2020
About the School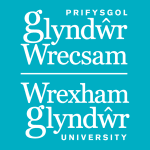 Wrexham Glynd?r University started in 2008 so we're still one of the youngest universities in the UK. It is a vibrant, friendly place where each student's learning and future is given personal attenti ... Read More
Wrexham Glynd?r University started in 2008 so we're still one of the youngest universities in the UK. It is a vibrant, friendly place where each student's learning and future is given personal attention.
Read less