BSc (Hons) in Computer Systems (Computer Games Programming)
Home ›
BSc ›
BSc (Hons) in Computer Systems (Computer Games Programming)
Read more about this program on the institution's website
Program Description
Overview
Our four-year BSc Computer Systems (Computer Games Programming) Honours degree is oriented to constructing robust and useable computer games. We aim to teach people not only how to deploy cutting edge games but also help them to develop other professional skills that will enable them to communicate clearly, work independently and cooperate effectively. In the gaming industry, where business transactions are underpinned by technology, workplaces need individuals who can create effective systems. Our graduates will move into the games development industry armed with a blend of interpersonal and technical skills that will meet current needs and the needs of the organisations of the future.
The first three years of this programme and the BSc Computer Systems programme are identical, as students learn the underlying skills required to develop computer games. Then, in the fourth year, students specialise by taking Computer Games Programming courses as well as completing an approved dissertation topic suitable for this specialism.
Why study Computer Systems (Computer Games Programming) at Heriot-Watt University's Dubai Campus?
Unlike other universities, ours offers a technical programme that equips students with the right skills for games programming.
We carry out extensive research in computer science subjects, which feeds into our teaching programmes, keeping them relevant and up to date.
A large percentage of our graduates get good jobs following graduation.
We have transfer options to our Edinburgh Campus that allow students to complete their studies in the UK.
Students who wish to remain in Dubai after graduating with an Honours degree award can extend their studies by entering one of our postgraduate Master's programmes.
Course content
First Year
We use theory and practice to help you develop basic programming skills and learn how to create mobile apps. In addition, other courses will cover basic computing, mathematical and study skills. These include a course on web design and databases.
Second Year
Students will continue with Interaction Design, Web Programming, Data Structures and Algorithms, Software Design, Database Management Systems and Programming Languages.
Third Year
Students will study the following topics: Software Engineering, Artificial Intelligence, Intelligent Agents, Knowledge Management, Operating Systems, Professional Development and Language Processors. In addition, you will work on a group programming project.
Fourth Year
Students work on a major individual project and also carry out studies in advanced topics such as Big Data Management, Industrial Programming, Mobile Communications and Programming, Computer Games Programming and Network Applications.
Career
Prospects in the games development industry are excellent. The growth in computer games on personal computers, and on mobile devices, has increased the demand for experts who can design, implement and manage computer games combining rich computational, communication and multimedia facilities for non-specialist users.
English language requirements
Where English was not the medium of instruction at secondary school, applicants must demonstrate English language proficiency equivalent to IELTS 6.0 Academic (with no element below 5.5).
Application deadline
Our Dubai Campus operates a rolling year-round admissions process: as soon as one intake has closed we begin accepting applications for the next one. It is also possible for you to defer your start date for up to a year.
Most students apply 6–10 months in advance of their chosen intake. We can accept applications up until 3 weeks before the start of each intake but you should note that a late application will almost certainly mean a delay in the provision of essential administrative services, such as your student matriculation card (without which you won't be able to access the library or online services).
Last updated Sep 2019
About the School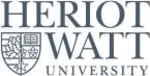 Pioneering British education in Dubai, with highly acclaimed degree programmes that meet the specific demands of local business and industry.
Pioneering British education in Dubai, with highly acclaimed degree programmes that meet the specific demands of local business and industry.
Read less