BSc (Hons) in Actuarial Science
Home ›
BSc ›
BSc (Hons) in Actuarial Science
Read more about this program on the school's website
Program Description
The Mathematics Department and the School of Management have launched a new degree programme in Actuarial Science.
The new BSc Actuarial Science programme will provide students with a thorough grounding in the areas of Mathematics, Accounting, Finance and Economics relevant to careers in the actuarial profession. This will include a selection of new actuarial modules designed to cover the Institute and Faculty of Actuaries Core Principles syllabuses so that graduates with good degrees can obtain a number of exemptions from professional examinations.
Swansea University has a strong research base in areas related to Actuarial Science with Mathematics hosting an internationally recognised 'Stochastic Analysis Group' and Management hosting the 'Hawkes Centre for Empirical Finance'. Graduates will be highly qualified to enter the Actuarial profession, or follow careers in; auditing, financial analysis, insurance, investment banking and management.
If you don't have the necessary entry requirements to enter on to the first year of a degree, you may be offered a place on a degree course with an integrated foundation year.
Why Actuarial Science at Swansea?
You will be joining a university that holds a TEF Gold Award, UK Government recognition for teaching excellence.
Based on our brand new Bay campus, Maths at Swansea is ranked:
World-ranked (QS World University Rankings)
Top 15 in the UK for graduate prospects (The Complete University Guide, 2020)
Top 20 in the UK for student satisfaction (The Guardian University Guide, 2020)
Your Actuarial Science Experience
You will study subjects reflecting our research expertise in areas such as stochastic analysis.
While attending our new £31 million world-class Computational Foundry, your studies will be undertaken through a combination of lectures, tutorials and seminars.
Our state-of-the-art teaching facilities include research and development laboratories, as well as networking and inspiration spaces.
You will learn to use logical reasoning and construct rigorous arguments alongside oral and written communication skills.
We will train you for a range of careers, provide a foundation for postgraduate study and research.
Actuarial Science Employment Opportunities
The importance of gaining valuable core skills and life experience whilst at University has never been so critical. In the Mathematics Department at Swansea University, you will be taught a full range of topics by leading experts that will enable you to successfully pursue a wide range of careers.
Our mathematics graduates are set on course for a range of stimulating opportunities. You might find your future lies in a career as a data scientist, an actuary, a statistical analyst or industrial modeller.
We offer CV workshop and you will have access to our Employment Zone, which advertises work placements, part-time vacancies and graduate jobs. We have dedicated staff who will always be on hand to provide employability support, throughout your studies.
We take Employability seriously and you will leave Swansea University with much more than a degree, gaining invaluable life skills and experiences on your journey.
Topics Likely To Be Covered
Calculus
Analysis
Algebra
Applied Statistics
Accounting for Business
Economics for Accounting and Finance
Real Analysis and Metric Spaces
Vector Calculus and Measure Theory
Groups and Rings
Probability
Financial Accounting
Investments
Assets
Equities and Bonds
Complex variables
Stochastic Processes
Financial Mathematics
Stochastic Processes and Survival Models
Actuarial Models and Interest Rates
Entry Requirements
A-Level: grades AAA to include Mathematics.
Welsh Baccalaureate: Requirements are as for A levels where you can substitute the same non-subject specific grade for the Welsh Baccalaureate Advanced Level Core Grade.
BTEC: DDD plus grade A in A Level Mathematics.
Scottish Highers: AABBB plus grade A in Mathematics.
International Baccalaureate: 36 to include 6 in Higher Level Mathematics.
IELTS 6.0 (with a minimum of 5.5 in each component) or equivalent English test.
All applications will be considered on an individual basis, and we will look at the whole application when deciding whether to make an offer of a place, including the balance, nature and quality of A-level, AS and GCSE subjects (or equivalent); personal statement and referee's comments.
General Studies and Key Skills qualifications are normally excluded from our offers.
Last updated Aug 2020
About the School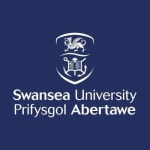 Swansea University is a research-led university that has been making a difference since 1920. The University community thrives on exploration and discovery, and offers the right balance of excellent t ... Read More
Swansea University is a research-led university that has been making a difference since 1920. The University community thrives on exploration and discovery, and offers the right balance of excellent teaching and research, matched by an enviable quality of life.
Read less