BSc (Hons) in Accounting, Business Finance and Management
Home ›
BSc ›
BSc (Hons) in Accounting, Business Finance and Management
Program Description
Overview
Accounting is the language of business. It gives managers, investors and governments the information they need to make financially-sound decisions.
In the increasingly complex modern business environment, there is a high demand for skilled professionals who can work flexibly in teams across business boundaries. You'll need strategic focus and the ability to influence decision making and apply judgement responsibly.
This course places accounting and finance skills in a broader business context. You'll gain the technical skills and problem-solving abilities you might expect from an accounting and finance programme but will have also have the opportunity to develop strong communication skills, broad commercial awareness and a critical approach to business problems.
Accredited by a number of professional bodies, this academically challenging and vocationally relevant degree is an ideal stepping stone into careers in accountancy and management.
Accreditation
This degree is professionally accredited by the Institute of Chartered Accountants in England and Wales (ICAEW) and the Chartered Institute of Management Accountants (CIMA).
These professional accreditations enable our graduates to claim exemption from a number of Professional Stage papers of the ICAEW and CIMA syllabuses.
Course content
Our business and management, accounting and finance degrees share some common elements in Year 1 to introduce you to the core concepts underpinning these key disciplines. As you progress, you'll develop the knowledge and skills acquired in your first year, giving both depth and breadth to your learning.
By the end of your course, you'll have a good understanding of accounting and finance practices, and how they relate to business and management.
Study abroad
Year abroad
All of the York Management School's three-year courses give you the option to add a year abroad between years two and three of your course.
Summer abroad
Immerse yourself in another culture for a few weeks or the whole summer on a short course, volunteering programme, or career-related summer school.
Year 1
Year 1 introduces you to business and management, and some of the key concepts and techniques used in accounting and finance. Modules will give you a broad overview of topics you can study in more detail in later years. You'll also learn important skills for accountancy and statistical analysis.
Year 2
In Year 2 you'll develop your understanding further, and explore some new areas of study. You'll learn new research techniques, become familiar with important business processes, and apply your practical skills in planning and problem-solving.
Year 3
In your final year, you can choose optional modules to develop new skills, take a closer look at topics you're familiar with, or investigate an interesting subject in detail. You'll take four core modules, plus two optional modules or a dissertation based on an original research project.
Be aware that the modules you choose may affect which professional accreditations you qualify for.
Learning by design
Every course at York has been designed to provide clear and ambitious learning outcomes. These learning outcomes give you an understanding of what you will be able to do at the end of the course. We develop each course by designing modules that grow your abilities towards the learning outcomes and help you to explain what you can offer to employers.
Teaching format
We focus on teaching the skills and expertise that employers want. We use practical problems and case studies from our industrial partners to ensure our modules are relevant to modern industry. Our passionate tutors' research-led teaching puts you at the forefront of current issues in business and management.
We use a wide range of teaching methods to suit different learning styles, including:
Lectures
Small-group seminars
Activity-based workshops
Group projects
Individual projects
Our courses are designed to encourage you to take responsibility for your own learning and development, but with all the support you need available from our academics.
Careers and skills
Our bespoke employability sessions help you identify and improve your skills. Our dedicated support team will help you to build an employability portfolio and to present yourself at your best for the next step of your career.
Our graduates go on to careers in all aspects of business and management. Many progress to postgraduate degrees at York and other leading universities.
Career opportunities
Recent graduates' positions include:
Accountant
Analyst
Auditor
Business consultant
CEO
Financial advisory associate
HR executive graduate
Investment banker
Police officer
Tax consultant
Technology consultant
Transferable skills
As well as specific accounting skills and professional accreditation from a number of industry bodies, this course will help develop your skills of:
Critical thinking
Problem-solving
Communication, presentation and reporting
Numeracy and data analysis
Time management
Teamwork and leadership
Negotiation and persuasion
Last updated Jul 2019
About the School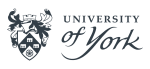 Founded on principles of excellence, equality and opportunity for all, the University of York opened in 1963 with just 230 students. Since then we have become one of the world's leading universities, ... Read More
Founded on principles of excellence, equality and opportunity for all, the University of York opened in 1963 with just 230 students. Since then we have become one of the world's leading universities, carving out a reputation as an academic powerhouse where a clear focus on excellence has secured national and international recognition alongside longer established institutions.
Read less