BSc (Hons) in 3D Animation and Visualisation (year 3 entry)
Home ›
BSc ›
BSc (Hons) in 3D Animation and Visualisation (year 3 entry)
Program Description
Year 3 entry only
3D animators create an imaginary world filled with people, cartoon characters and everyday objects moving and interacting within an ever-changing environment. Using state-of-the-art design software 3D animators make fictional worlds look real.
This programme will appeal to you if you wish to specialize in 3D computer animation for digital film and visual effects, games, architectural and concept visualization, virtual simulation or motion graphics. The programme will introduce you to the modern practices of 3D content creation for the creative industry, help you realize your career path and offer you the ability to specialize in a suited job role.
Studio facilities include 3D Computer Animation Labs, Virtual Reality Lab, HD Video Production Suite, Art Studio, Digital Audio Recording Studio and Game Design Studio featuring 3D Laser Scanning tools, Motion Capture tools and Rapid Prototyping machines.
The programme has been designed with consideration and feedback received from professionals in the 3D computer animation industry. Recognising the current developments in Computer Generated Imagery (CGI), games, VFX and animation, this programme reflects closely the current requirements of the industry.
Your career
Among the exciting career possibilities for graduates from this course are a 3D animator, 3D modeler, 3D graphic designer, game animator, architectural visualization artist, video SFX artist and pre-visualisation artist for TV and film.
What you will study
Year 3
Advanced Character Animation, Integrated Project, Motion Graphics, 3D Production for Industry, (Elective) User Psychology or Game Pre-Production Workshop, Research Skills & Professional Issues.
Year 4
Honours Project, Creative Practice, Advanced 3D Visualisation & Animation, Industrial Practice, Portfolio.
Entry requirements
Year 3
HND
3D Computer Animation (or equivalent) with an A/B in the Graded Units. Applicants will be required to submit a digital portfolio.
Portfolio submission
All applicants are required to submit a digital portfolio to gauge creative potential, motivation, and suitability for the programme. Portfolios may be shortlisted to allow for an interview stage from a smaller pool of applicants.
English language
Students whose first language is not English will normally be required to hold the equivalent of an Academic IELTS test score of 6.0 with no element less than 5.5.
Please note: if you are from a majority English speaking country, you may not be required to provide further proof of your English Language proficiency.
Additional information
Other academic and vocational qualifications
Each application to GCU is considered on an individual basis. If you do not have the typical academic entry qualifications, but can demonstrate relevant work experience and/or credits from recognized professional bodies, you may be eligible to enter this course via the University's Recognition of Prior Learning scheme.
International pathways
If you do not meet the English language requirements, you may be eligible for the English for University Study programme.
Fees and funding
The tuition fees you pay are mostly determined by your fee status. What is my student fee status?
Tuition fees 2018/19
Home: £1820
RUK: £9250*
EU: £1820
International: £11,500
*Total tuition fees for RUK students completing a three or four-year degree are capped at £27,750. Specific fees are subject to confirmation by the Scottish Government and may change once confirmed.
If you commence your studies in September 2018 or January 2019, these are the annual or module fees that apply to the duration of your course; however, fees are subject to change. For full details on how fees may change read our fees and refund policy.
Additional costs
In addition to course tuition fees, you may encounter additional costs during your time at University.
Scholarships
We provide high-quality education for a fair price; as the University for the Common Good, we are committed to offering accessible higher education for talented students by keeping our tuition fees low and providing a generous scholarship package of over £2.5 million per year.
If you have any questions or inquiries regarding scholarships available for 2018/19, please feel free to contact the student inquiries team.
International student start dates
For new international students, orientation events start on 14 September 2018. This extra time is specifically designed to assist new international students in settling into the UK and GCU prior to the start of general student induction and teaching.
There will be a whole host of fun and informative activities taking place during this period, including campus and city tours, as well as welcome events where you can meet other international students.
Study abroad
Students have the opportunity for International Exchange. This could be for one trimester or a whole year study at another institution, often at one of our European partners, where courses are offered in English. Currently, students taking this option do so at Year 3 and gain credits towards their degree.
Last updated Nov 2020
About the School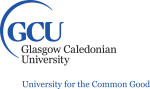 GCU's vast IT, engineering and construction experience is housed within the School of Engineering and Built Environment. Our supportive staff are experts in their field; well-connected frontrunners in ... Read More
GCU's vast IT, engineering and construction experience is housed within the School of Engineering and Built Environment. Our supportive staff are experts in their field; well-connected frontrunners in areas such as IT security and web development, environmental science, telecommunications, surveying and building services. Our research into built environment and connections with industry leaders in growing markets such as games design make us an exciting choice for students, staff and researchers.
Read less